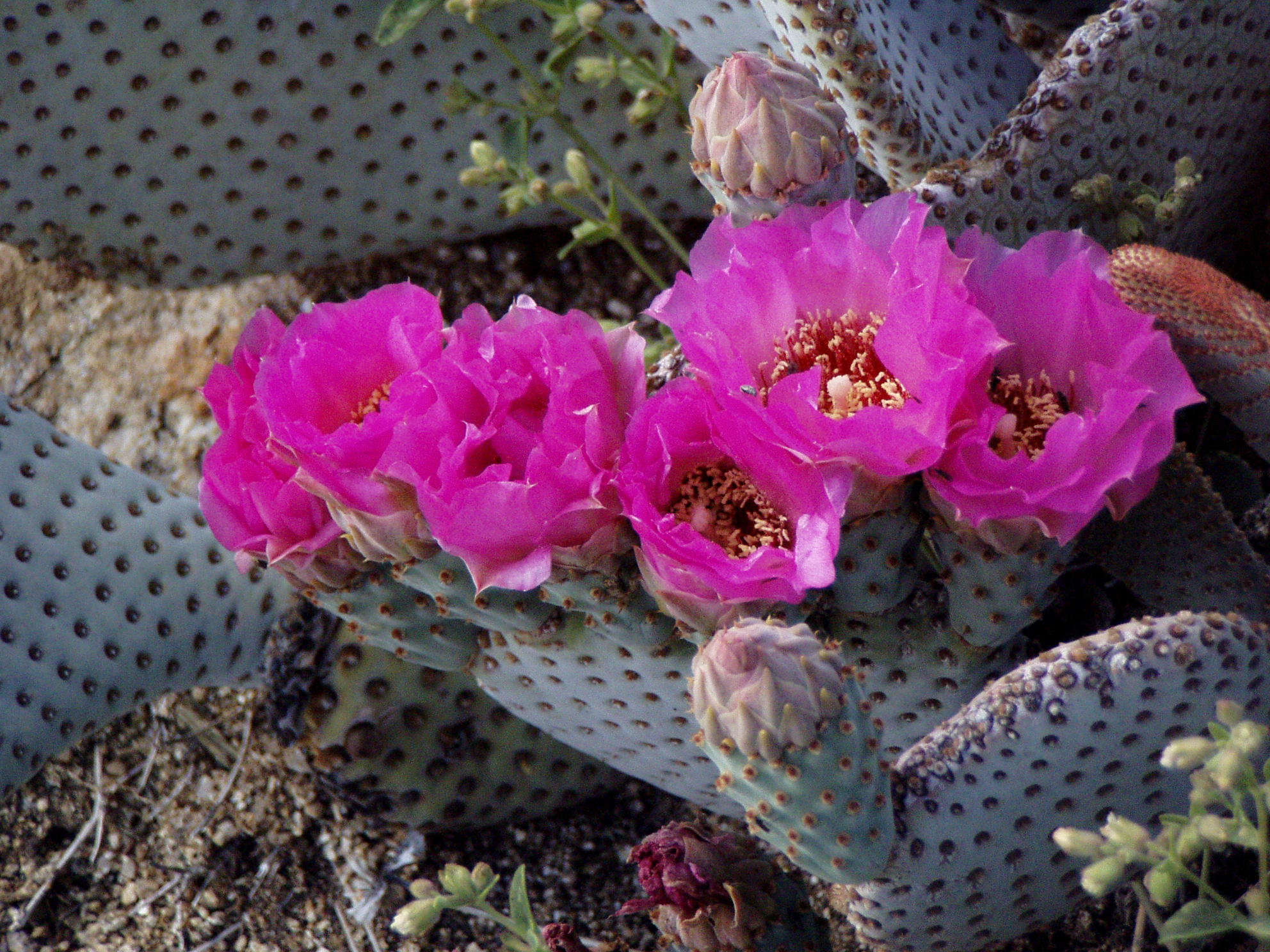 Five Best Spring Hikes in San Diego
With warm breezes, blooming wildflowers, and sunshine on your face, spring is a great time to explore the scenic trails surrounding San Diego. These five hikes from the new 60 Hikes Within 60 Miles: San Diego by Sheri McGregor will take you on a wildflower tour that's sure to shake off those winter blues.
Torrey Pines State Reserve: Guy Fleming Trail
No hurrying allowed—fill your senses with the serenity of nature's power and beauty during an easy stroll along the Guy Fleming Trail. At 0.25 mile, the path moves out of the forest, and an unobstructed view of the Pacific Ocean rolls out before you: Glassy, foamy-green, gray, or blue, the water's ever-changing (yet always beautiful) nature makes frequent visits to this easy path a must. Arrive in time to see the sun slipping low to the horizon, painting the sky brilliant orange, dusky purple, or flamingo pink.
Palomar Mountain: Overview Loop
Mountain landscapes on this pleasant loop include thick conifer forest, creekside vegetation, and a pond. Opportunities to see wildlife are abundant—if you're quiet and look closely. Dry limbs intermingle with thriving greenery, and dappled sunlight dances with shade like gracefully rendered strokes on a painter's canvas. Boulders set among the trees seem artfully arranged—clusters of large and small ones, with ferns growing up between them like tiny gardens within the bigger landscape.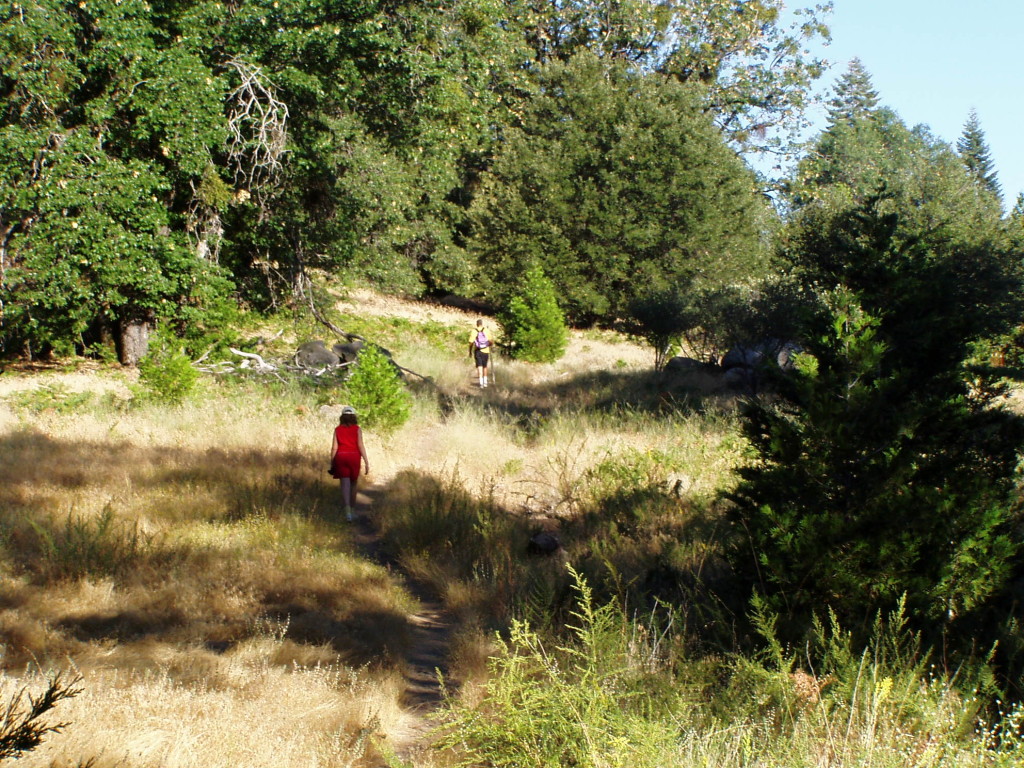 Anza-Borrego State Park: California Riding and Hiking Trail
Walking through this arid yet remarkably vibrant desert on single track corridors that aren't easily spotted from the distance, one has the sense of being little more than a dot on the infinite canvas of time. In the springtime, the wildflowers are a much-anticipated treat. March and April are safe bets for springtime flowers, and you'll find them carpeting the ground in a rainbow of colors.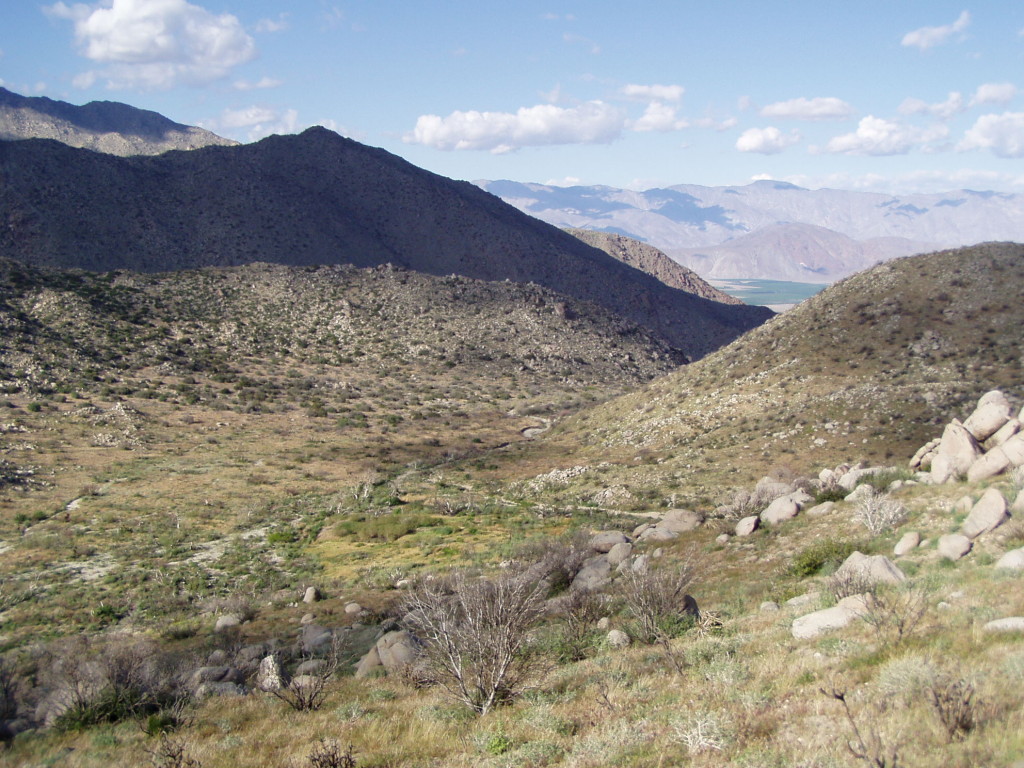 Discovery Lake and Double Peak Trails
Rising almost 700 feet from the lake to Double Peak Park, this well-maintained trail climbing through open space within urban San Marcos is a quick getaway to nature's refreshment. Spectacular views from Double Peak Park at the top, combined with close proximity to the city, make this a favorite for many. Early in the year, when there's moisture in the air, you'll spot some moss growing on the shady portions of the trail. A variety of California wildflowers will cheer you as well.
Stelzer Park Loop
This serene family park in the trees provides a starting point toward the dry, upper trails where lizards reign and hawks keep eyes peeled for a meal. The route leads down through oak forest alongside Wildcat Canyon Creek—which may surprise you by having water present clear into summer. The trail crosses a couple of footbridges as it meanders west. Wild grapevines twist up through the trees that allow the sunlight through the dense canopy only in patches.