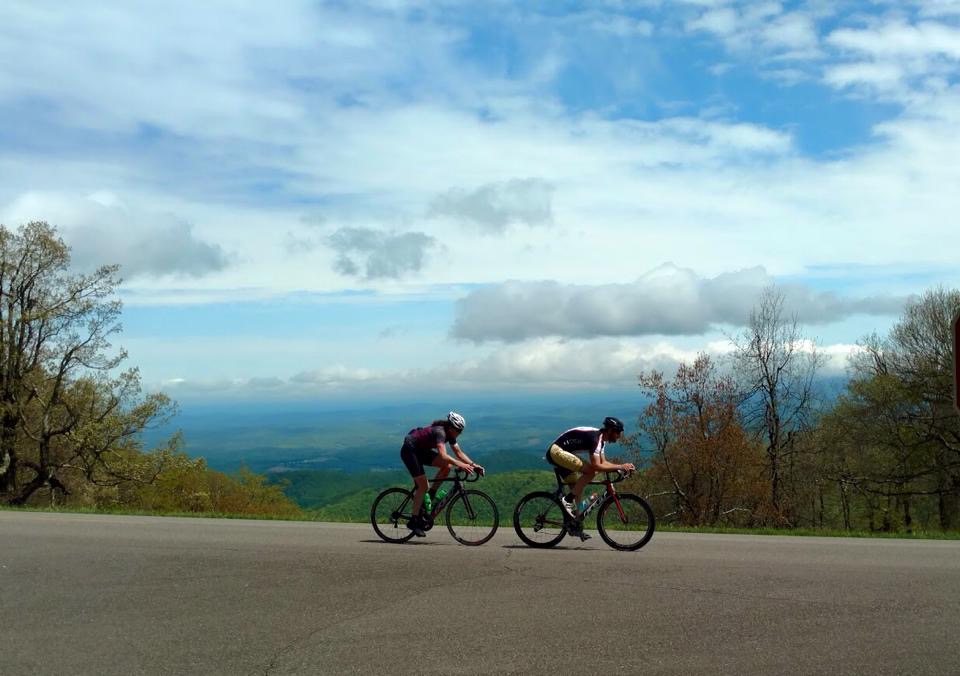 5 Tips for Planning a Bicycling Trip on the Blue Ridge Parkway and Skyline Drive
What better time to plan a long bicycling trip than during National Bike Month? If you're looking for a trip that will literally and figuratively take your breath away, Skyline Drive and the Blue Ridge Parkway are arguably the two most quintessential scenic roads east of the Mississippi. This 575-mile strip of continuous road flows between Front Royal, Virginia, and Cherokee, North Carolina, traverses Shenandoah National Park, and connects to the Great Smoky Mountains National Park along the eastern rampart of the Appalachian Mountains.
Libby Skinner, author of Bicycling the Blue Ridge, shares five tips to make sure your trip along the Blue Ridge Parkway is fun and memorable.
---
Enjoy and appreciate what we think are two of the best highways for road cycling in the United States.
After cycling the Blue Ridge Parkway and Skyline Drive for more than 30 years, I am still in awe during every single ride. There are very few 575-mile sections of scenic highway that are protected by the National Park Service and continuous with lodging, restaurants, visitor centers, interpretive programs, and stunning mountain vistas like the Blue Ridge region has to offer. Every milepost is marked, and frequent scenic overlooks offer bicyclists and motorists opportunities to admire views and learn more about the history of the area.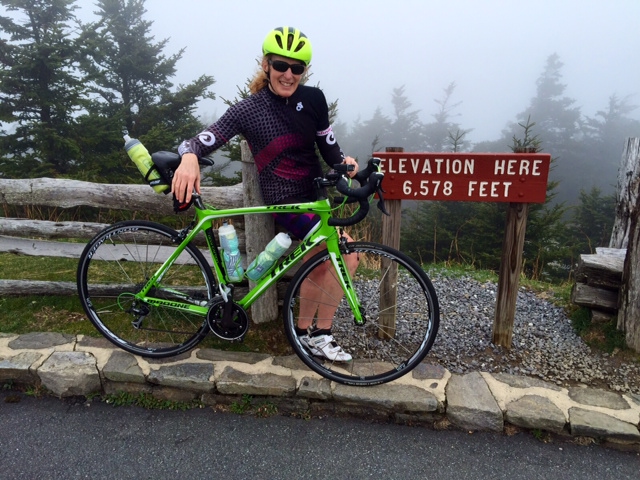 Know your cycling ability and choose your route accordingly.
The Skyline Drive and the Blue Ridge Parkway travel the crest of the Blue Ridge mountains. This means that you are cycling through hilly to mountainous terrain. While some sections are moderate, particularly in northern North Carolina and southern Virginia, other sections are mountainous with steep grades, especially from Little Switzerland, North Carolina, south through Asheville and the terminus in Cherokee, North Carolina. If you are uncertain of your ability, the elevation profiles and descriptions in Bicycling the Blue Ridge can guide you to easier sections. See the section called "Recommended Day Trips and Overnighters."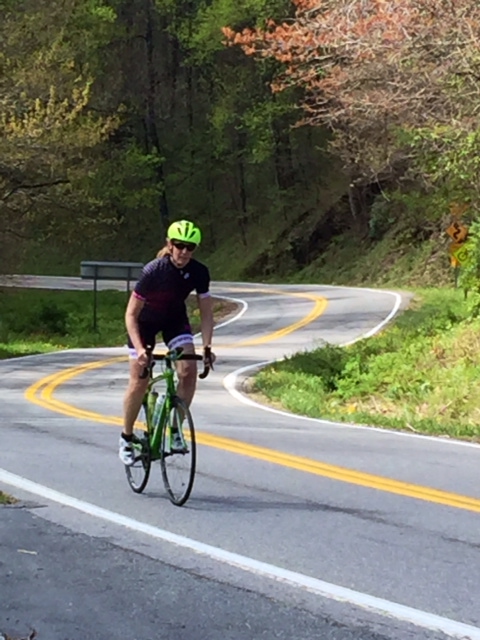 Know the Parkway rules for bicyclists.
Primary among them is the requirement that cyclists have a white front light and a red rear light on their bicycles. There are 27 tunnels on the Parkway and lights are mandatory when cycling through them. While some tunnels are less than 500 feet, others are so long and curved that they are completely dark in the middle. Parkway tunnels have no lighting. Lights are also necessary due to changeable weather. Fog and rain can roll in quickly, reducing visibility to less than 50 feet.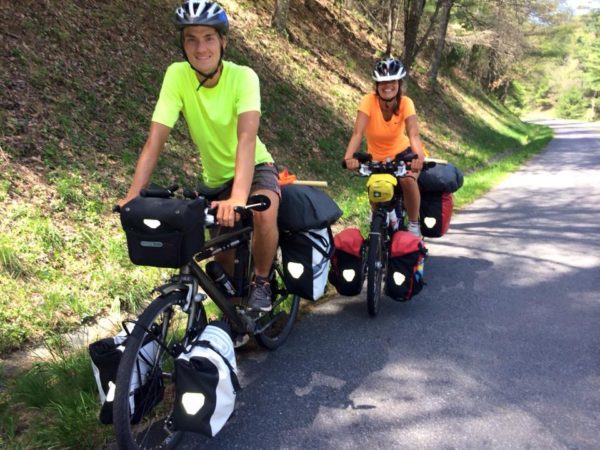 Prepare for all contingencies.
Pack all-weather gear, adequate nutrition, and basic cycling tools. At minimum, carry a windbreaker or wind vest, an extra tube and repair kit, water, and a few gels or energy bars. Facilities are limited. Water and snack stops can be 30-50 miles apart. There are no bike shops on the Parkway and no full-service gas stations. Cycling off the Parkway to find emergency supplies or help can mean a long descent off of the Parkway.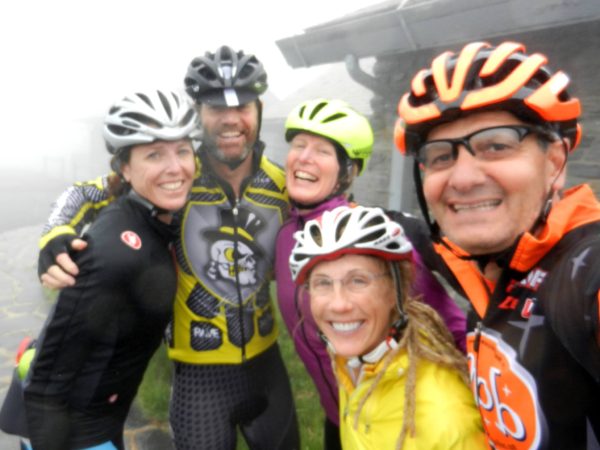 Enjoy the magnificent scenery, but keep your eyes on the road and your hands on the handlebars.
In the same way that you would like for motorists to pay attention to you, please be very aware of road conditions and the vehicles around you. One of the best features of the Parkway is the 45 mph speed limit. Motorists generally observe this. However, people do become distracted by the view, fellow passengers, and their mobile devices. For you as the cyclist, it is paramount that you watch the road. The National Park Service struggles mightily with limited resources and manpower to keep road surfaces in good condition. There will be sections that have rough gravel, uneven surfaces, and even potholes. When descending, you may encounter poor road conditions at a high rate of speed (30-40+ mph).
Let Bicycling the Blue Ridge help you plan an amazing cycling journey. Feel free to email author Libby Skinner for additional information, or share your own experiences at skinneej@forsyth.cc.
If you live along the Blue Ridge Parkway, Libby will be at Craggy Gardens Visitor's Center on Saturday, May 14th at 11 a.m. She will also be at the Assault on Mt. Mitchell on Sunday, May 15th.