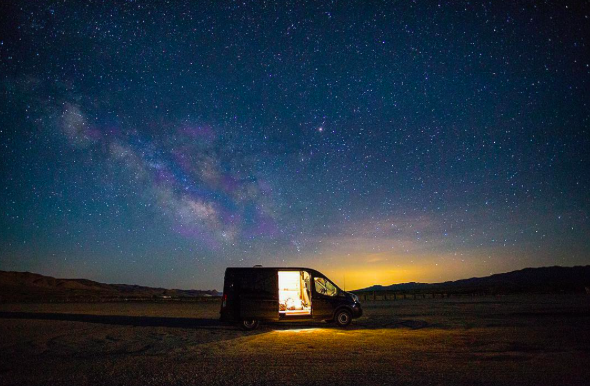 Traveling with the #YourLead Van
Fasten your seatbelt, our sister company Wilderness Press is about to embark on the road trip of a lifetime!
We are jumping onto the vanwagon (see what we did there?), joining outdoor gear company Teton Sports as they rendezvous with like-minded outdoorsy types around the US and Canada. Here are the down-and-dirty details.
Who
What
The #YourLead van will crisscross the country, stopping at Sportsman's Warehouse locations for events, hosting hikes and meet-ups on trails, and collecting gear for Gear Forward. And giving people a taste of what van life is all about. Wilderness Press will be along for the ride for two weeks, documenting the trip, hanging out with some of our authors, and showing off some of the best trails in our guidebooks!
When
The van set sail on May 9th, and she already has a lot of adventures under her belt! Wilderness Press meets up with the #YourLead van this Saturday, June 18th. We will be hosting events at Sportsman's Warehouse Flagstaff on June 18, Sportsman's Warehouse Carson City and Reno on June 24, and Sportsman's Warehouse Bend on June 28. We will also team up with Bounce Energy Balls and Trail Running Bend and Central Oregon author Lucas Alberg for a scenic trail run in Bend, trailhead TBD.
Where
Everywhere! Heidi will pilot the van throughout the summer, traveling to places like Arizona to Montana to Canada. We will meet the van in Flagstaff, then travel to Lake Tahoe, Bend, Portland, and Seattle, hitting epic trails found in our guidebooks along the way.
Why
Is this even a question? Because van life is the best life! But really, it's a great way to meet up with new friends along the west coast, share our love of the outdoors, and help children in need.
How
The #YourLead van is a retrofitted Ford Transit, lovingly hand-built by Teton Sports. We will eat, sleep, and work from this trusty steed. If the mood strikes, we can grab our Teton Sports gear and sleep under the stars.
Be sure to follow our every movement as we live the van life—we will be posting daily on Twitter (@wilderness1967 and @yourlead_van) and Instagram (@wildernesspress and @yourlead_van). You can also follow along on the Teton Sports Adventure Hub.
See you in Flagstaff!