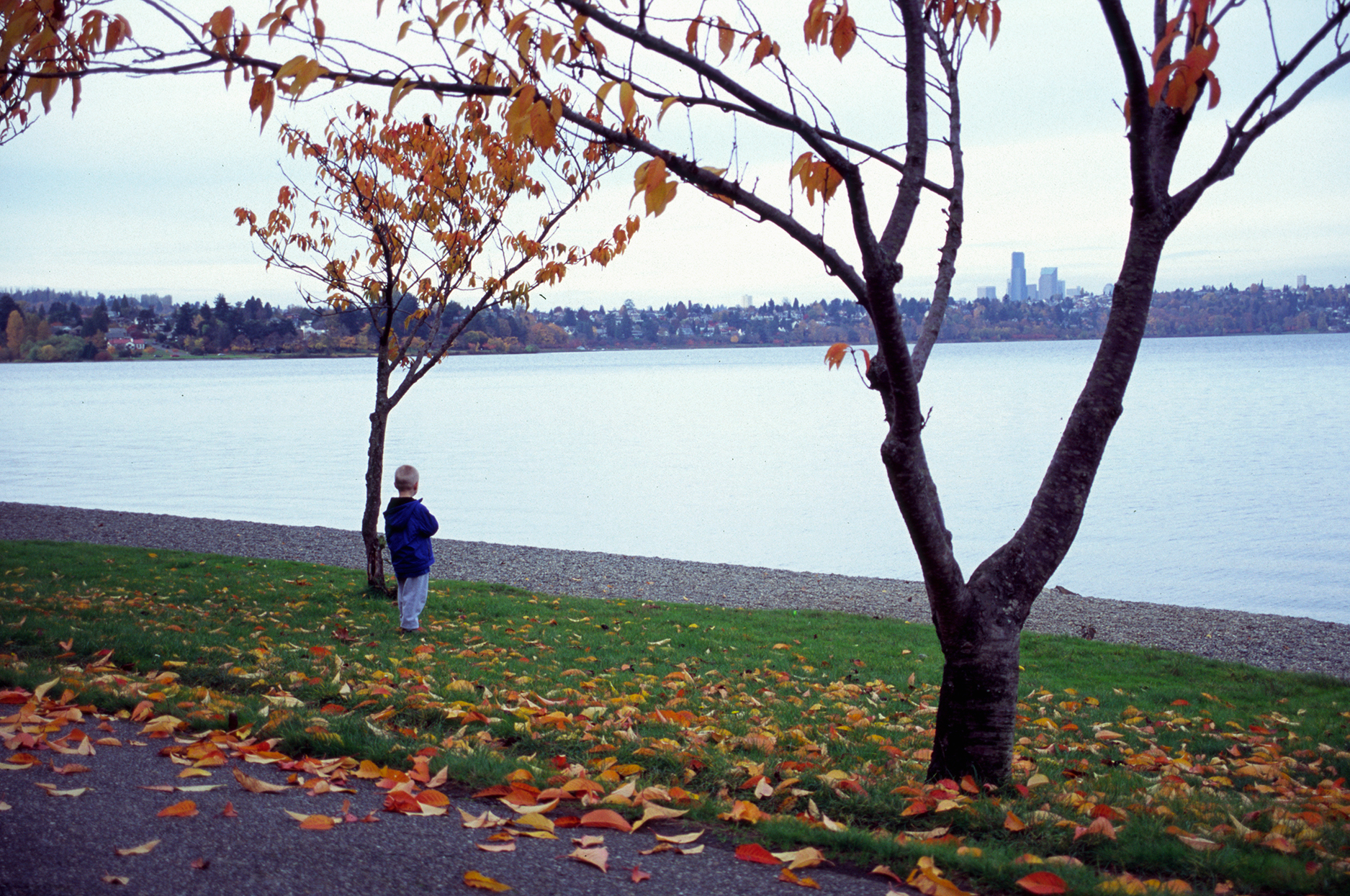 Five Must-Do Fall Hikes in Seattle
Posted on
September 22, 2016
Some may think it's hard to find signs of fall in Seattle. The towering pines, while pretty and representative of the PNW, don't exactly find themselves the stars of fall foliage photos.
However, if you know where to look, the vibrant yellow and orange leaves of fall make just as lovely an appearance in Seattle as they do in other parts of the country. Andrew Weber and Bryce Stevens, authors of the newly updated 60 Hikes Within 60 Miles: Seattle, share their favorite trails to explore this season.
---
Mercer Slough Nature Park
2.1 miles
Surrounded by high-rises, rampant suburbs, and two interstate highways, the Mercer Slough Nature Park is a true ecological oasis in the heart of Bellevue. Encompassing more than 320 acres of wetlands and several miles of hiking trails, the location offers a great quick escape for nature lovers of all kinds. Although you are only a stone's throw from Bellevue Way SE, the sounds of birds in the willows begin to overtake the dull roar of traffic. In the fall, peer closely into the creek to spot salmon swimming to spawn.
Hood Canal and Theler Wetlands
2.8-mile loop
The trail starts out toward the river on a raised berm with wetlands on both sides that are a perfect habitat for a variety of ducks. A sea of cattails, grasses, and reeds grows out of the shallow water, along with some nasty-looking thistles and blackberry bushes at the edge. During the fall run, salmon can be observed swimming upstream to spawn, and several other species of fish populate the river year-round.
Seward Park
4.6-mile loop
If you're looking for fall colors in Seattle, head to Seward Park and its forest, which exhibits all of the required characteristics of old growth—standing snags, a layered canopy, fallen nurse logs, and some very large trees, among others. Although lacking any truly gigantic specimens, Seward Park harbors some trees that are up to 200 years old and contains one of the largest madrones in the state.
Granite Mountain Lookout Tower
8-mile out-and-back
This tough but rewarding hike leads to one of the highest peaks west of Snoqualmie Pass and includes some 2,000 feet of climbing in the alpine zone; the trek is capped by a long boulder hop up the final ridge. The summit lookout tower provides a commanding view of the surrounding area and much of the central Washington Cascades, with four high volcanoes framing the unforgettable scene.
Mount Rainier National Park: Mowich Lake, Eunice Lake, and Tolmie Peak Lookout
6-mile out-and-back
If you truly want to immerse yourself in fall foliage, head to Mount Rainier National Park. Most hikers leave Mowich Lake bound for Spray Park, lured up Rainier's northwest flank by the many attractions of the subalpine meadow. However, the best views of the mountain itself are found on some of the high ridges in the opposite direction, far enough away that the entire mountain can be taken in at once. Head up 5,900-foot Tolmie Peak to enjoy such a vista, and possibly escape some of the crowds as well.