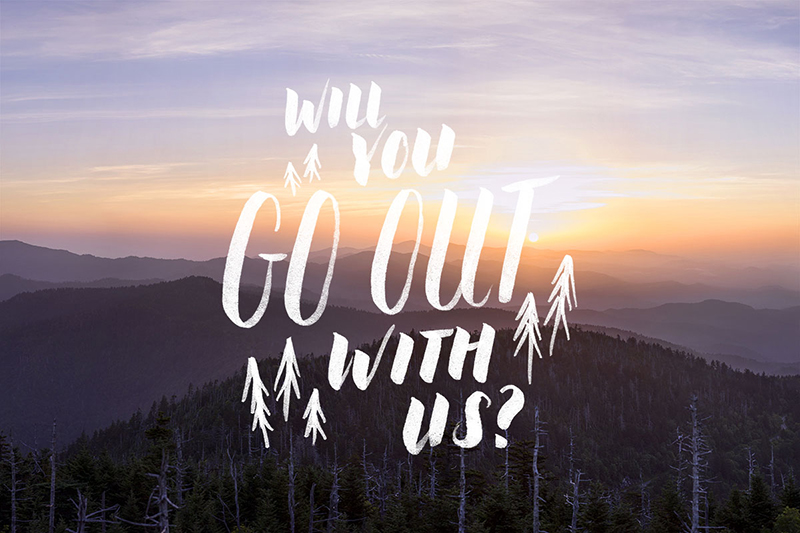 Join Menasha Ridge Press and #OptOutside This Black Friday
Posted on
November 12, 2016
Black Friday: once a day filled with leftovers and friends and lounging on the couch, it has morphed into a bloodbath full of stampeding shoppers fighting over Furbys (or whatever is this year's hottest toy).
Last year, REI took a stand against the increasingly oppressing consumerism of Black Friday and created the #OptOutside movement to drive people outdoors instead of into their stores.
Not familiar with #OptOutside? Here's the scoop from REI CEO Jerry Stritzke:
Once more this year, we are closing our doors and paying all 12,287 of our employees to reconnect outdoors with family and friends on Black Friday, Nov. 25. We will also be closed on Thanksgiving.

Why? I believe that living your values makes a difference.

In our increasingly urbanized society, we all need to find time to breathe fresh air and reflect. Spending time outdoors lifts us up. That idea is baked into the way we run REI. It's one of the reasons we give more than 70 percent of our profits back to the outdoor community. And I believe our 78-year-old outdoor co-op continues to do well in a tough retail environment thanks to that focus.
Quite frankly, we don't understand the allure of ditching your family and using a coveted day off to stand in line for hours to buy things you probably don't need.
As stewards of the outdoors, it's only natural for us to join other outdoor industry leaders in the #OptOutside movement. So on Black Friday our offices will be closed and MenashaRidge.com will shut down for the day. Instead, we're going to be on the trails. In the water. Up in the mountains and down in the valleys. Getting fresh air with loved ones.
And we're bringing our authors with us. We've asked all our Menasha Ridge Press rockstars to help us spread the #OptOutside message. Because the stores and websites will still be there on Saturday. And, after all, you can't buy happiness.
If you'd like to #OptOutside but aren't sure where to go, check out REI's Activity Finder. If you're looking more for an event, click here to find an organization near you that is hosting a Black Friday hike.
Follow us out the door and onto the trails. Happy Thanksgiving!