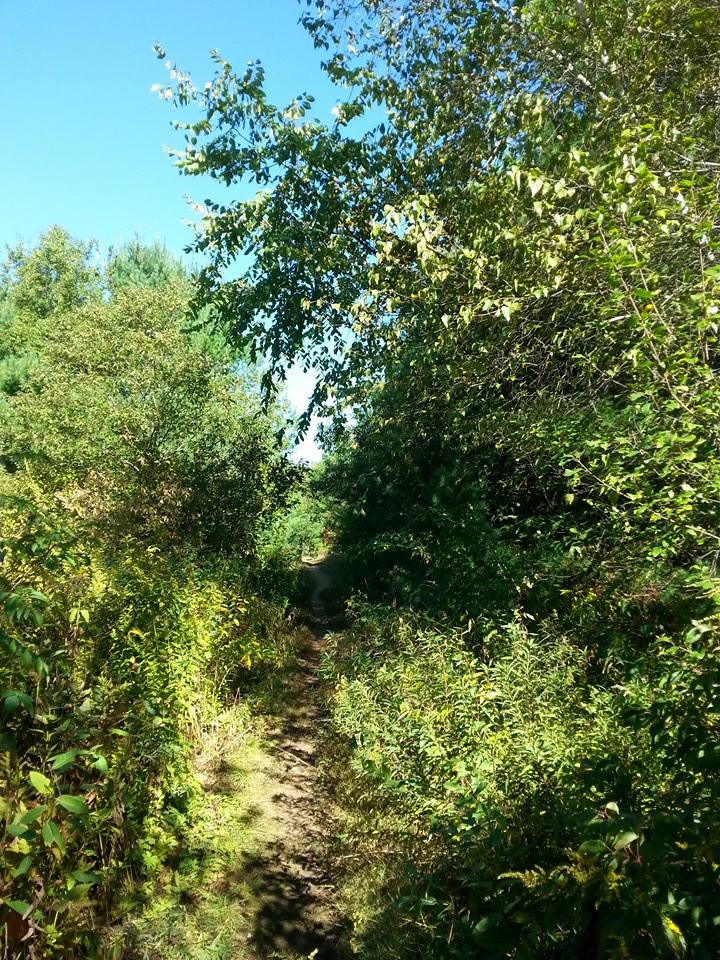 The First 5: 60 Hikes Within 60 Miles of Boston
Posted on
November 1, 2016
So after I signed the contract to revise 60 Hikes within 60 Miles of Boston, it really began to sink in. It was a little overwhelming, but also kind of exciting. I knew the process would lead me to all sorts of cool new spots—and local spots. These are all places I'll be able to return to on my own when I don't have to take notes, shoot GPS coordinates, and mark time stamps!
What to pick first though? The overall plan is to revise all the hikes, but I will be taking at least five old hikes out and replacing them with new and different ones. So for the first hike of this revision project, I selected a relatively nearby hike, not too difficult, not too easy, a good solid hike. A good friend of mine Jason Howell and his son Liam came along for this first one. I told them that by virtue of accompanying me, they would be mentioned in the book. So to mess with Liam, I asked him, "So, I would spell your name L-E-E-Y-A-M?" He looked at his Dad a bit freaked out!
Noanet Woodlands was the first hike! Indeed we endeavored to follow the route prescribed by the original author, but also found lots of great side trips. This reservation, as with many of the Massachusetts Trustees of Reservations and DCR lands, presents virtually limitless route options. They are loops upon loops with all sort of intersecting trails. And all for the most part are fairly well-marked.
On the next few hikes, I was accompanied by my friend Beth Phillips. In fact, that was the first day (at least for this book) that I planned on banging out a two-fer—two in one day. For that combo, I tried to pick medium hike and an easy hike, also located fairly close to each other. The Elm Bank Reservation was a perfect choice—a nice flat meander through a gorgeous forest on the banks of the Charles River. Rocky Narrows was up next. This is a longer hike with myriad options and interconnecting trails—a true hidden gem.
The next weekend, Beth and I hiked Borderlands State Park. Again, we started out trying to recreate the precise loop but found ourselves inadvertently exploring a lot of the parks other trails. The weather wasn't that great that day, but the hiking was superb!
Blackstone Valley Canal was next on the hit list. As the name would imply, this follows the historic Blackstone Canal, so it's a straight shot out and back. This was also a fairly flat hike, at least until you get closer to Goat Mountain, but spectacularly scenic as you move through fields and forest and along the Blackstone River. I kept thinking how my son—a collegiate cross country runner—would love running there! If felt good to have five hikes done. Only (gulp) 55 more to go.
---
Hike #1 for 60 Hikes Within 60 Miles: Boston done in Nonet Woodlands. Only 59 to go…
Truly the 100-Acre Woods! Hikes #2 and #3 done today.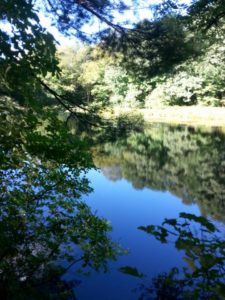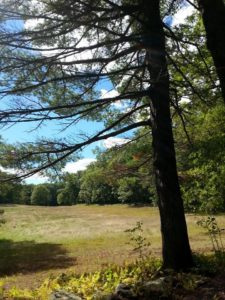 Hike #4. The straight, smooth, and scenic Blackstone River Canal trail.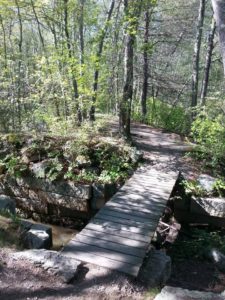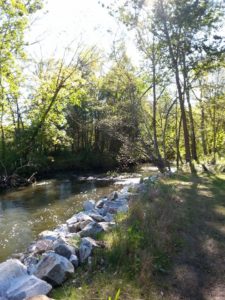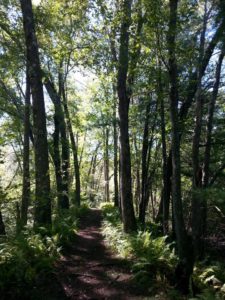 Hike #5 done, and a solid plan for having 25 hikes done by early November. Then it's on to skiing!