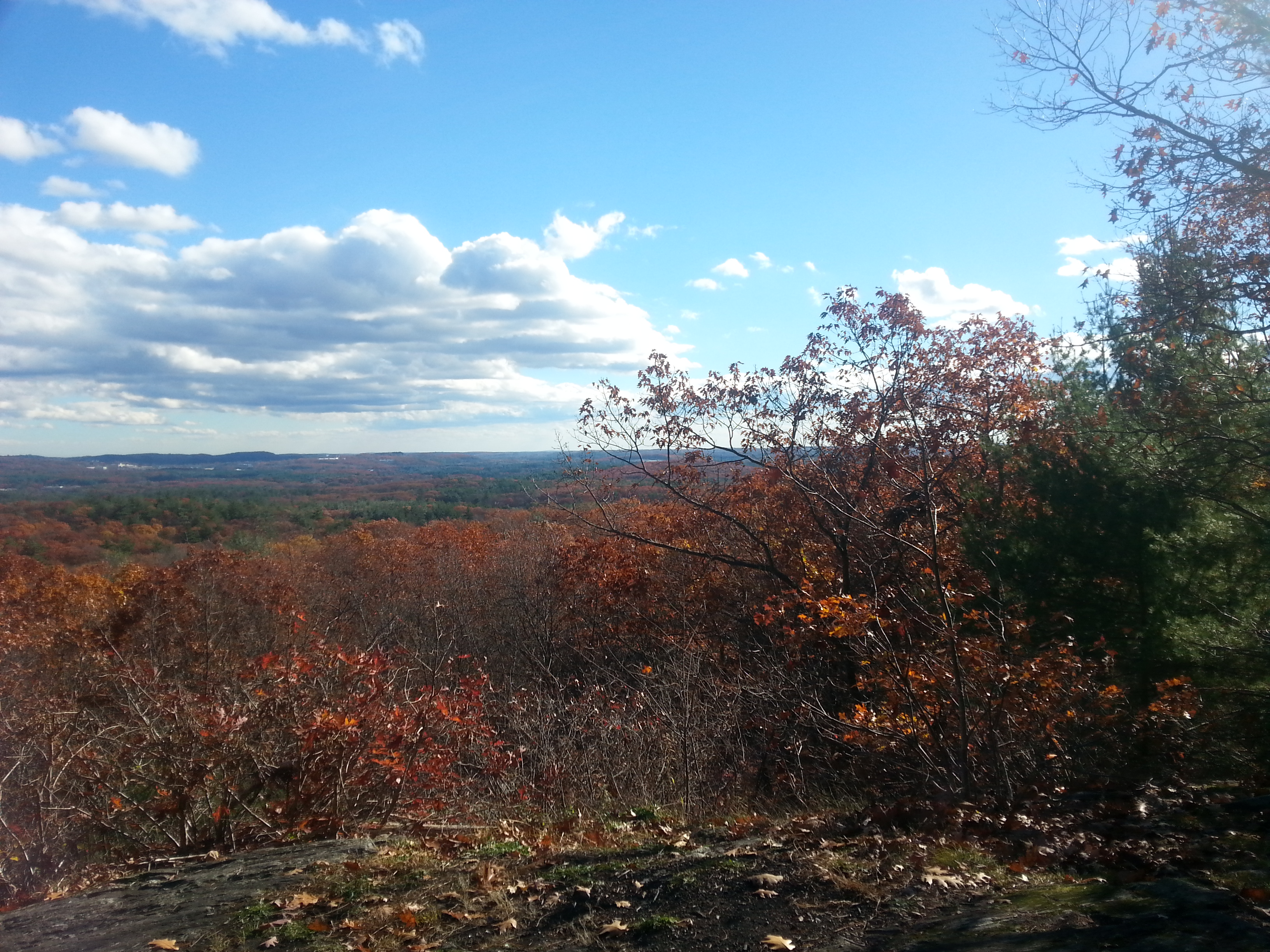 60 Hikes Within 60 Miles of Boston: Fourth Installment
Posted on
February 4, 2017
When I began to work out the details of revising 60 Hikes Within 60 Miles of Boston, I obviously had to plan around the winter. My first big deadline was April 1 (not coincidentally, April Fool's Day). That's pretty much the tail end of winter, assuming a semi-normal season. And as a die-hard ski bum, I always hope for a solid, snowy winter. So the scramble was on to bang out as many hikes as possible before the snow started flying, the bullwheels started turning, the mountains turning white, and my thoughts turning to skiing! Actually, I had to do these hikes in the waning fall anyway; otherwise, I wouldn't be able to take accurate notes or reasonable photos. A lot of these hiking areas are indeed open during the winter, but I needed to see them without their white blanket to best represent the trails in the profile text and photos.
So that was the plan: Hit at least 20 hikes before winter. I did hike #20—Maudslay State Park—on the way to Maine to celebrate Thanksgiving. As winter fades and spring comes knocking, I'll crank out 10 hikes as early as I can to make that first deadline. So here are my impressions of hikes #16 through #20. And by the way, these numbers represent the order in which I've done them for research. They do not necessarily correspond with how they will be presented in the book, which is based on proximity to Boston (so hike #1 will be closest to downtown Boston, and hike #60 the farthest).
---
Hike #16 – Mout Pisgah
For this hike, and the Cedar Hill/Sawink Farm hike, I enjoyed the company of my friends Peter Tamposi and Mark Grundstrom. For the record, Peter also accompanied me (along with Brian Merritt) up the mighty Katahdin for Best Hikes of the Appalachian Trail: New England. The Mount Pisgah area is much larger than I originally thought. The view from atop Mount Pisgah is well worth the meandering hike it takes to get there. It's relatively easy. It's never too steep or too long. And the surrounding forest is quite scenic. The trails are fairly well marked, and even if you lose your bearings, you're bound to come to another intersection before long.
It was a blast hiking with Peter and Mark. We recalled one semi-sordid tale from their past. They were all on a hike up Mount Lafayette in New Hampshire many years ago. That is not an insignificant hike. It's the second highest peak in New Hampshire, I believe. Anyway, during a stop on the way up, they pulled an epic prank on this poor bugger, Matt Weiss. They found a nice, round, softball-size rock—about five or six pounds—not so big that he'd notice but big enough to be a pain in the butt. I'll leave it to your imagination what he said when he found that rock in his pack once they reached the summit of Lafayette.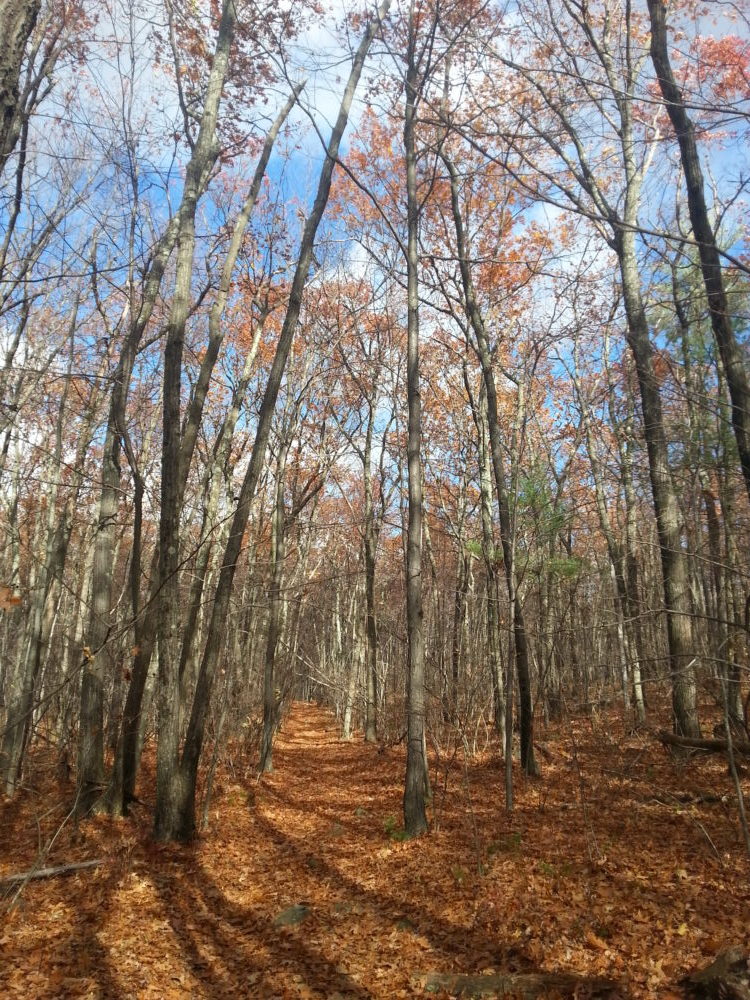 #17 – Cedar Hill and Sawink Farm
Cedar Hill and Sawink Farm is another spectacular hike through land maintained and managed by Sudbury Valley Trustees. While quite close to the crazy busy Route 9, you truly feel as if you're hiking deep into the middle of nowhere. This hike has a bit of everything—meandering through the forest, hiking through Crane Swamp, and up and over a dramatic grassy hilltop, which is, of course, Cedar Hill. Along the way, there are a handful of gnarled trees that would make perfect stand-ins for Treebeard in the Lord of the Rings movies. There are quite a few trails that cut through this chunk of land, allowing you to make this hike as long or short as you like. Leave a vehicle at one of the five or six parking spots, and you can make it a point-to-point hike or just make a loop.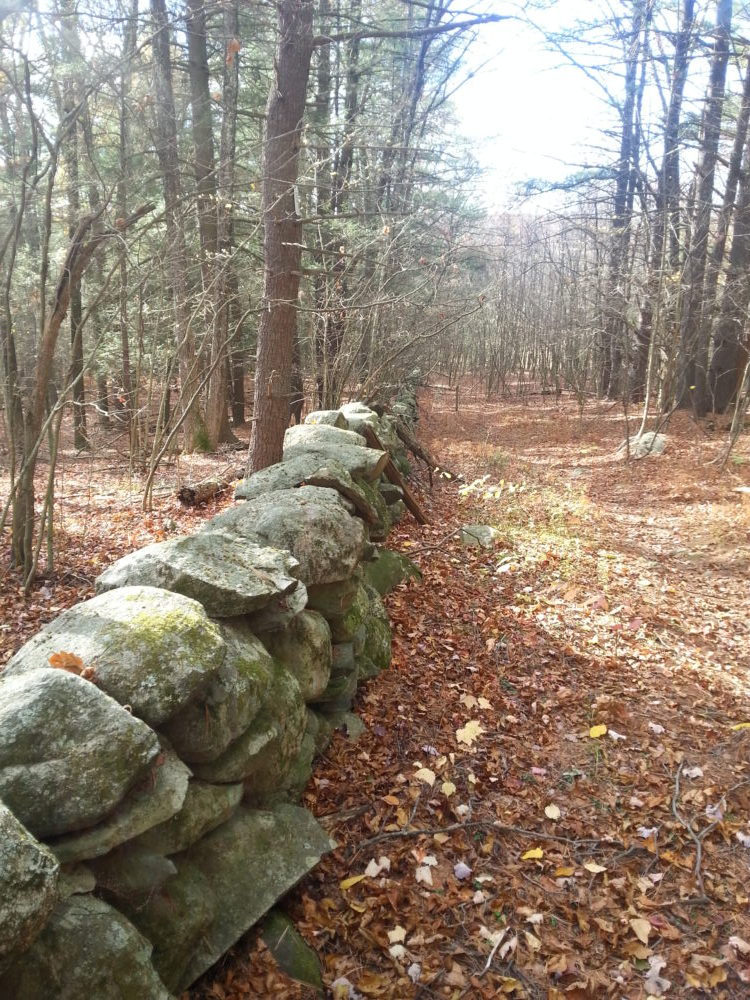 #18 – Ward Hill Reservation
The Ward Hill hike also had a bit of everything—and some things I never expected to see. You start off walking through this column of stately maple trees along a sweeping, grassy hillside, feeling like you're in the Hundred Acre Wood. After the trail dives back into the forest and ascends the hillside, you'll come to this arrangement of solstice stones atop Holt Hill—large carved pieces of granite arranged to align with the sunrise on the first day of every season. There's also a nice view of the Boston skyline from here.
The blue-blazed Graham and Vetter Trails take you out to Boston Hill. You'll also come to the aptly named Elephant Rock, a large boulder that, when viewed at the proper angle, does indeed resemble an elephant in repose. Following the Old Chestnut Street Trail along an old fire road leads you to the Ward Trail. This is probably the longest loop you can put together in this park. On the return leg, the Ward Trail also runs along the Bay Circuit Trail, which is like a mini Appalachian Trail that extends from Newburyport on the north shore down to Duxbury on the south shore. The Bay Circuit Trail is still a work in progress but definitely worth watching.
#19 – Skug River Reservation
Despite the less-than-appetizing name, the Skug River hike takes you through some dramatic scenery. If you park in the neighborhood of the Mary French Reservation, you'll hike along this extensive boardwalk that traverses the swamp that is part of Hammond Reservation. It is a dramatic and truly scenic part of the trail. Parking is extremely limited at the Mary French side, so it would probably be better to park at the trailhead on Salem Street.
Deeper into the reservation, you'll pass through a garden of granite. The retreating glaciers left a scattering of massive granite boulders called glacial erratic. These massive boulders strewn on the forest floor give the place a cathedral-like quality. After passing through this massive rock garden, you'll come to a part of the Skug River and the surrounding swampy area. Farther along, the Skug River Reservation is juxtaposed to Harold Parker State Forest and aligns with part of the Bay Circuit Trail.
#20 – Maudslay State Park
Maudslay State Park is a large area. This park is another dramatic combination of wide open fields and dense forest. The trails are quite well marked, so, armed with a map, you should have no trouble navigating the circuit. There are a few hills to climb throughout the park, but none are too long or too steep. It's quite a popular place, as well, so you're sure to have company in the form of other hikers, folks walking their dogs, and people on horseback. There's plenty of room for everyone.