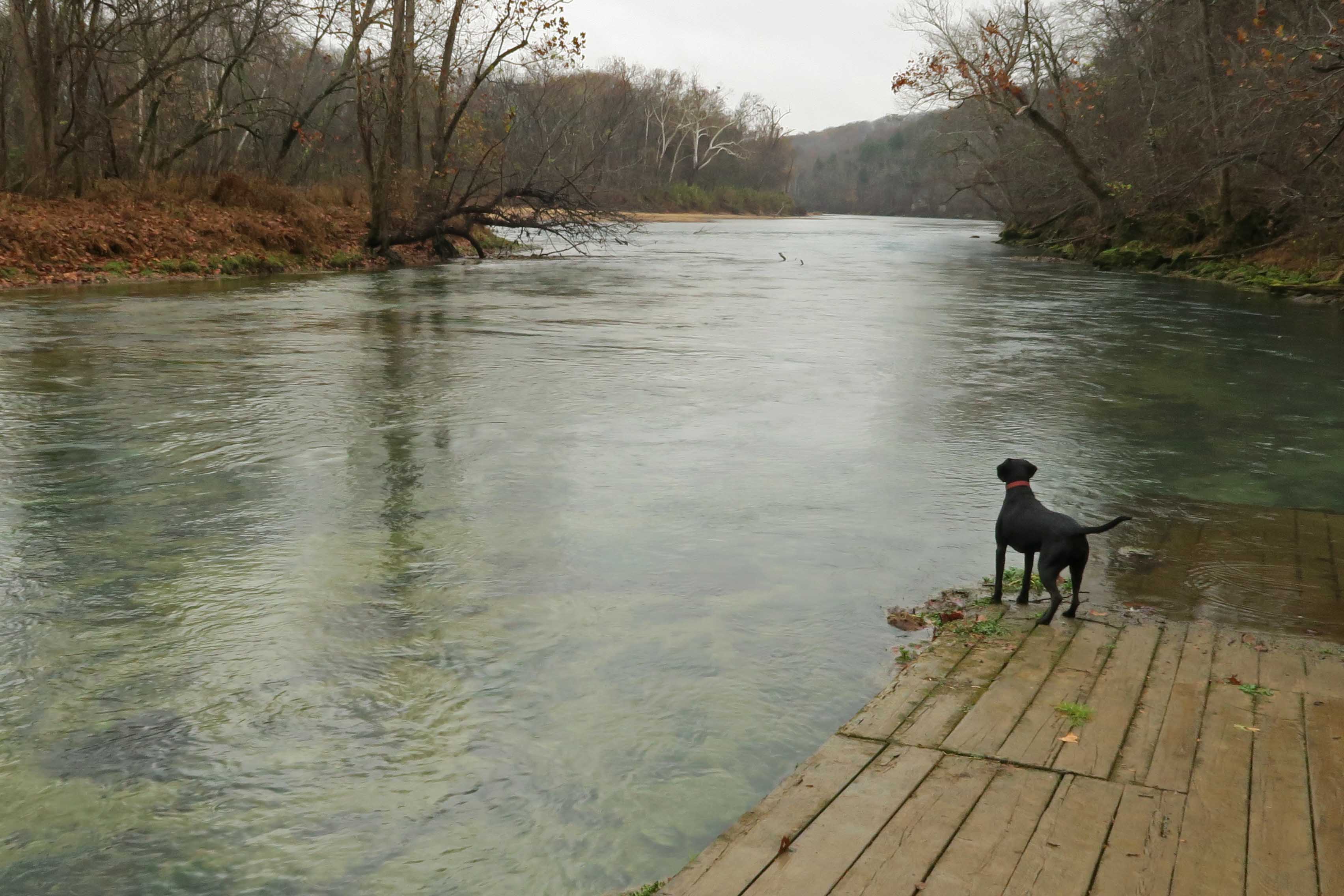 A Love Letter to Hiker-dog for Valentine's Day
Posted on
February 14, 2017
Recently, I was out of town for a family visit while Hiker-dog spent four days at the R&R Ranch north of Alma. She's always happy to go there, and they take good care of her, but I enjoy seeing her excitement when I return. Even four days apart feels like a long time, and I miss my little friend.
Every step on the trail is a celebration for Hiker-dog. She may not remember her condition when we first crossed paths, but she now loves everything about her strength and health.
We share a mutual love for walking the trails, as well as a mutual sense of gratefulness. I'm thankful that doctors discovered and corrected a heart defect when I was 16 so that I can travel trails today. We're thankful that Hiker-dog recovered from her starving and sick condition when we met in January 2014.
Sometimes she takes a run through the Ozarks woods, and she returns with such delight in her eyes as if to say, "Everything is amazing!"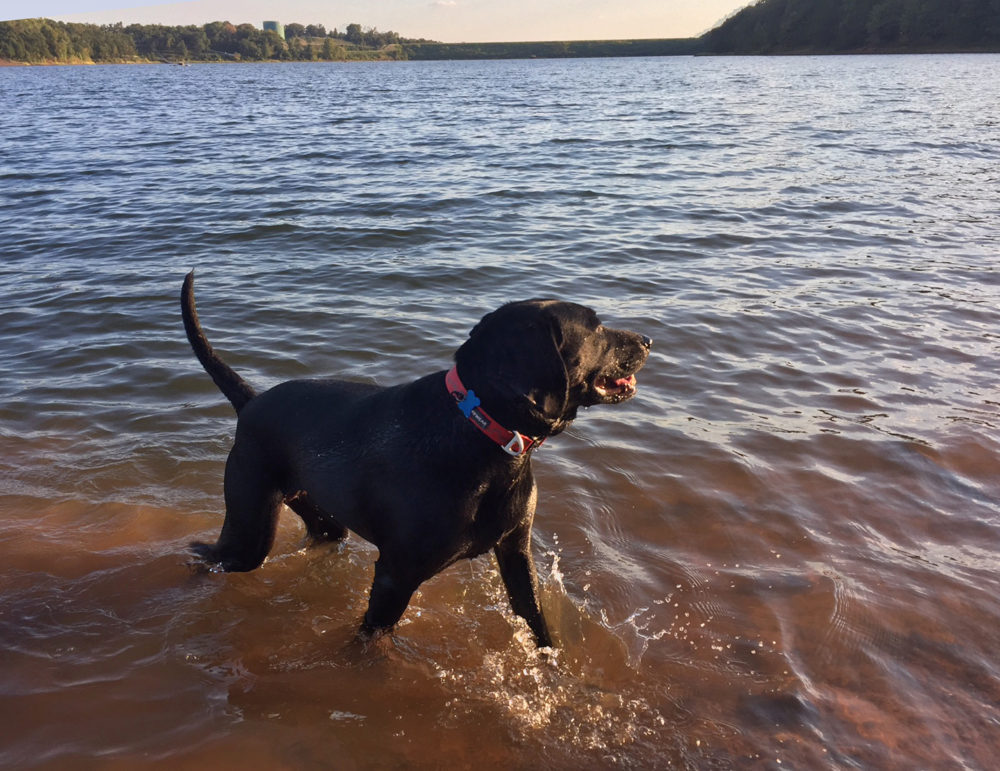 Hiker-dog doesn't know about Valentine's Day. I doubt that she fully understands how much I enjoy her company on the trail; however, if she could, she'd probably say a big "thank you" for the time we have together.