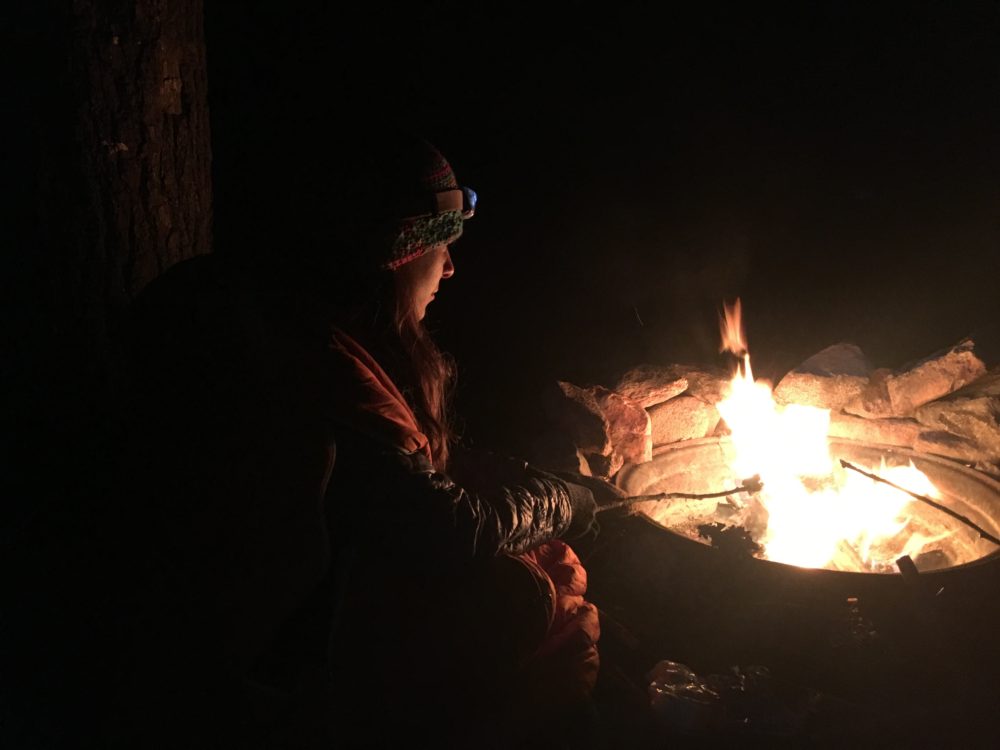 How to Convince Your Partner that Camping is Fun
Posted on
February 5, 2017
Valentine's Day is just around the corner, which means you may or may not be scrambling for some last-minute ideas. Flowers, chocolate, and dinner reservations are all great, but rather…predictable. And boring.
Instead, why don't you and your boo pack the car and head into the woods for a few days of camping.
Yes, camping. For Valentine's Day. Leaving your usual life full of phones and chores and distractions behind is a great way to refresh things and deepen your relationship. Because what couple couldn't use a little more alone time these days?
We get it, though—camping in February may be a hard sell. That's why we have a handy list of reasons to camp together this Valentine's Day.
A campfire is like a candlelit dinner a hundred times over.
Zip together your sleeping bags to really warm things up inside the tent.
See wildlife without paying zoo admission.
Skinny dip under the stars if it's warm enough.
Sleeping in the woods may bring out the beast in both of you!
Nothing is better than standing on a summit together and passionately kissing.
Wake up to the sun, not the alarm clock.
Have conversations that last longer than commercial breaks.
Successfully convince your significant other to rough it next weekend? Stay tuned for our next blog post later this week on how to have sex in a tent. And for more tips on how to venture out and get naughty in nature, check out our book Sex in a Tent by Michelle Waitzman.