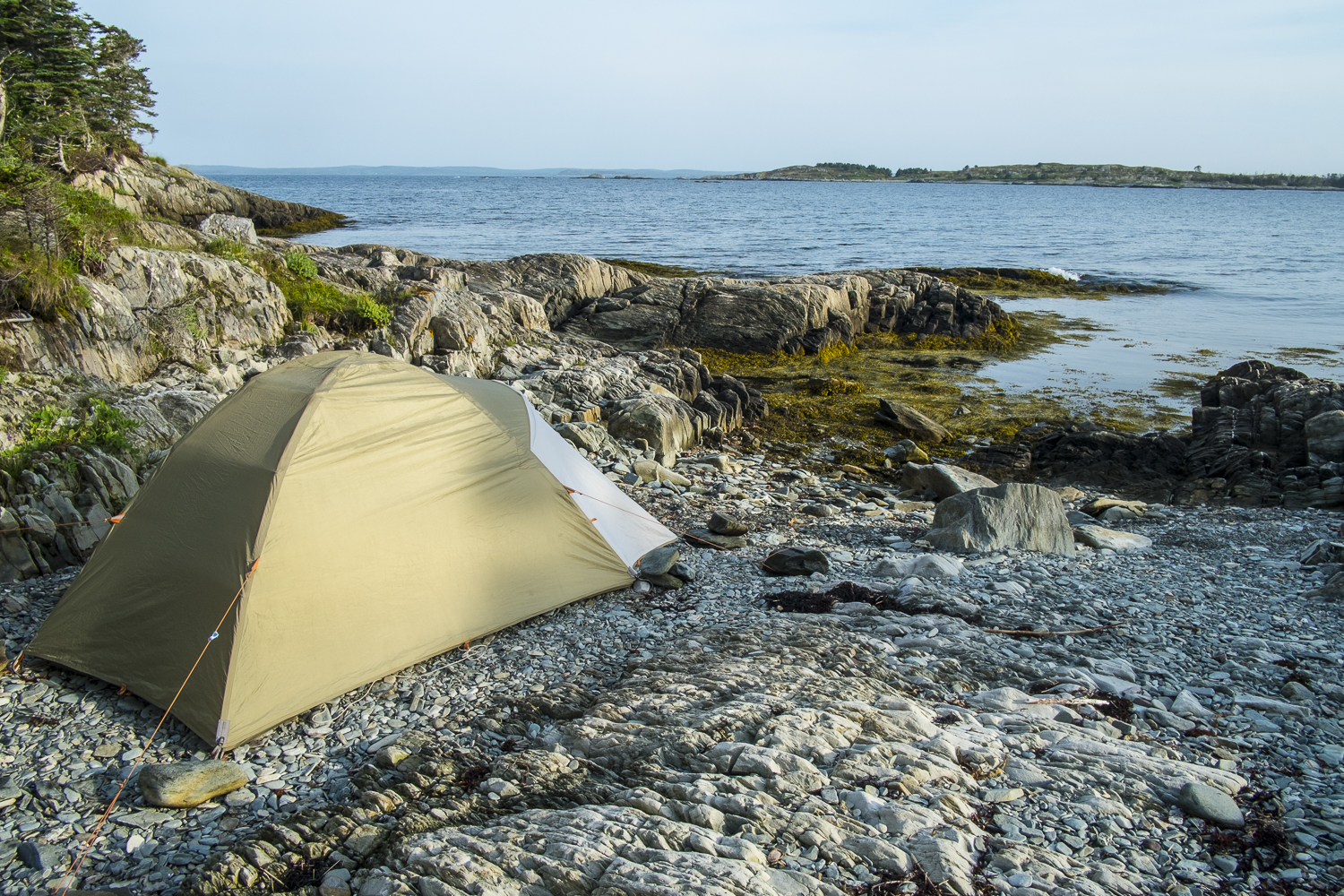 How to Have Sex in a Tent
Posted on
February 9, 2017
You broached the subject of romantic camping on Valentine's Day after reading our blog post last week. Your partner either hesitantly or enthusiastically agreed. So…now what? You prepare to set the mood, of course!
There's something about being surrounded by nature that brings out the animal side in otherwise civilized human beings. Camping has a way of making you feel more alive. The abundance of air gives you a reason to take deep breaths. The wind on your face makes you more self-aware. All of these things combine to make you feel more sensual than usual.
There's no denying, though, that a tent is not quite as comfortable as a bed when it comes to making love. The ceiling is low, space is limited, and the ground is hard. Luckily, with a little bit of planning, you can turn even the most constricting tent into a decadent love nest.
Setting the Mood
The buildup to a sexy night in the tent should begin much, much earlier. Whatever you do during the day, whether it's hiking or paddling or just lying around the campsite, take the opportunity to add some romance. Holding hands while you walk is a simple way to let your partner know you haven't turned into an asexual camping creature. Camping foreplay can involve anything from simple compliments to kissing and fondling on the trail. Then after you've had a hard day in the woods, unwind with massages.
Building the Love Nest
Making your tent a comfortable and welcoming space is a key part of getting more romance into your camping trips. Consider bringing a three-person tent if you're car camping or don't mind the extra weight so that you have room to spread out. Sleeping pads are also very important—push the pads together to give yourselves as much padded space as possible. Either zip your sleeping bags together or put one underneath for added padding and insulation and one on top for warmth. Bring a lantern or battery-powered twinkle lights for some mood lighting.
Doing the Tent Tango
Now that the mood is set and the tent is comfortable, you're all set to enjoy the evening. In terms of position, your options will be somewhat influenced by the shape of your tent. Obviously, the lower the tent, the lower profile you'll have to keep. Just don't forget where you are (in public!) when you're doing the deed—you won't want to get too rambunctious and knock the tent over or accidentally shout out in excitement!
Basking in the Afterglow
However you end up making love, don't leave out the afterplay. If you have a double bag, cuddling is no problem. Otherwise, try leaving the top half of the bags unzipped so you can still reach over and hold each other.  If you absolutely need to zip up for warmth, you can still play footsie through the bags. It's not quite as intimate, but it's something!
Have a great weekend, everyone!
For more tips on how to get naughty in nature, pick up our book Sex in a Tent by Michelle Waitzman.