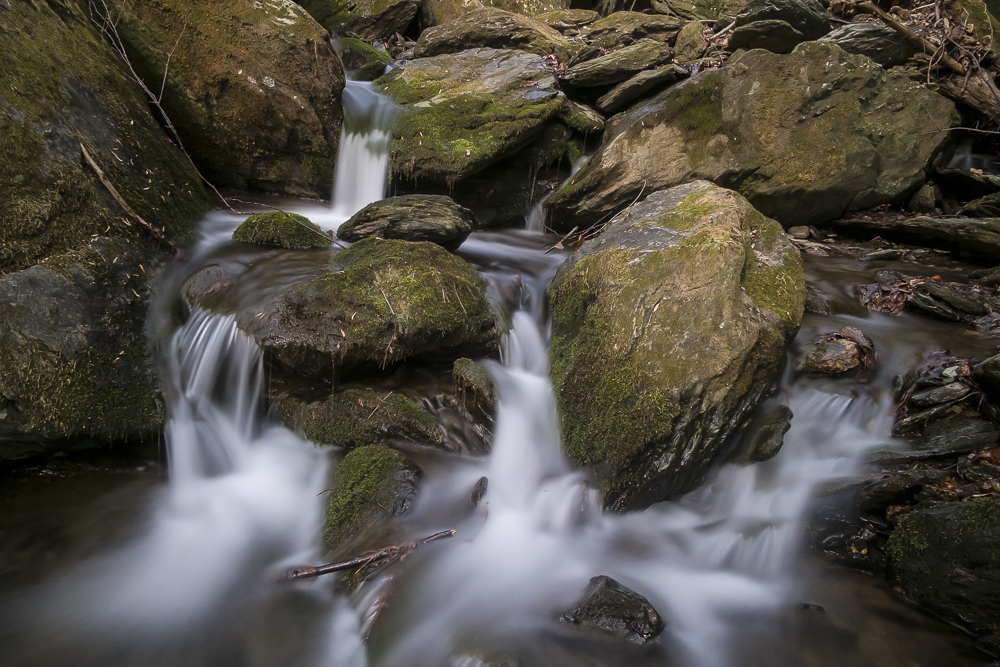 Winter Hiking at Kellys Run in Lancaster County
I got a call the other day from some friends inviting me to join them for a hike in Kellys Run on Sunday. I've been hankering to get out and hadn't been to Kellys Run for over a year, since working on the 2nd edition of 60 Hikes in 60 Miles: Harrisburg. So I gladly accepted the invitation.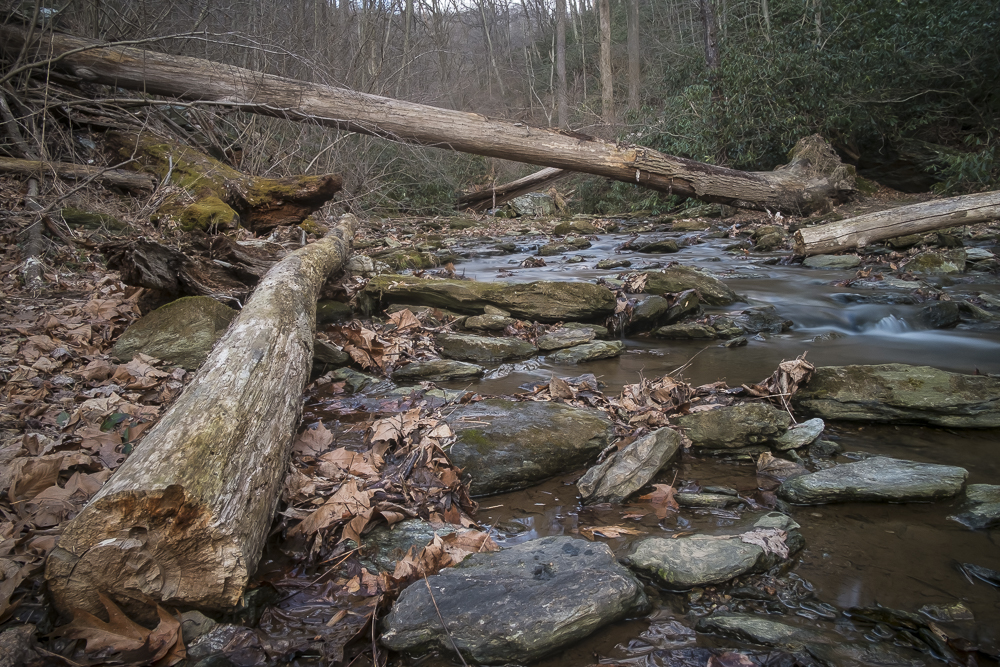 Kellys Run is a tributary of the Susquehanna River in southwest Lancaster County. The stream runs through a steep and rugged ravine that is lined on both sides with thick rhododendrons, pines, and hemlocks. We had heavy rain on Saturday, and I was hoping that there might an opportunity for photographing the stream with a fair bit of water in it. In fact, the flow was rather low, due to this winter having been quite dry. But the day was beautiful, with cloudy skies that turned to clear while we hiked and temperatures in the 40s. A bit of wind kept a chill in the air, but it was perfect weather for hiking.
We made a loop through the gorge beginning at the Pinnacle Overlook, off of River Road, and following the Conestoga Trail down to the Susquehanna River. The trail is in excellent condition and is never especially steep although it is a bit rocky in places. From the level of the river the Conestoga Trail (red blazes) and Kellys Run Trail (blue blazes) head up Kellys Run on the north side initially. After a half mile, they cross to the south side and soon after cross back to the north. Several trees had blown down across the trail and the creek for most of the stretch along the south side of the creek, and passing that section involved a bit of navigation over logs and through limbs as well as some care passing over the rocks that were surprisingly slick on account of being wet from the rain. Aside from that, the hike was quite pleasant and as pretty as I remembered. We picked up the white-blazed trail about a mile upstream from the river and followed it back to the Pinnacle Overlook, making a loop of about 3 miles.
Kellys Run used to be accessible from the Holtwood Recreation Area to the south, which afforded a somewhat longer outing. When I was there a year ago the access had been closed. Some of the folks I was hiking with said that they heard it had been re-opened, but we didn't get down there to check it out. The hike from the Pinnacle, though, is quite lovely and offers a nice excursion of a couple of hours through one of the beautiful ravines that drain into the Susquehanna River. Plus the view from the Pinnacle Overlook is exceptional. Check out 60 Hikes Within 60 Miles:Harrisburg for detailed directions.
This slideshow requires JavaScript.