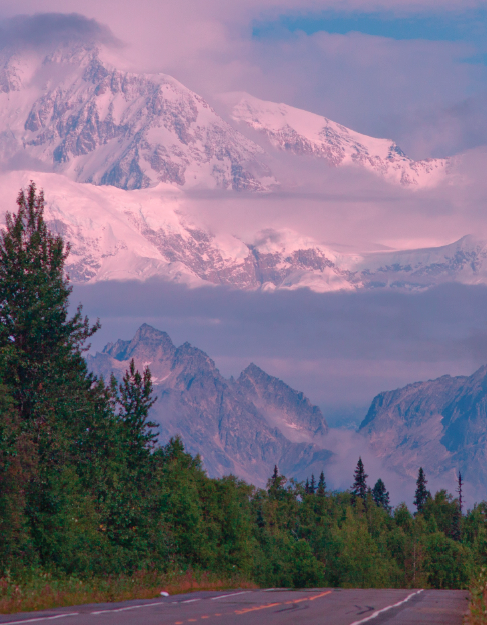 Why You Need to Drive the Alaska Highway
Ask any tourist you meet on the streets of Anchorage, Juneau, or Fairbanks why he or she came to Alaska, and the answer isn't to see the city you're standing in. The response usually starts out firmly with words such as "glaciers," "mountains," "grizzlies," "whales," or "salmon," and then the respondent's voice trails off like he or she didn't understand the question. Either that or it suddenly seems like a ridiculous thing to ask.
But in case you need some tangible incentives to travel to the Last Frontier, we've compiled a list of the top three reasons to drive the Alaska Highway.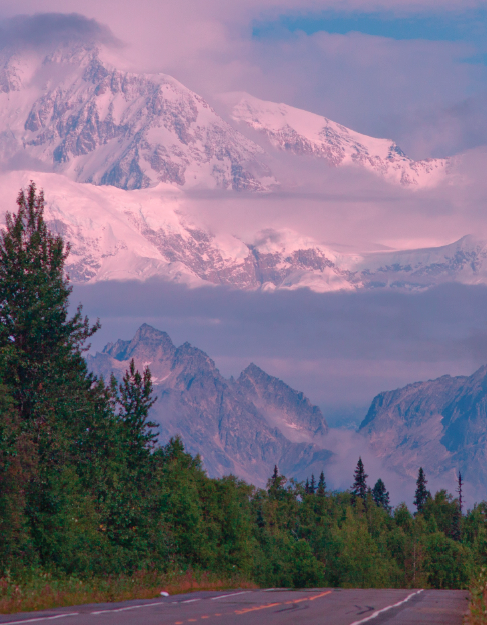 The People
Driving to Alaska affords you the best way to get close to its people. Alaska is a special place, and its residents are special people. Only when you have met them and stayed with them will you know what I mean. Different writers have tried to describe these things for nearly a century now. The two who probably succeeded best are Jack London and Robert Service. Yet you can only get so much from words, regardless of who writes them. Alaska is still the stuff of legends and dreams; you have to experience it to believe it. Only then can you bring these stranger-than-fiction, larger-than-life tales to your unbelieving friends.
The Wilderness
With few exceptions, travelers venture to Alaska to see the wilderness for which this state is so justly famed. They want to touch that wilderness, to breathe its clean air—most claim they can smell the freshness—and to experience this kind of place just one time in their lives. After all, this is as far as we can travel in North America. Our centuries-old westward movement to the frontier has no place left to go. We've finally run out of continent.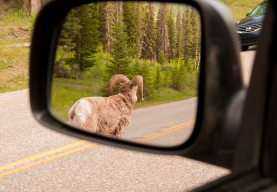 The Firsthand Experience
Essentially there are three ways to get to Alaska: drive, fly, or take a cruise. Cruise ship passengers see a lot of wilderness passing by their windows, but they stay in a pampered, luxurious environment, with few options to actually experience the wilderness. Airliners fly 6 or 7 miles above the wilderness and deposit travelers in cities. Only drivers and their passengers, particularly those camping in either an RV or a tent, get firsthand experience actually living as part of the land. And only people driving to Alaska get a true feeling for the vastness of the American North. Alaska itself is only one part of that vastness. To put Alaska in its proper perspective, one must first cross Canada's seemingly endless horizons.
For detailed information from what car to drive to the best towns to stop in for gas, check out the new edition of Guide to the Alaska Highway by Ron Dalby.