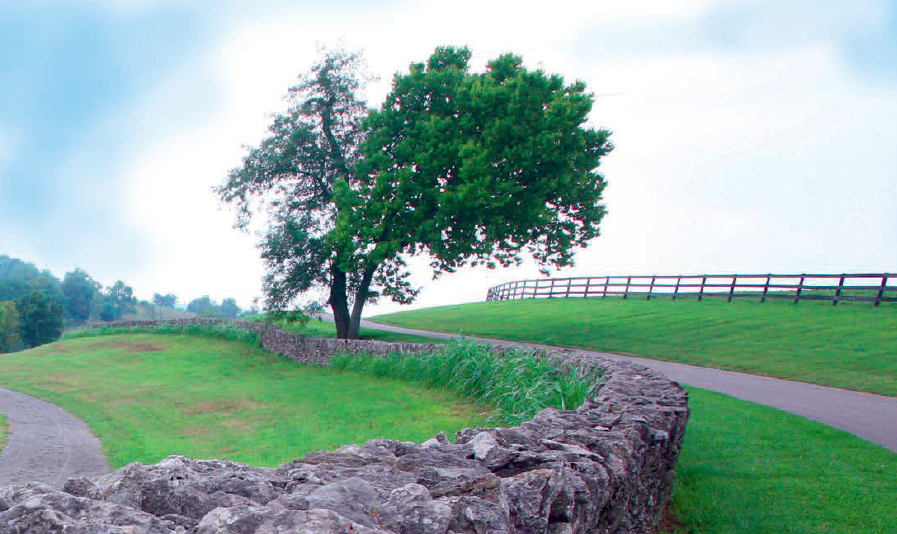 Hiking and Camping Down the Bourbon Trail
Kentucky is a state diverse in its tourism opportunities. From an outdoor perspective, the center of the state has numerous lakes where you can spend day after summer day cooling off from that hot Kentucky sun. Rugged and mountainous eastern Kentucky has its high points, and rock bluffs overlook gorges cut by water and time. It is a land of verdant forests, sandstone arches, and wild rivers. All this spells paradise for lovers of the outdoors.
And Kentucky is even more well known for its Bourbon Trail. In 1999, the Kentucky Distillers' Association formed the Kentucky Bourbon Trail; in 2012, they formed the Kentucky Bourbon Trail Craft Tour; and in 2016, the Trail hit 1 million visitors.
Outdoor enthusiasts tend to be fans of bourbon. It's easy to pack, it doesn't go flat, and it pairs well with smoky campfires. And, according to Carla Harris Carlton in her new book Barrel Strength Bourbon, driving on the scenic trail is half the fun.
You're likely to see sleek thoroughbreds racing across a pasture corralled by white or black plank fences, with a horse barn in the distance that is larger and much grander than the adjacent farmhouse. You might still catch some golden-brown tobacco leaves hanging to dry. You'll cross rivers, streams, and lakes, and drive through cuts where a hillside was blasted to make way for the road, revealing layers upon layers of limestone. Especially in central Kentucky, you'll notice that many roads are lined by stone fences; these were hand-stacked (no mortar!) by Irish immigrants in the 19th century for landowners who wanted to mimic the look of English estates.
Why not make it a full summer adventure and hike, swim, paddle, and camp along the trail? You can soak in the sun and scenery while experiencing (and tasting!) Kentucky's rich bourbon history. Here are some Bourbon Trail trip suggestions courtesy of Barrel Strength Bourbon, Best Tent Camping: Kentucky, and Canoeing and Kayaking: Kentucky.
---
Louisville
Start your Bourbon Trail tour in Louisville, where you can stop at Bullit, Angel's Envy, Jim Beam, and Evan Williams (or all of them!).
After a long day of touring distilleries, head down I-65 to Wax Campground where you will find peace and quiet. Set upon the shores of Nolin Lake, the campground is scenic and full of the sound of waves lapping the shoreline. Many campers will walk onto the riprap from their campsite and access Nolin Lake. There is no formal swimming area at the campground, so most campers head a short distance to Iberia Recreation Area.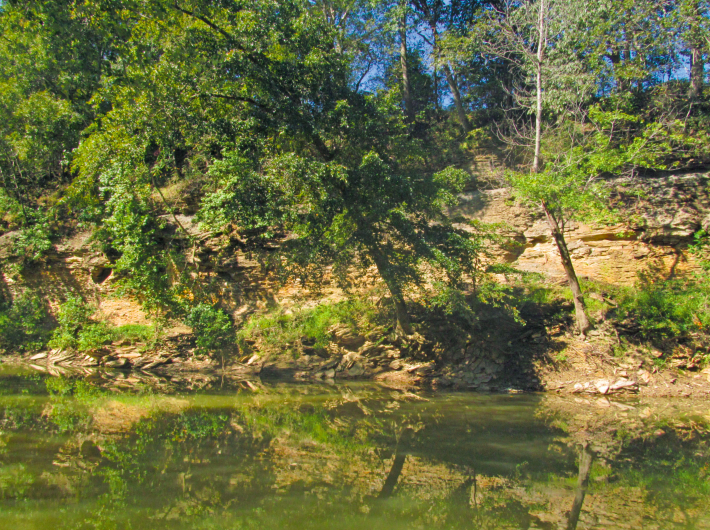 When you leave Louisville and point your car east toward Lexington, be sure to stop in Heaven Hill and Maker's Mark distilleries. And if you like to spend some time in the water in a canoe or kayak, check out the Rolling Fork River, which meanders beside broad fields on one side of the stream and rolling hills (usually grazing land) on the other. Above the mud walls that contain the river, the banks are brushy and tree-lined. Grass and brush islands are common in the stream.
Lexington
You made it to Lexington, where you will likely hit Woodford Reserve, Four Roses, Wild Turkey, and Town Branch.
While adults are the more obvious target market for distillery tours, kids are welcome to come along. Treat them afterward with a stay at Fort Boonesborough State Park Campground in Richmond, Kentucky. Laced with history, this campground is where Daniel Boone initially built his settlement in 1775. The original fort is gone, but you can tour a replica that follows the actual design of the original, built within walking distance of the campground. Militia reenactments, rustic-living skills, and old-time ways are demonstrated year-round, giving you an idea what times were like then. The campground also has a beach, a swimming pool, and various hiking trails.
If you wake up the next morning after touring the distilleries with some liquid courage coursing through your veins, head to Gilbert Creek. But be warned—this is not a creek for beginners. It starts fast and furious and never lets up. Limestone ledges are featured top to bottom. Because of its size and gradient, there are very few eddies. Take advantage of the shuttle to scout wherever you can. Much of the run can be scouted from the road. There are many trees to avoid, and it is likely you will encounter deadfalls. Be ready for play spots at any time—there are numerous surf waves and ledge holes the length of the run.