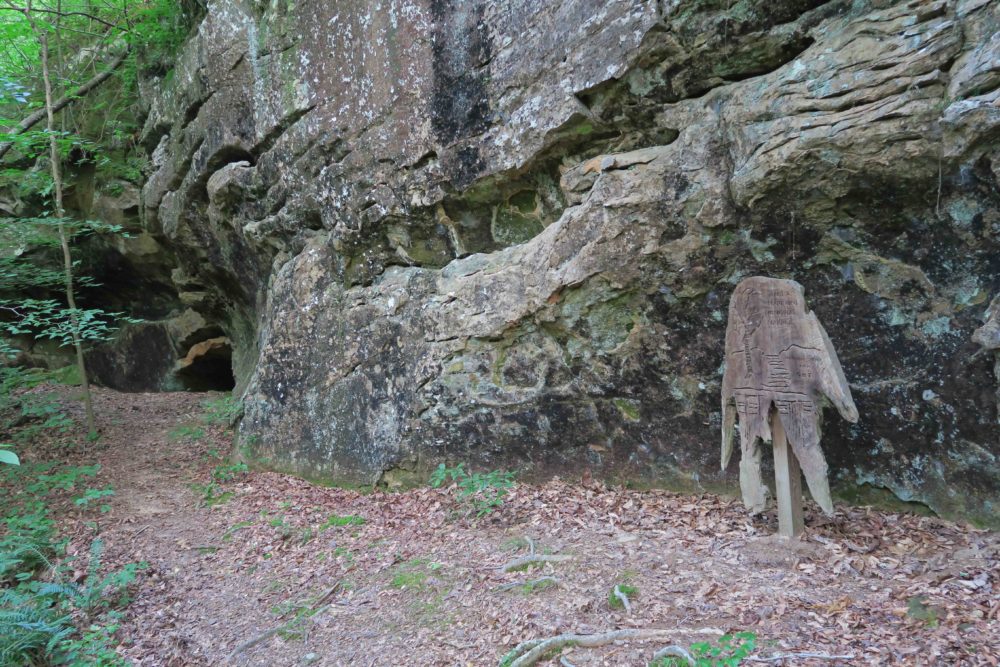 Hiking the Marinoni Scenic Area with Exploring Arkansas
Hiker-dog and I scouted the Marinoni Scenic Area recently in preparation to share with Chuck Dovish of Exploring Arkansas. Chuck's program is aired by Arkansas Educational Television Network. He has done programs since 2005, so finding an area of Arkansas he hasn't covered was a challenge. Reading over his past program listings, though, I realized that one of my favorites wasn't there. I emailed Chuck and learned that he was interested in hearing more about the Marinoni.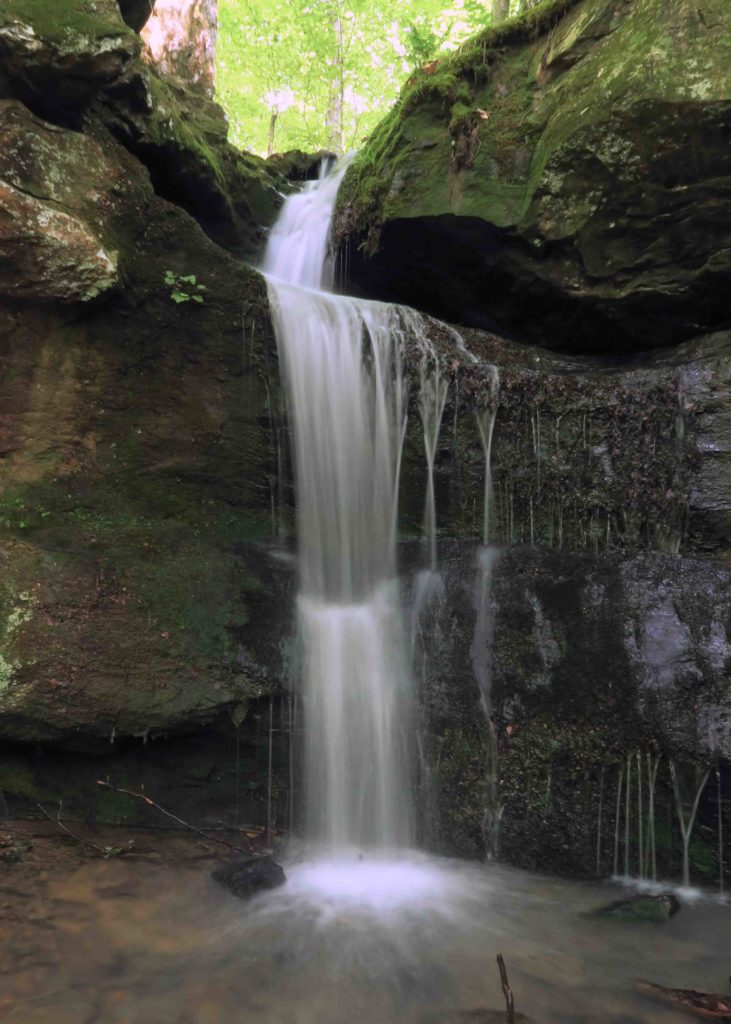 As I hiked this trail in the late afternoon, I tried to imagine points of interest that Chuck would focus on for his viewers. The woods were alive with the sounds of flowing water. Briar Branch and the inlets on each side were flowing nicely. I caught Hiker-dog in a rare pause at the base of one of my favorite bluffs. She was excited to see this area again and explore the ridges above and creek below the trail.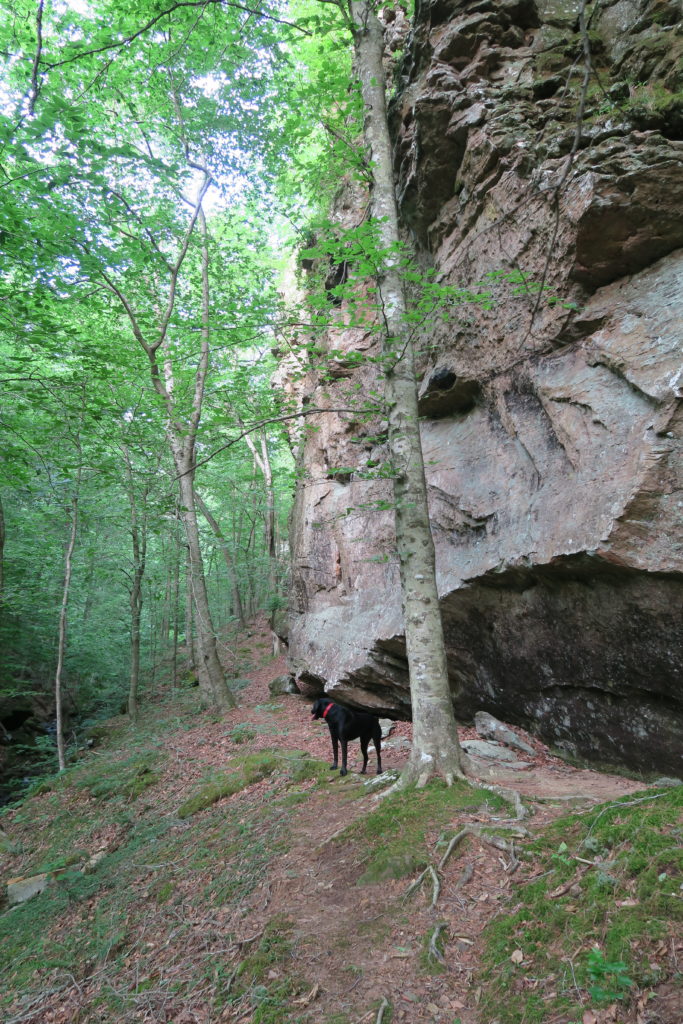 A copperhead was enjoying the warmth next to a tall bluff. I wondered if this snake was alright at first because it was in an awkward pose, almost as if smelling the surroundings. It remained in this position while I took photos and then moved on.
I enjoy seeing snakes in their natural environment, but I will admit that I watched my step a little more carefully after meeting my copperhead friend. I've read that snakes will sometimes "dry bite" to defend themselves against mammals that aren't a food source. Snakes prefer to save their venom for killing things that are good to eat, not dogs or people.
A few days after Hiker-dog and I finished our scouting trip, we met up with Chuck and his videographer at Turner Bend. After purchasing three delicious "almost famous" sandwiches for the trail, we began our trek at the Dawna Robinson Spur Trail and then found ourselves in the middle of the Marinoni Scenic Area.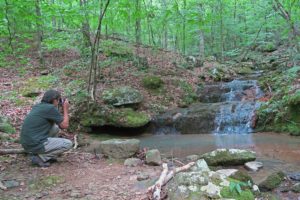 I enjoyed seeing Chuck's response to scenes along the trail. He had done his homework and read about this trail in my guidebook, Five Star Trails: The Ozarks. His enthusiasm for my book was great validation, but it also gave me a chance to brag on the team that helped make it a book I'm proud to share. We stopped along the trail to film scenic features, so our progress along the trail was slow.
As we were filming, a young lady hiked through and exclaimed about the beauty of the area. Chuck struck up a conversation and ended up interviewing this first-time hiker of the Marinoni. Miranda's enthusiasm was contagious and she'll be a great addition to the episode.
Both of these hikes were special treats with the beauty of flowing water, towering bluffs, and the chance to meet great people and a calm copperhead. After the August 2nd broadcast by AETN, Chuck's episode on the Marinoni Scenic Area will be available on YouTube.