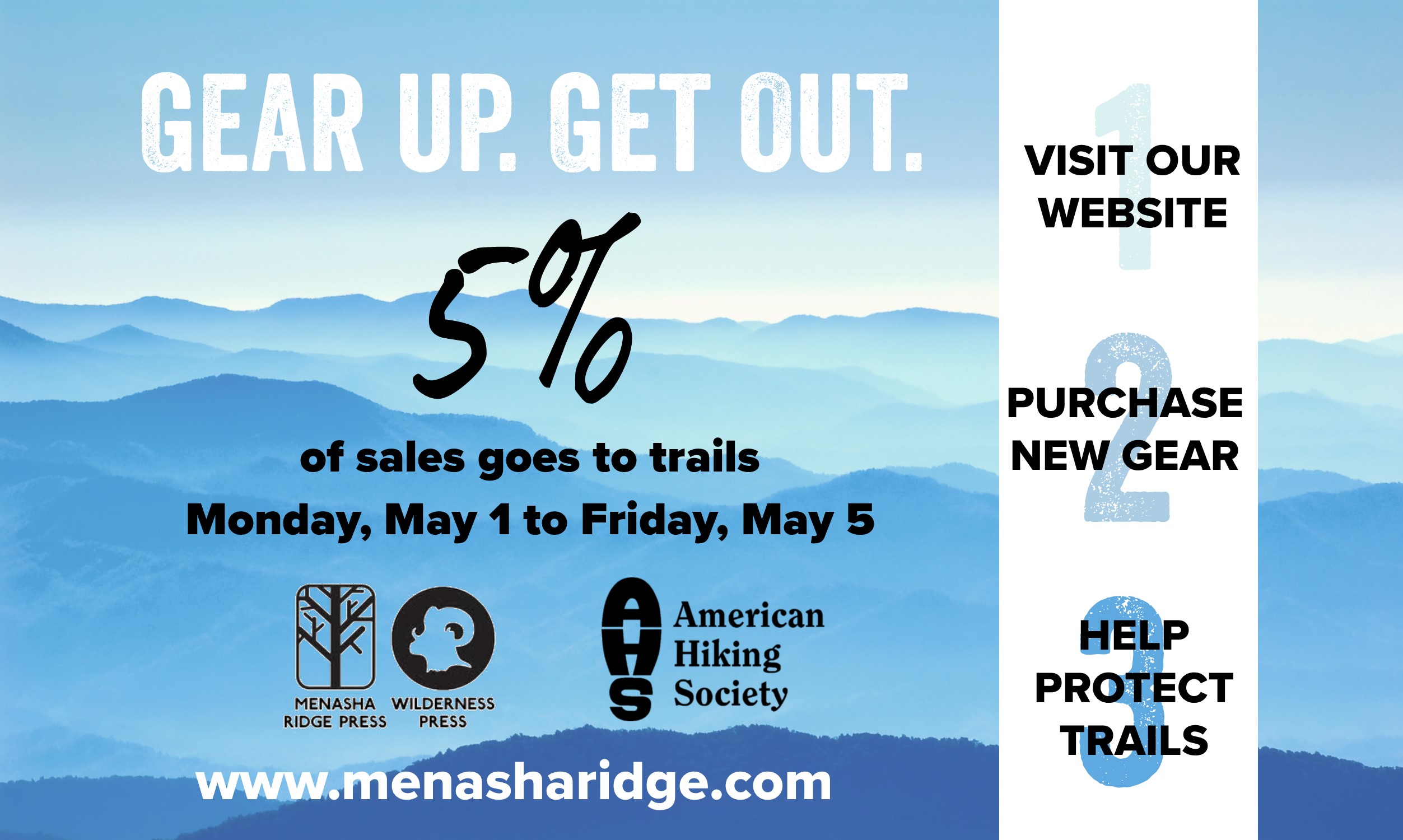 Why You Should Gear Up and Get Out for National Trails Day
Fill up your water bottle and lace up your hiking shoes—National Trails Day is right around the corner!
On June 3rd, American Hiking Society invites people of all ages and abilities to hit the trails at one of the thousands of events hosted throughout the country. As the AHS website describes,
National Trails Day is the only nationally coordinated event designed to unite all muscle-powered trail activities with the goal of connecting more people to trails. Every trail beckons adventure and has a story to share with any person willing to discover it, and American Hiking Society believes these trail experiences can improve the lives of every American.

Each year, on the first Saturday of June, American Hiking Society and the trails community invite Americans of all ages and abilities to find their own adventure and discover their unique story at one of the thousands of events hosted throughout the country.

By coordinating a wide array of trail activities on a single day, National Trails Day attracts new trail users and helps connect existing trail enthusiasts with local clubs and organizations with the hopes of creating trail advocates and stewards. The task to protect and maintain more than 200,000 miles of trails in the U.S. requires a collaborative effort among trail clubs, organizations, government agencies, and most importantly passionate trail advocates and stewards.
Sounds pretty awesome, right? But wait—it gets better! In anticipation of National Trails Day, AHS is running the Gear Up. Get Out. campaign. From May 1—May 5, you can shop for new guidebooks and gear from participating brands and 5% of online sales every day will go to American Hiking Society to protect our trails throughout the country. Because we can't in good faith send you out onto the trails unprepared, now can we?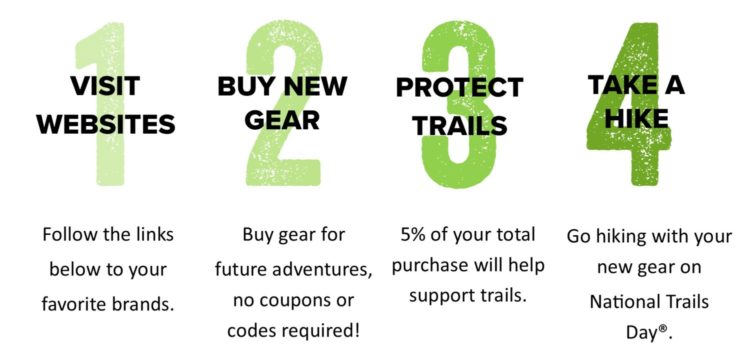 How convenient is this? You can gear up for National Trails Day an entire month in advance. No last-minute scrambling for shoes, no searching gear closets for your pack, no wondering which trails to explore on June 3rd.
You know you want some new gear. Correction—you need that new gear. Because by purchasing that gear, you're supporting AHS. So now you can hike happily on National Trails Day knowing you had a hand in protecting the very trails you're standing on.
See you out there!