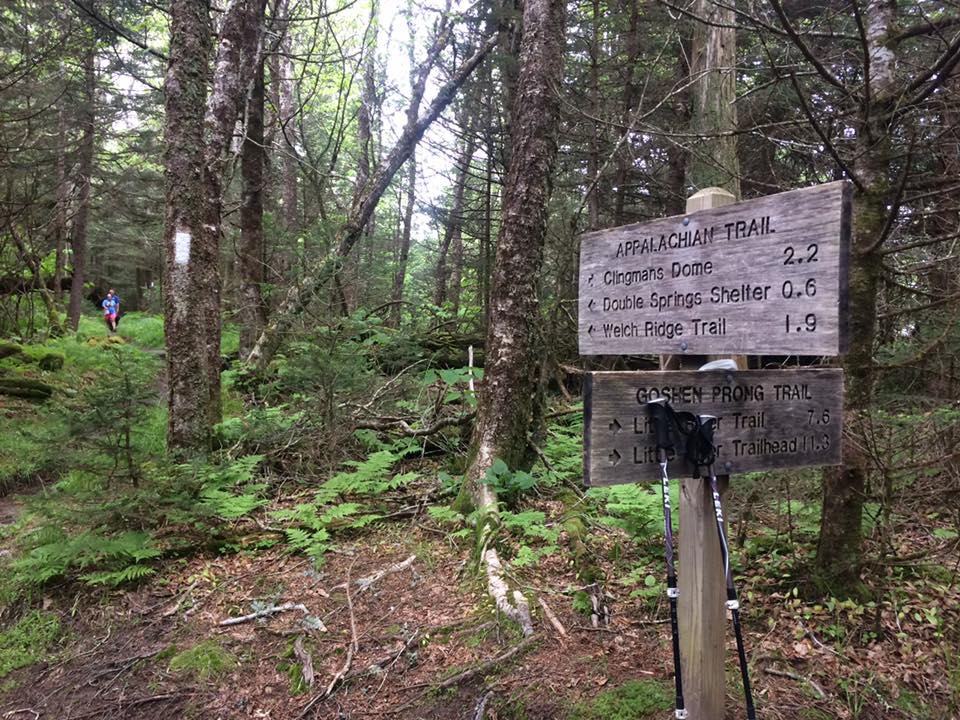 Reflections: Women of the White Blaze
The Women of the White Blaze are yawning as dusk falls around them, their tired bodies begging them to lie down for the night. But something more important than sleep beckons on this night. Their shuttle bus driver mentioned that they might get to see the lightning bugs known as "Blue Ghosts" that tend to move down the mountains like fairies carrying lights down the hillside.
As the time drew near, Butterfly headed down the trail to the water source. She wasn't gone long when she quickly reappeared, saying there was something in the bushes. The women grabbed their trekking poles to bravely ward off the "bear" blocking their route to the Blue Ghosts, but they were greeted instead with snorting and rooting around. Alas, it was a hog.
"We'd gotten so excited about the Blue Ghosts that this hog was really pissing us off, but we'd heard how aggressive they can be and hated to test it. But in the midst of our anger we realized how ridiculous we probably looked with our poles and headlamps, ready to take on the hog!" Fast Feet recalls.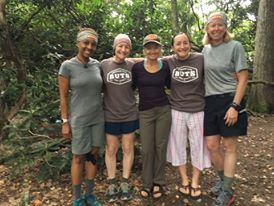 —
Meet Callie "Grasshopper" Cole, Olivia "CoffeeBeans" Affuso, Kathy "Jedi" Morgan, Jessa "Fast Feet" Freeman (twin sister of Grasshopper), and Mary "Butterfly" Adamy. These ladies from Birmingham, Alabama, are section hiking the Appalachian Trail, carving out time from their busy work and family lives to chase that white blaze. All of different ages and backgrounds, they share two commonalities: they belong to the Birmingham Ultra Trail Society (BUTS) and are no strangers to physical and mental challenges that most would shy away from.
—
For the past four weeks, Menasha Ridge Press has followed these women as they have been methodically ticking away at the 2,190 miles of the Appalachian Trail. We've followed their planning, their triumphs, their missteps, their high and low moments. We've sat with them as they debated over the ounces in deodorant and as they looked up at the endless night sky. We've loved walking the trail behind them, living vicariously through their stories. But will they continue all the way to Katahdin?
CoffeeBeans has no doubts. "Yes! The trail gets in your blood. You need it and crave it. I think the drive is primal, but you don't realize how much you NEED nature until you are totally immersed in it. I had read that 'the trail gives you what you need,' and I found that to be true on this trip. I really needed to get more fit for other activities in my life, but I also needed to get away from the craziness happening in our country, and this section hike was my elixir. In the end, I was sad to leave the Appalachian Trail but felt rejuvenated nonetheless. I've been plotting my next section hike ever since."
Butterfly agrees, but she has more realistic ambitions. "Absolutely! I love the Appalachian Trail! I may not ever complete the entire trail, but that's okay. It's all about the journey. There are many other areas of the world that I would love to backpack, so I may not totally focus on the AT. If I was younger, I could 'do it all,' but I only have so many years of enjoying the good health to distance backpack."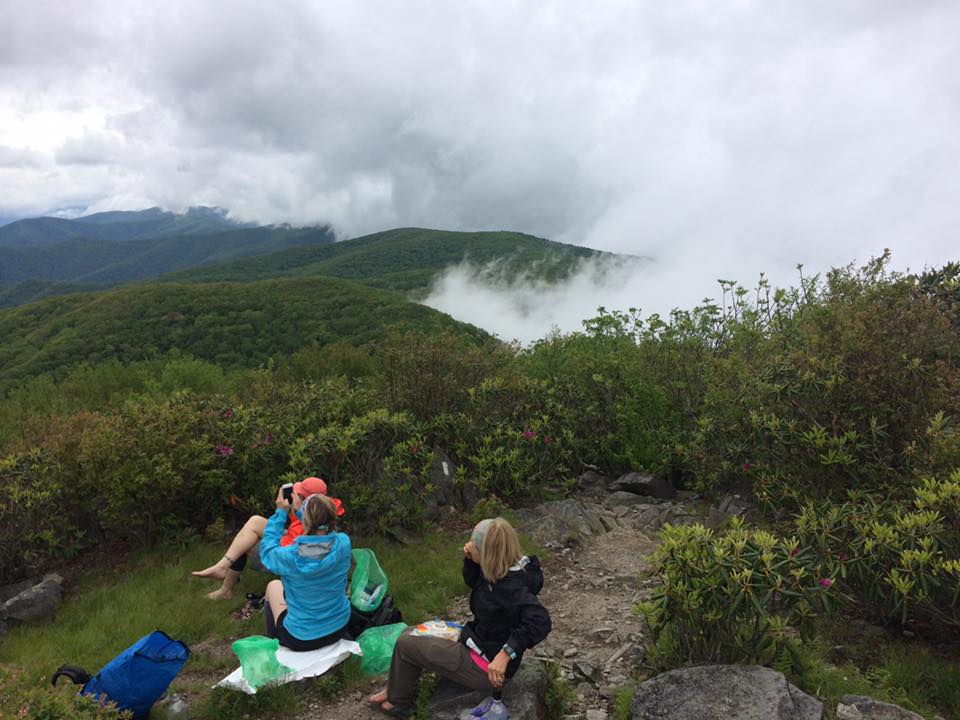 Trail twins Grasshopper and Fast Feet are also on board. "It refreshes my soul and makes me a better mom, wife, sister, and human being," Grasshopper explains. "I need the peace and simplicity that the trail offers. All you have to do is walk all day, eat, drink, and sleep—all while being in the glorious outdoors. You just can't get better than that!"
Fast Feet adds, "The complete and absolute freedom and restoration that I feel afterward can't be beat. It's like a reset button gets pushed, and the peace and calm post-trail is so therapeutic."
—
Has this series convinced you that you need to block off vacation time, fill your pack, and hit the trail with some of your best friends? Or has it at least sparked your interest to try something you never thought would fit into your schedule? If so, we have some tips for you. We asked the ladies for one piece of advice for new section hikers getting ready to start the Appalachian Trail.
CoffeeBeans — Try to find out about reliable water sources along the route you are planning. Most other things you can figure out, but water is essential.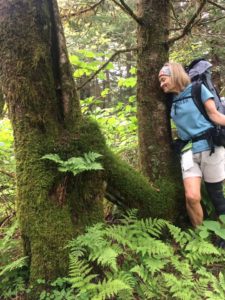 Jedi — Plan! Be prepared, weighing everything. It all adds up! Don't get too focused on mileage, and don't forget where you are, what you are doing, and the people you are with because that's what it is about, not how many miles in a day.
Butterfly — Keep the pack light! Stop and smell the roses! And be prepared for whatever the trail and the weather throw at you.
Grasshopper — Be prepared, but only take what is absolutely necessary. The lighter your load, the better!  We saw way too many people struggling due to not being prepared and carrying way too much weight.
Fast Feet — Do lots and lots of research. I think all of us doing our own research meant that everyone showed up knowledgeable. And take practice hikes with overnights to get used to hiking with heavy packs.
---
We are highlighting the planning, the peaks and valleys, and the adventures these Women of the White Blaze experienced during their first section hike from Georgia to Maine. To stay up-to-date with their blog posts, follow us on Facebook and Twitter, and sign up for the Menasha Ridge Press newsletter.