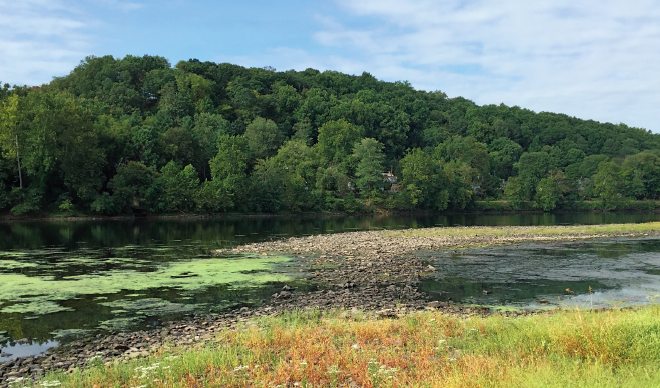 Fantastic Summer Lake Hikes Near Philadelphia
Nature abounds in Philadelphia and its surrounding areas. In fact, the city's founder, William Penn, dubbed it his "greene country towne." And Pennsylvania, which translates to Penn's Woods, was so named because of the area's lush forest. This area was the birthplace of our nation for so many reasons, but one was the proximity to rivers (modes of transportation back then) and natural resources.
And there is no better time than in the hot summer to escape the concrete in Philadelphia and stroll along a river, lakefront, or even cranberry bog. Whether you're looking for a strenuous hike or easy stroll, these recreation areas will quench your thirst for water in the outdoors.
While you can't swim in all the lakes listed below, the state parks also feature swimming pools to cool off in, so you won't miss out on water time.
---
Green Lane Park
3.6 miles, moderate
Green Lane Park in northwestern Montgomery County has oodles of things to do, from fishing and boating to picnicking, and it has trails for equestrians, mountain bikers, and hikers. The park has three lakes within its boundaries, including the 814-acre Green Lane Reservoir, which was created from the damming of the Perkiomen Creek. The county partnered with the water company decades ago to create the reservoir to ensure a reliable water supply for the area.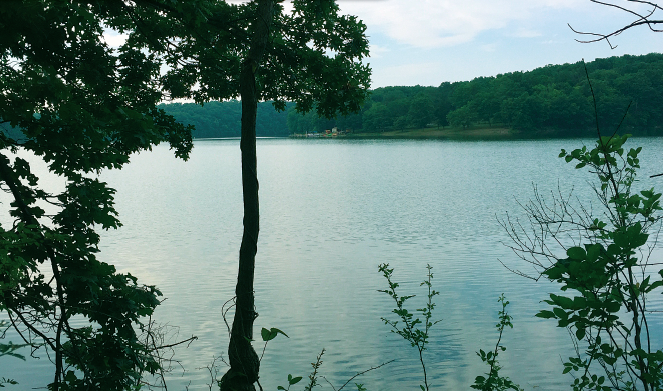 Marsh Creek State Park
3-mile out-and-back, moderate
The highlight of Marsh Creek State Park is obviously the lake. Most park visitors come to boat, sail, or fish. The creek is 535 acres and takes up the bulk of the 1,727-acre park. However, the park also has some really nice hiking trails. This hike in particular features rolling hills and scenic views of the lake. And because many people are out boating, you shouldn't experience too much trail traffic.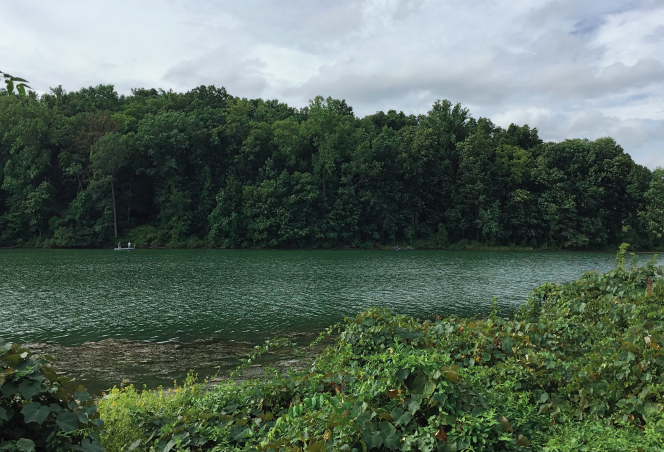 Black Run Preserve
1.2 miles, easy
The Pine Barrens are a unique environment in New Jersey in the Atlantic Coastal Plain. What makes the barrens special is that both the water and the soil have a very low pH, which means that only certain plants and animals can live here. Grasses and low shrubs tend to thrive in the sandy soil and flat land, and there are many wetlands. This hike traverses some old cranberry bogs and is a stunning place to visit. The 1,300-acre preserve has several short hikes throughout.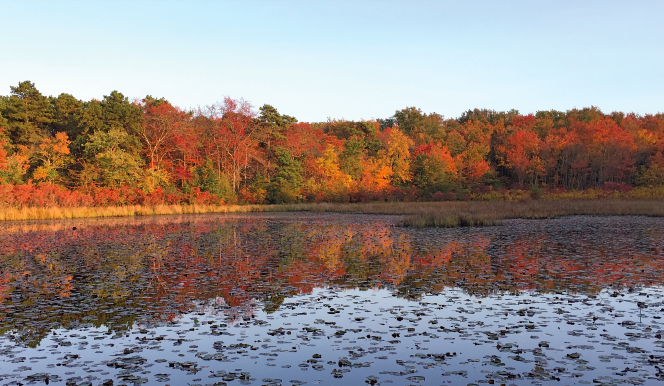 Nockamixon State Park: Quarry Trail
2.8 miles, easy
Nockamixon State Park offers something for everyone. It's definitely worth making your trip here either an all-day outing or a weekend adventure. The focal point of this 5,286-acre state park is beautiful Lake Nockamixon, spanning 1,450 acres itself. Tohickon Creek, Three Mile Run, and Haycock Run all feed the lake, and the park stretches across Bedminster and Haycock townships.
---
For more hikes near the City of Brotherly Love, grab a copy of the new edition of 60 Hikes Within 60 Miles: Philadelphia.