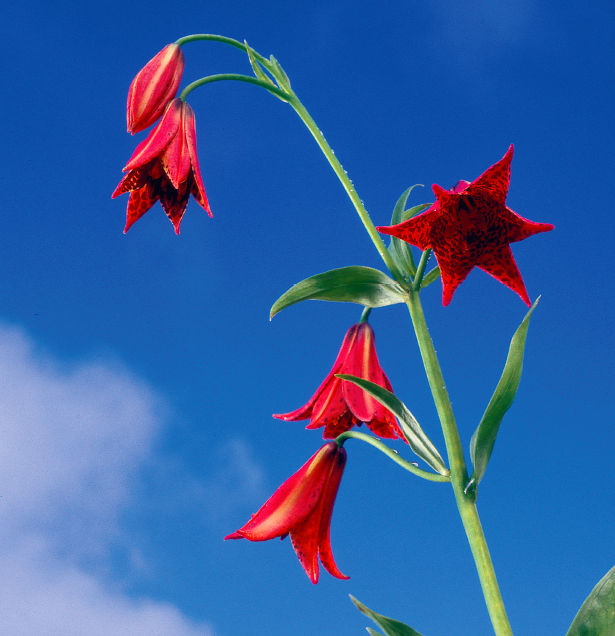 Wildflowers of the Appalachian Trail
"It has been several decades since I first set foot on the Appalachian Trail. As I stepped forth from Springer Mountain, Georgia, on that early spring day, I was ready to revel in the grand scenery of the mountains, the far-off vistas, the roaring waterfalls, the crimson-gold sunsets. I might occasionally stop to taste a wild strawberry or enjoy a particularly beautiful blossom, but I had little interest in the world at my feet and could have counted all the flowers I knew by name on the fingers of my hands.
Yet, as the miles drew me northward, I could not ignore the attractive pink petals of spring beauty flowers delivering the promise of warmer days to come. It seemed everywhere I looked tiny bluets spread out in lengthy carpets along the edges of the trail, mirroring the clarity of the sky above me, while flame azalea reflected the sunsets of which I was so fond. How could I have been so ignorant of such an exquisite element of the Appalachian Trail? How could I have always been questing after the big picture, while overlooking the smaller elements that make up the whole? It was time to learn more about this natural world of which I was becoming a part."
These words from Leonard M. Adkins, author of the updated Wildflowers of the Appalachian Trail, explain how his love for the wildflowers that cover the Appalachian Trail blossomed into a guidebook that is indispensable for any flower enthusiast.
And if flowers aren't your thing, maybe you should give them a second look when you're hiking the white blaze. Unlike scenic panoramas that can disappear in an instant beneath clouds, wildflowers are always in full view as long as you take a moment to stoop down and appreciate them.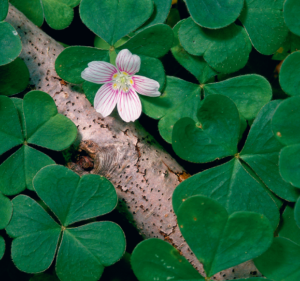 The new edition of Wildflowers of the Appalachian Trail is the go-to resource for anyone interested in the beautiful wildflowers found growing along the 2,190-mile-long Appalachian Trail. Stunning full-page color photos by Joe Cook and Monica Sheppard accompany the detailed descriptions by Leonard Adkins that include bloom seasons, leaves and stem descriptions, geographic ranges of growth, and locations of flowers. Also included for many of the 94 flowers profiled in the book is the fascinating role they have played throughout history and their value in folklore as well as in modern medicine.
Some people will advise you to hike with binoculars so you can enjoy the grandeur of the mountain vistas; you should also bring along a small magnifying glass as well—so you can better appreciate the delicate and intricate features of the flowers.
Whether you are a weekend hiker, a long-distance trekker, a trained naturalist, or a wildflower enthusiast, this is a necessary companion for anyone interested in the flora of the East's longest trail.