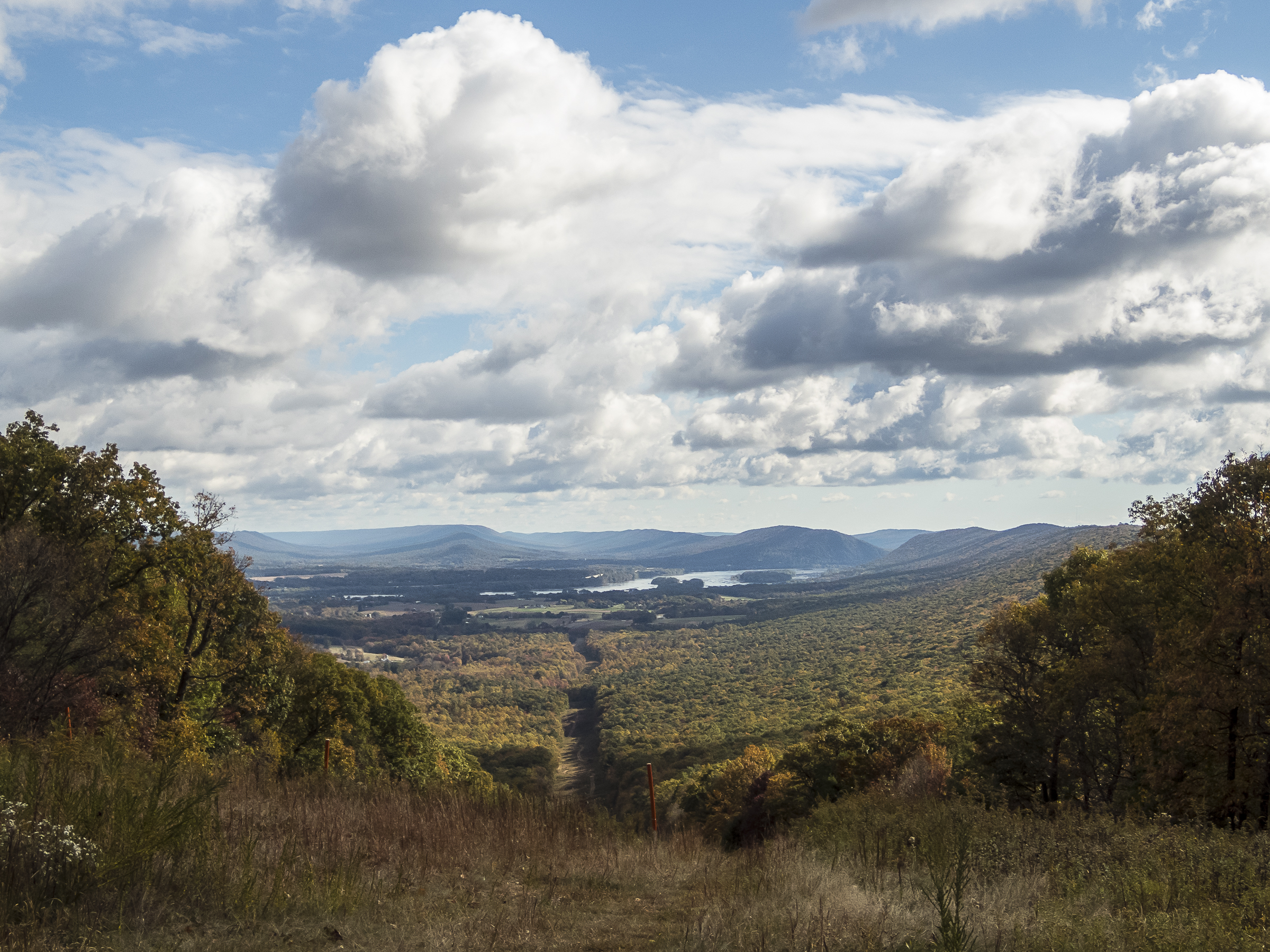 Happy 80th Birthday to the Appalachian Trail!
Posted on
August 23, 2017
It's been a little over a year since I finished working on Best of the Appalachian Trail: Mid-Atlantic. With this year commemorating the Trail's 80th year in existence, I've spent a little time this past week looking through the photographs I took while working on the book and thinking about what stood out most to me during the year I spent writing it. One thing that really stood out to me was the historical aspect of the Trail. There are many instances where the trail passes by places that memorialize some—often little recognized or forgotten—aspects of American History. In West Virginia and Maryland, for instance, many of those were monuments commemorating events and figures from the Civil War era, such as John Brown's Fort in Harper's Ferry or the War Correspondents Memorial at Gathland State Park. In Pennsylvania, the Trail takes in many sites that reflect the nation's industrial history, like the forges found in Boiling Springs and at Pine Grove furnace or the remains of old mining towns like Yellow Springs and Rausch Gap. And in New York, Harriman State Park and Bear Mountain stand as testaments to the nation's growing interest in preservation of the outdoors for recreational and restorative purposes.
This slideshow requires JavaScript.
What most surprised me most, though, were the hikes along the New Jersey section of the Trail.  From the Delaware Water Gap to High Point State Park, the Trail follows the crest of Kittatinny Mountain. I found this section of the Trail especially interesting for the views that can be had from many places along the ridge, both to the north and south. Continuing north from High Point, the trail descends into an especially beautiful section of the Great Valley and passes through meadows and swamp lands that are distinctive along the mid-Atlantic section of the Trail for their scenery and wealth of bird life. Near the state line with New York, the Trail ascends into the Hudson Highlands, which offers again some distinctive scenery in the forms of interesting geology and animal life.
This slideshow requires JavaScript.
And, in spite of the fact that the mid-Atlantic section of the Appalachian Trail passes near some of the most densely populated areas in the country, I never found myself wanting for solitude. It's a busy trail, which is a testament to the variety of beautiful and interesting places it passes through. But it is not so busy that that you won't find ample opportunity for quiet and uninterrupted reflection.
This slideshow requires JavaScript.
So here is a big Happy Birthday to the AT at 80 years, and best wishes for the next 80!
SaveSave