Best Places to See Fall Foliage Near Philly
Posted on
September 18, 2017
We all blinked, summer came and passed, and now fall is knocking at our doors. While beach days may be behind us, the promise of crisp air, fresh apples, and pumpkin everything make fall basically the best season.
If you live in a sprawling city like Philadelphia, it may be slightly harder to note the minute changing of seasons in the beginning. But if you venture just a few miles out, Lori Litchman, author of 60 Hikes Within 60 Miles: Philadelphia, shows us the best hikes for spotting fall foliage.
Upper Trails – Wissahickon Valley Park—The Wissahickon is my favorite place to hike. I love it there. You can't go wrong hiking there. And the fall foliage is amazing anywhere in the park. That being said, the best place to really feel fall in the Wissahickon is at the Thomas Mill Covered Bridge. It's the only remaining covered bridge in a major US city and it's right in our backyard. Park at Bells Mill Road.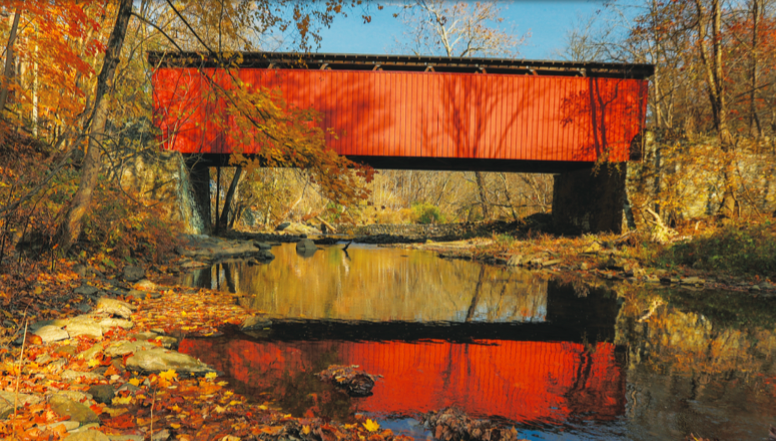 Black Run—This is a short, easy hike in the New Jersey Pine Barrens, but the fall foliage is spectacular. Black Run is a 1,300-acre nature preserve that traverses some old cranberry bogs and is relatively flat. The environment is unique to the Pine Barrens and features sandy soil and pine trees in addition to the deciduous trees with the lovely leaves.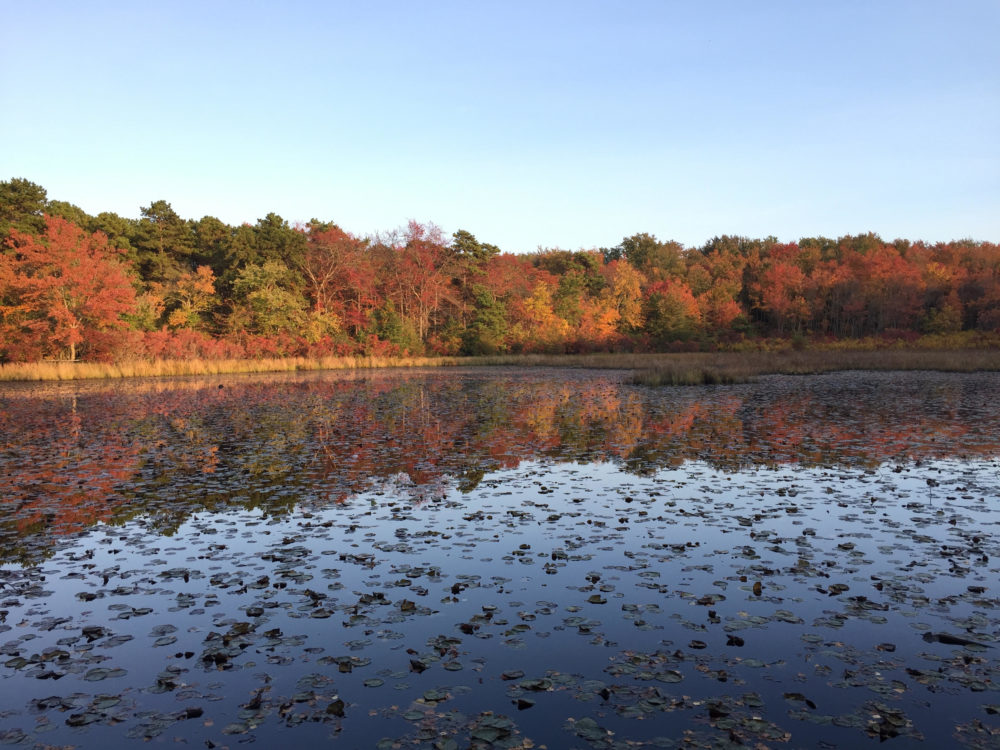 Sourland Mountain—This is a more challenging hike and takes you to the "mountains" of New Jersey. The park gets its name from the rocky soil, that was too "sour" to grow on. And rocky it is. Boulders and rocks line the trail along with lovely forest. This park is a popular spot for rock climbers and sees a fair amount of foot traffic on the weekends. Parking is off of East Mountain Road.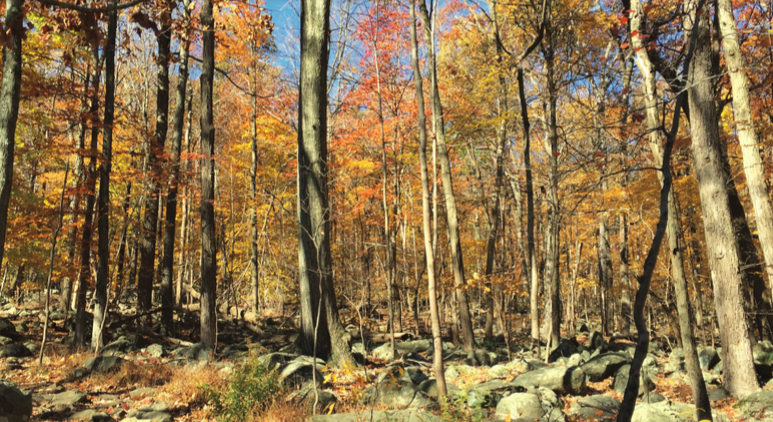 Ridley Creek State Park—This is a busy park any time of year, but especially in the fall. This hike is a bit off the beaten path, because it doesn't set off from the main visitor area. The trail to follow is the Orange Trail and the trailhead is right off of a small parking area off of Gradyville Road. The hike has great forested views of Ridley Creek and is a peaceful retreat.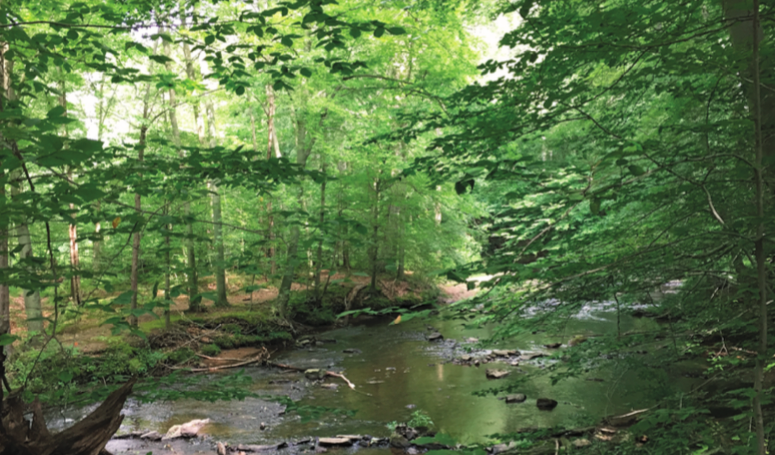 Rocky Run at Wawa Preserve—Philadelphians love their Wawa. But did you know that there is a Wawa Nature Preserve? The 98-acre preserve has a lovely view of the Rocky Run Creek and beautiful colors in the fall. The area used to be home to Wawa's cows and dairy operations. The preserve has 4 miles of trails, but connects to other trails outside of the preserve.