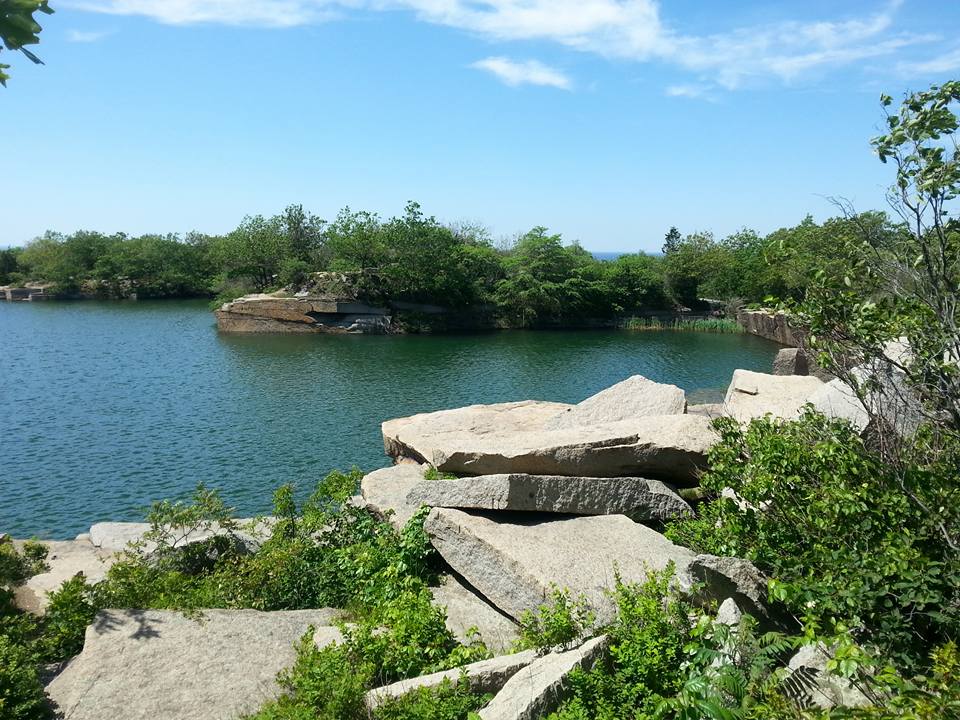 60 Hikes Within 60 Miles of Boston: Still Hiking
Posted on
October 5, 2017
Something peculiar happens when you're playing—I mean, hurriedly hiking—and finishing a guidebook before the first snow falls in Massachusetts. You write the notes, take the photos, and post them online, but forget to pair your memories with your photos in the form of a blog post for your favorite publisher. But never fear, fans! I am well underway with the second half of the hikes for 60 Hikes Within 60 Miles: Boston. Here are some long overdue updates on the hikes.
#31 Halibut Point State Park
Joined by my intrepid hiking companions Devin and Ashley, we set out for Cape Ann on a gorgeous early summer day. Halibut Point State Park is on the extreme oceanfront of Cape Ann.
Halibut Point State Park is the old site of a granite quarry perched right on the rough and rocky Atlantic coastline. Trails wind around the quarry and throughout the surrounding fields. This is a spectacular hike for younger kids and families, as it isn't too strenuous. And kids of all ages love sitting on the rocks by the ocean, dipping their feet in the water, and exploring all the nooks and crannies in the rocks.
After the hike, we stepped into a little seafood shack and had the first lobsters of the season. We also took a brief—very brief—dip in the still-frigid waters of Folly Cove. It was cool being back there, as I used to go scuba diving there a lot when I was younger.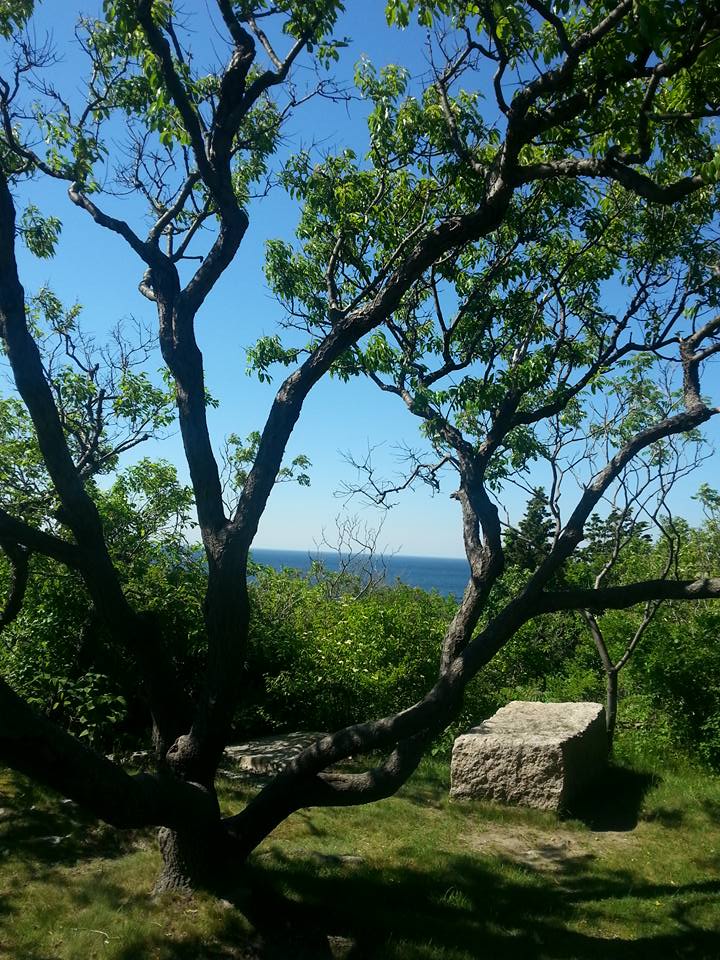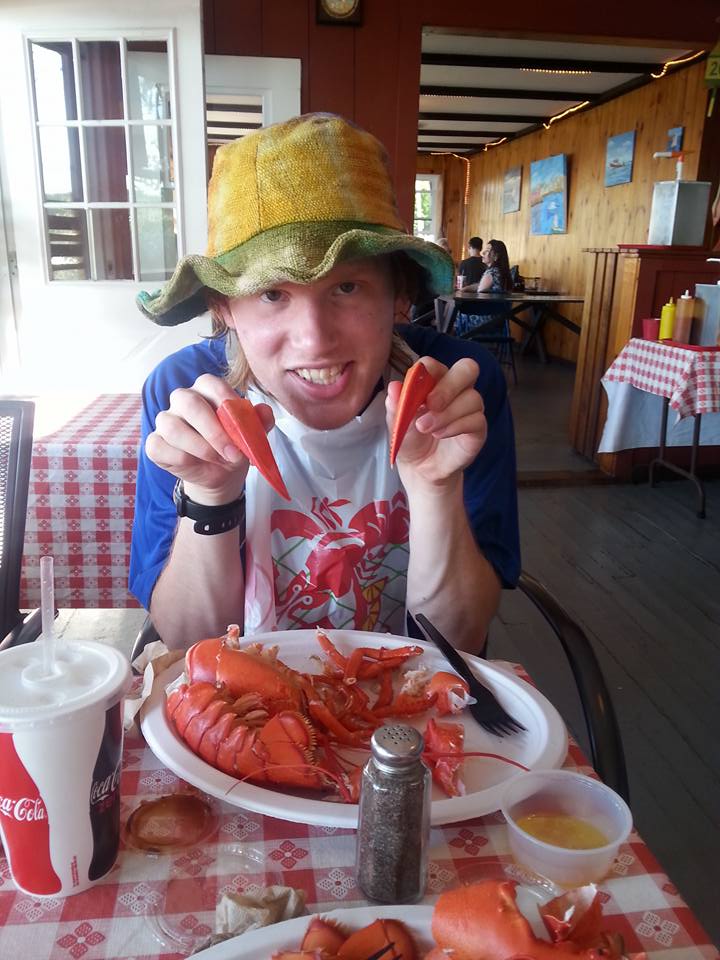 #32 In Thoreau's Footsteps (Oxbow Meadows/Farrar Pond/Mount Misery)
While revising the hikes for 60 Hikes Within 60 Miles: Boston, I made the hike titles a bit more straightforward—usually just listing the state forest or state park where the hike is based. This one spanned across several smaller conservation areas and was indeed the area where Henry David Thoreau once wandered the woods, so this title endures.
This hike has a little bit of everything. You start by circumnavigating this wild meadow. Then the trail dives into the woods, rising and falling along a ridgeline. You feel as if you're deep in the woods, but when I was hiking through there, I could still hear some guy mowing his lawn. Then you come out of the woods along the shores of Farrar Pond. Continuing on, you enter the Mount Misery conservation area.
One odd aspect of this hike is it also traverses a couple of easements. At one point, you are truly walking down someone's driveway. Later on, you follow the corner of a meadow set between a couple of fairly large homes. Please be respectful and stay on the trail.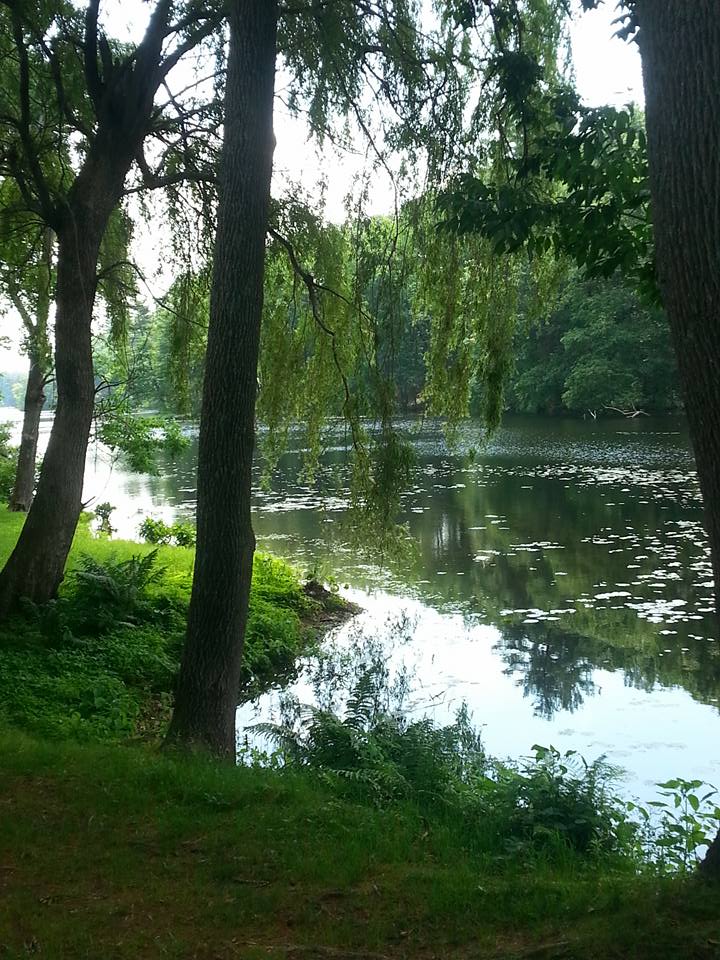 #33 Beaver Brook Reservation
This is the only hike in the book that is actually in New Hampshire, although it is not technically farthest from downtown Boston. (That honor belongs to Mount Wachusett.) There are two major areas at the Beaver Brook Reservation, north and south of Route 130 in Hollis, New Hampshire. This hike winds through the northern tract.
You work your way around this dramatically scenic pond and swamp area. It's a beautiful hike, but it can be quite buggy, so be ready for that. Later in the hike, you're deeper in the woods heading up to the north, then looping around to return. The Beaver Brook Reservation is quite a large area, and this hike only covers the northern portion. I can always tell how much I am enjoying a hike by how many notes and pictures I take. I had a ton of notes and pictures from this one! Well, that, and the obvious fact that a hike is always better when I am joined by the one and only Devin Low.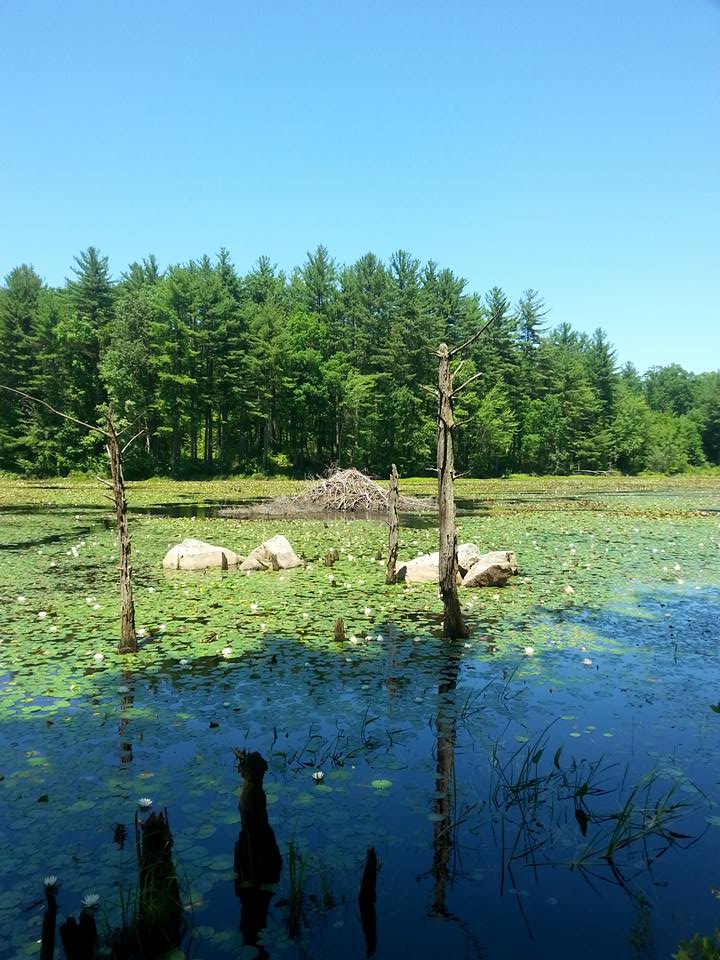 #34 Centennial Park
One thing I have always loved about the Boston area is these smaller chunks of woods stuck in what otherwise appears to be an endless suburban landscape. Centennial Park in Wellesley is one such semi-hidden gem.
Centennial Park is certainly not huge, but this hike takes you through a nice, lengthy chunk of forest where you will feel as if you're deeper in the woods than you actually are. There's also a nice spot to stop and enjoy the view down a sweeping hillside. And there's a bench perched there if you want to sit for a bit and watch the meadow.
This is right in Wellesley, so you will most likely have company when you're walking the woods of Centennial Park. This park is quite popular with dog walkers and trail runners.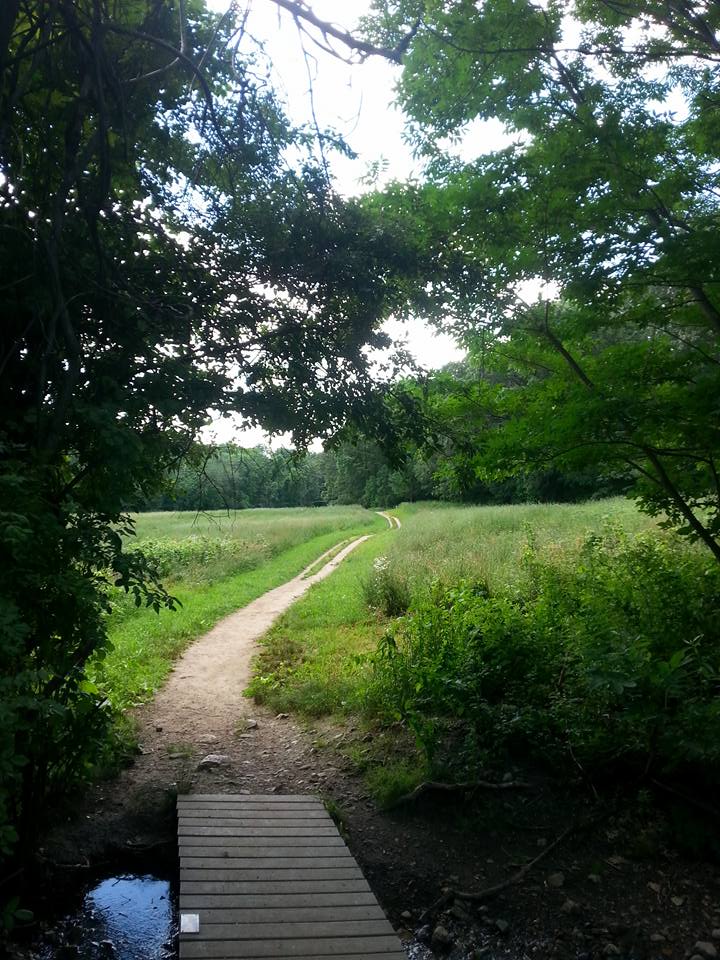 #35 Middlesex Fells—Skyline Trail
Most of the hikes in 60 Hikes Within 60 Miles: Boston are fairly mellow. Some are more of a walk in the woods, which is certainly fine. There are a couple, however, that are legitimate long, grueling hikes. This is one. Naturally, the day Devin and I hiked the Skyline Trail in Middlesex Fells, it was blazing hot. Thankfully, we had both brought plenty of water and lunch.
This Skyline Trail is not to be confused with the other Skyline Trail in the Blue Hills Reservation. Yes, there are two. And yes, both will let you know you've done something. The Middlesex Fells trail is one large loop taking you through most of this large reservation. The Blue Hills trail is a point-to-point across the vast reservation.
This is a true hiking trail. The Middlesex Fells has a lot of wider, double-track fire road types of trails. It also has a lot of up and down, twisty, winding hiking trails. This is all the latter. There isn't a lot of total elevation gain, but you'll be up and down over these small drumlins all day. Make sure you're prepared with good solid hiking boots and plenty of water and food. The Middlesex Fells is quite popular with mountain bikers and dog walkers. In fact, Devin and I counted 27 dogs the day we hiked there.