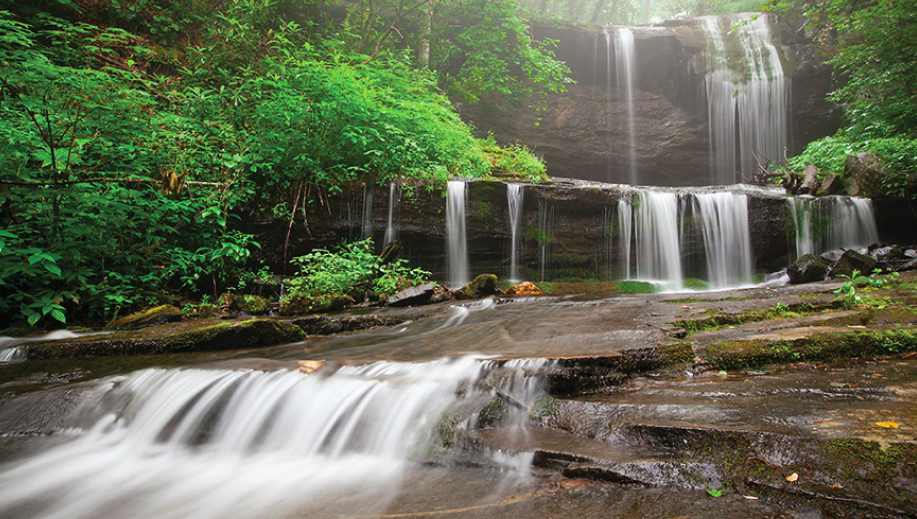 Five North Carolina Towns Just as Cool as Asheville
Posted on
October 28, 2017
Asheville is, no-doubt, an adventure lover's landing pad. Bisected by the Blue Ridge Parkway and French Broad River, this town has easy access adventure, restaurants for days, and more beer per square inch than the Hofbrauhaus during Oktoberfest. But maybe, just maybe, you're a tiny bit tired of fighting for parking, drum circles, and restaurant waits longer than your last hike. If so, check out these five North Carolina cities that are as cool as Asheville and definitely worth a trip. And don't worry—the drum circles will still be there when you go back.
Bryson City
Why it's as cool: Because, admit it: You still love a good train whistle alongside your adventure.
A mix of old-time Appalachian charm, outdoor fun, and hipster-crunch, Bryson City has all the adventure you can shake a hiking stick at. The Smoky Mountains snuggle up to the city, the Nantahala River is a short drive away and, if you camp at the Tsali Recreation Area, you can get from tent to trail in two minutes for miles of singletrack mountain biking. In town, you'll find everything you need: two breweries, two bike shops, an outdoor store, good eats and awesome atmosphere at The Bistro at Everett Hotel, and (gasp) easy street parking. And for the six-year-old in you, the Great Smoky Mountain Railroad now has a steam engine, so you can "whoo-whoo" until your heart's content.
Wilmington/Carolina Beach
Why it's as cool: History, hiking, hermits and El Hefe.
Wilmington's historic downtown sits along the Cape Fear River, is easily accessible by bike, and is home to the USS Carolina, where you can get your history fix with a tour of the battleship. At the nearby Fort Fischer Recreation Area, take a short hike along a sandy spit to an old WWII bunker, once inhabited by Robert E. Harrill, the hermit of Carolina Beach. (We know. We had you at 1. bunker and 2. hermit.) While you're there, take a paddle to Zeke's Island to play Robinson Crusoe, then roll over to Blue Clay Mountain Bike Park for some fun, twisty singletrack. You can toast to your adventures at Front Street Brewery where, if you're lucky, the El Hefe will be the $1.50 pint of the day.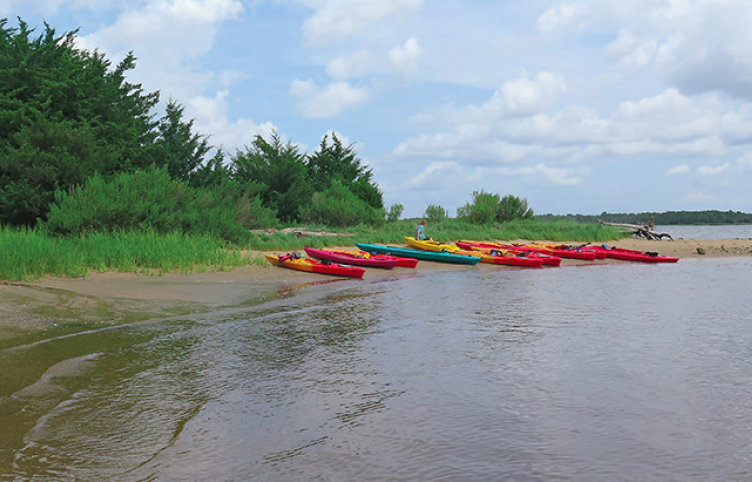 Brevard
Why it's as cool: Hardcore adventures in a laid-back town.
On the doorstep of the Pisgah National Forest, Brevard has that vacation-mountain-town-vibe, but without all the vacation-mountain-town hassles. It has a vibrant downtown with lots of parking and no one will judge you if your dreads aren't dread-y enough. It's a quick trip from town to hike or bike in Pisgah's steep, lush hills, which are bursting with waterfalls. Thirsty for paddling? The headwaters of the French Broad (yes, the same French Broad that meanders through Asheville) are just west of town, offering excellent class I-II paddling. Thirsty for something else? Oskar Blues has its east coast brewing operation just southeast of town, and the Brevard Brewing Company keeps it real with old-world style ales and lagers right in the heart of downtown.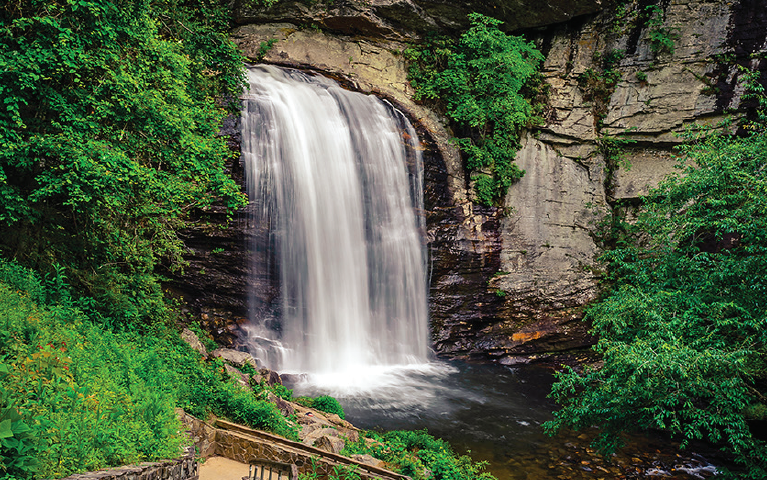 New Bern
Why it's as cool: Road rides that will test even mountain-strong legs and bears that don't bite.
Tucked between the Croatan National Forest and the banks of the Neuse River, New Bern embraces its Swiss heritage in a campy, yet surprisingly tasteful style. Don't be too cool to snap a selfie with one of the intricately carved wooden bears around town. Rent a paddleboard at Standup Outfitters to get your SUP on and explore the Trent River. Stop by AtOmic Cycles for one of their epic group rides through rolling and scenic coastal roads or explore the ecological diversity of the Neusiock Trail in the Croatan National Forest. (Best hiking on the coast.) Post-adventure, rehydrate at Brewery 99 and grab a wood-fired pizza with a mountain of toppings at the family-run Savage's.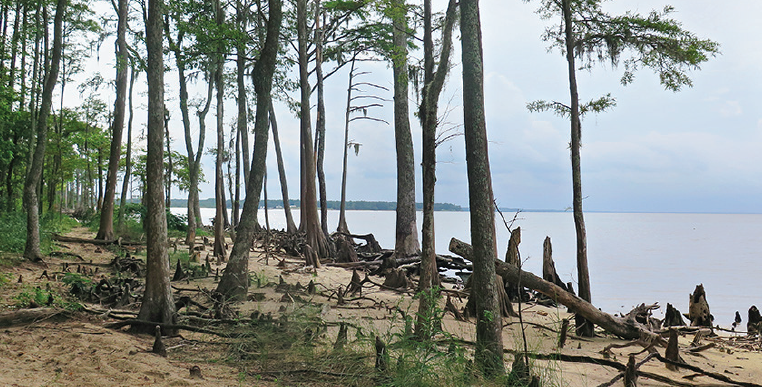 Raleigh
Why it's as cool: Because they're actually really happy you're there.
Unlike some outdoor meccas that make you promise to hand over your firstborn homebrew in exchange for beta, Raleigh's outdoor enthusiasts will provide hand-drawn maps, offer to meet you at the trailhead, and open up their homes so you can shower post-adventure, even though they just met you. (We're not making that last part up.) From the smooth and swoopy bike trails of Lake Crabtree County Park to the oh-shit-bar-grabbing riding at the New Light Trails to the classic singletrack of the Beaverdam State Recreation Area, you can ride until your legs fall off. Thank God for arms, though, because then you can paddle down the upper Neuse River. Whatever shape your appendages are in at the end of the day, hit up Crank Arm Brewing.  It gets busy, but not fight-for-a-pint crowded, so bottom's up, North Carolina adventurer!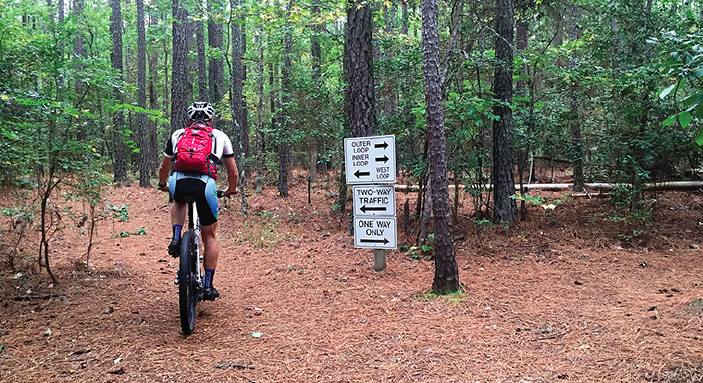 If you're already mentally packing your car and pointing it toward North Carolina, bring a copy of the new North Carolina Adventure Weekends by Jessie Johnson and Matt Schneider with you!