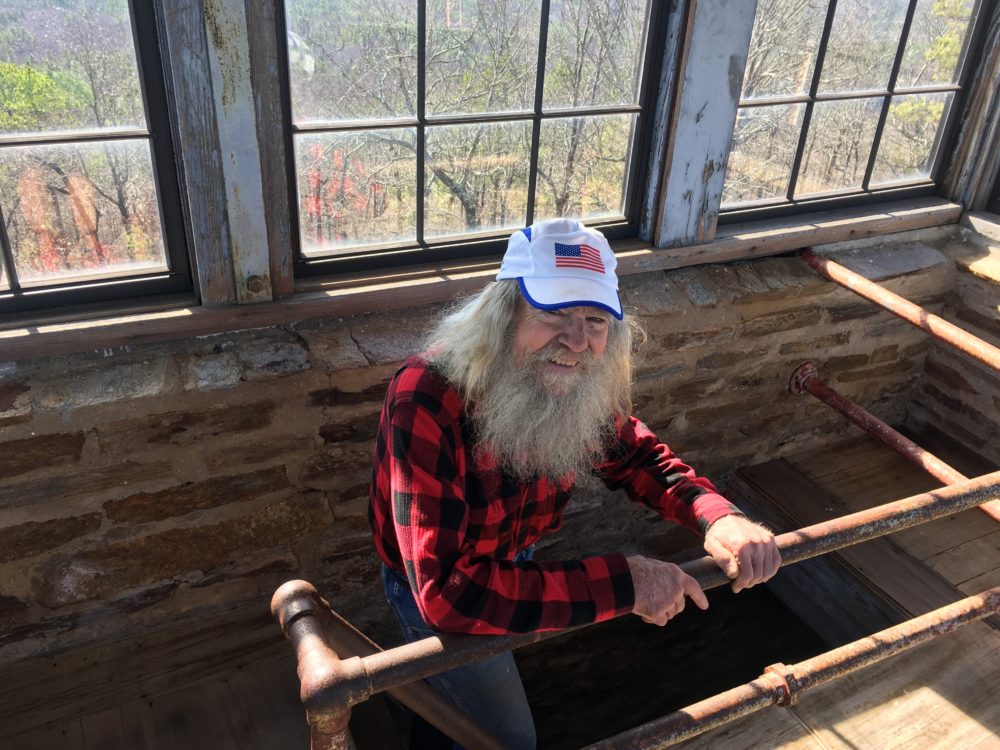 Come and Meet the Legendary Nimblewill Nomad
Posted on
November 10, 2017
Loyal Menasha Ridge Press followers may recognize the familiar face of Nimblewill Nomad, a beloved author and accomplished thru-hiker. We have sung the praises of Nomad quite a few times, sharing lessons he has passed along and avidly following his yearly odysseys.
And we're not the only ones who adore Nomad. Jim Warnock, another all-star author (Five-Star Trails: The Ozarks) struck up a close friendship the first time they met. Jim shared the following post and great news on his own blog, OzarkMountainHiker, in honor of Nomad's 79th (!!) birthday.
---
Nimblewill Nomad is currently somewhere on the western side of the United States completing Odyssey 2017: Historic Route 66 from Chicago, Illinois to Santa Monica, California. His walk began in July and will end in late November, covering 2,451 miles.
Nimblewill is kindhearted, a gentleman, and a powerful long-distance backpacker! After retirement, he began walking, and he hasn't stopped. A few years ago, he did the "Triple O" the Ouachita Trail, Ozark Highlands Trail, and Ozark Trail in Missouri. He walked from the end of one trail to the beginning of the next. His book, Ten Million Steps, tells the story of his walk from the Florida Keys to Quebec, Canada.
Nimblewill is scheduled to speak at the December 10 meeting of the Ozark Highlands Trail Association, beginning at 6 p.m. He'll share his Route 66 Trek and probably throw a poem or two in for good measure. His book, Ten Million Steps, will be available for purchase and signing.
You'll not want to miss this!
Ozark Highlands Trail Association December 10 meeting
Where? 2536 N. McConnell Rd!  To get there from I-540 take Exit 66 south on AR 112 (Garland Ave), turn west at Drake Street stop light to reach McConnell Rd, turn south to Washington County Extension Service near the fair grounds. 36.098 latitude 94.180 longitude for GPS users.