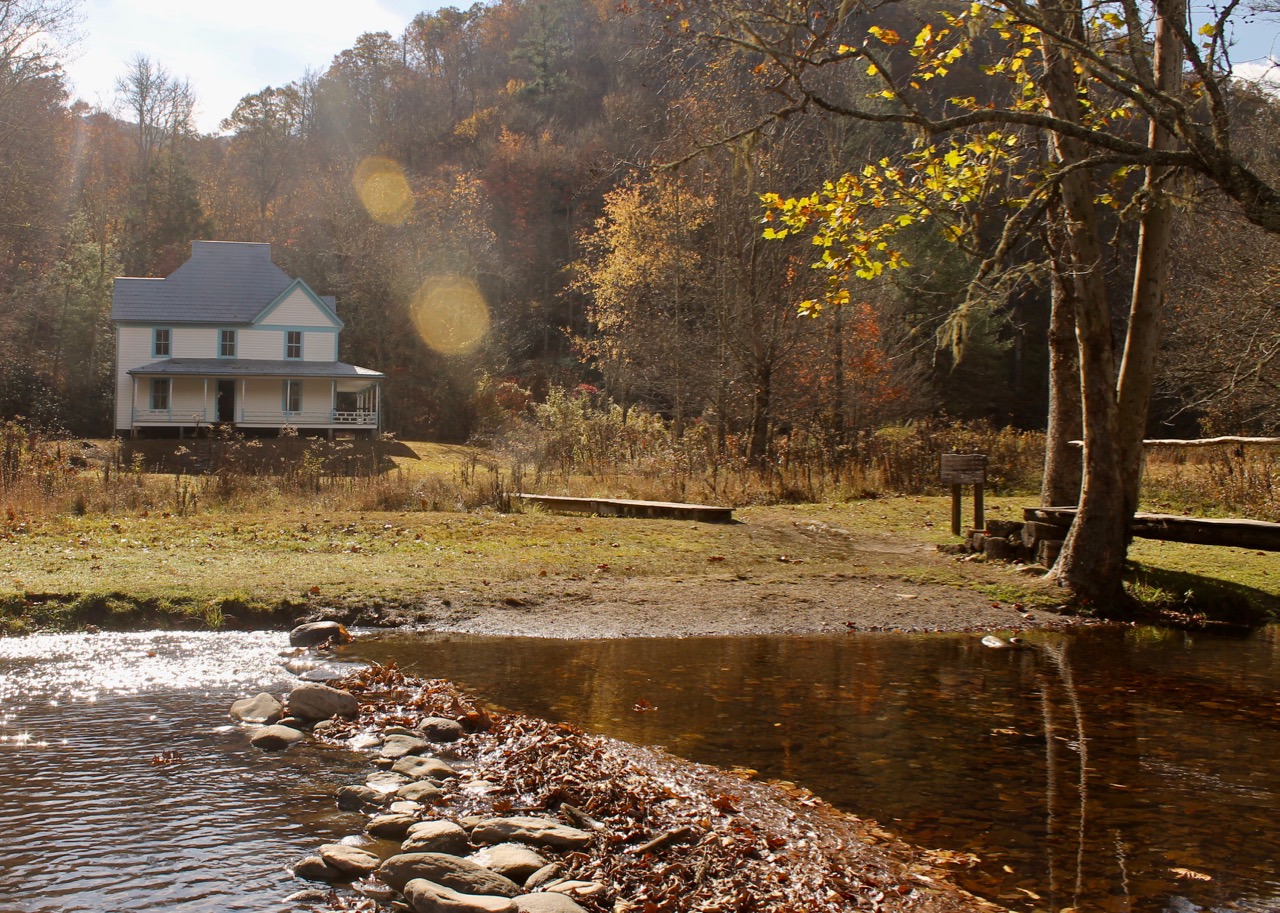 North Carolina Outdoor Adventures for Your Indoors-Loving Family
Posted on
November 17, 2017
There's a small but growing movement that's encouraging us to get outside and play on that day formerly-and-kinda-still-known-as-Black-Friday. As outdoor-lovers, we're all about it. And if you live in North Carolina, where the state might not even claim you if you choose to #optinside on Black Friday, we bet you are, too.
But, in case you missed the Hallmark memo, holiday time is family time, and your family might give the great outdoors a big "meh." Maybe shopping with the masses gives them the kind of adrenaline rush you get from summiting a mountain or bombing downhill on two wheels.
What to do? Compromise, our friends. Here's our top six outdoorsy-ish things to do for North Carolina families who don't love the outdoors. Maybe these adventures aren't Strava-worthy, but you'll get to breathe fresh air and explore the natural world with your loved ones. Plus, they're better than the mall.
Western North Carolina
Holmes Educational State Forest – Hendersonville
Because: talking trees. This former CCC-built nursery now serves as an outdoor classroom that offers a gentle, but satisfying forest experience. Stop by the nature center before embarking on the short trails where, okay, the TREES don't actually talk (sorry), but there are awesome recordings that make you feel like they're speaking to you. Yes, you.
Cataloochee Valley – Great Smoky Mountains National Park
Tucked into the quiet southeastern corner of the Great Smoky Mountains National Park, surrounded by steep ridges and old-growth forest, the Cataloochee Valley was once home to over a thousand settlers. The settlers are long gone and today's residents include a large elk herd, often found grazing in the fields. You can visit the settlers' schools, churches, homes, and barns by car or on foot, depending on your family's level of locomotion.
Central North Carolina
U.S. National Whitewater Center – Charlotte
The U.S. National Whitewater Center is kind of like the Disney World of the outdoors. The manmade whitewater river won't be running, but there's 30 miles of hiking and biking trails, numerous climbing, obstacle and aerial course options, and the Pump House Biergarten for family members who think dining al fresco is adventure enough.
Horne Creek Living Historical Farm – Pinnacle
Does your family think camping is roughing it? Introduce them to farm life in the early 20th century. Visit this North Carolina Historical Site and check out the original farmhouse, restored and furnished as it might have been more than a hundred years ago. You'll also find several farm buildings, a visitor center and gift shop, and short trails on the property, so you can sneak in some hiking while you're there.
Eastern North Carolina
Fort Fisher State Recreation Area and Historic Site – Kure Beach
Call it a stroll on the beach rather than a hike and talk the family into taking the 2.2-mile round trip walk on the Hermit Trail, passing scenic dunes, marsh, and boardwalks along the way. For the truly outdoors-adverse, there's a visitor center with tons of Civil War history and, for those who prefer their wildlife contained, an aquarium.
North Carolina History Center at Tryon Palace – New Bern
This outdoorsy-ish destination is mostly indoors, but it's inside time well spent. Our favorite part is the Regional History Museum. Here, you'll explore a "forest," where North Carolina history and ecology intersect. Even nature skeptics will enjoy the surrounding gardens and the kids will love the 19th century village in the Pepsi Family Center. The Neuse and Trent Rivers converge in downtown New Bern and there's a great park for a Thanksgiving-leftover lunch.
---
After you convince your family that the outdoors isn't so bad after all, you can give them a copy of the new North Carolina Adventure Weekends by Jessie Johnson and Matt Schneider for the holidays!