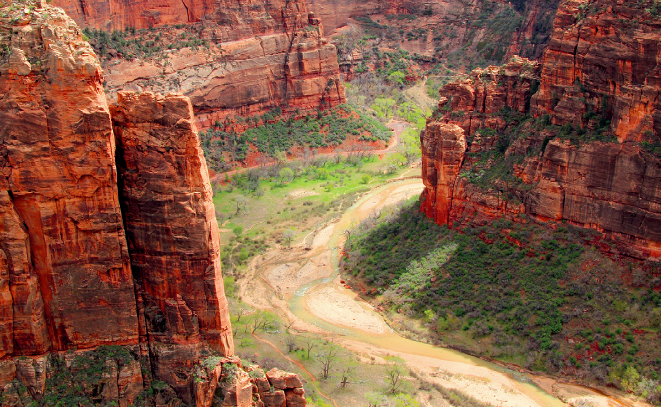 Why You Need to Camp in Utah this Winter
Posted on
November 14, 2017
Winter camping. The idea conjures up images of frozen toes and sagging, snowy tents.
But don't let that deter you from what can be the most memorable camps of your life. Perfect hiking temps, bright stars, and zero bugs are just a few reasons to escape four walls in winter.
In southern Utah, it's one of the best times to get out and see areas that can be scorching hot or teeming with tourists. Make no mistake—even in the desert, it gets cold. When the sun goes down, the clear skies darken as the day's heat dissipates. Temps below freezing are possible, and with the extra hours sans sunlight, you'd best be prepared in your tent.
Check out these campgrounds in southern Utah that are open year-round and perfect for winter camping and come highly recommended from Utah camping expert Jeffrey Steadman, author of Best Tent Camping: Utah.
Snow Canyon State Park
Despite its name, it snow is somewhat rare in Snow Canyon State Park. Named for early Mormon settlers Lorenzo and Erastus Snow, it sits on 7,400 acres of red rock canyon. You can hike along ancient lava flows, do some rock climbing, or take one of the many trails around the park. The Johnson Canyon Trail is closed from March until September, so winter is a great time to access the trail and sheltered canyon and arch on this route.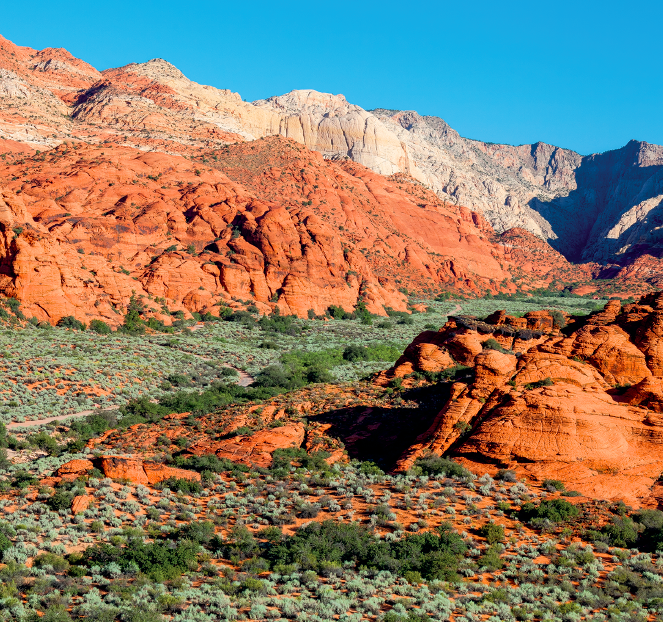 Red Cliffs Campground
In the summer, the sun scorches the hard red cliffs in the spot near Leeds. Recent campground improvements have included shade structures, so you can find respite. But winter is when this spot really shines. First of all, it faces east, so the sun comes up early outside of the deep red canyons. It's perched right outside of the Red Cliffs Desert Preserve which puts you right in the territory of loads of hiking through prime desert plants and animals. You're closest to White Reef (1.7 miles one-way) and Red Cliffs (5.9 miles one-way) with lots of small nature walks including Anasazi ruins, found near the campground.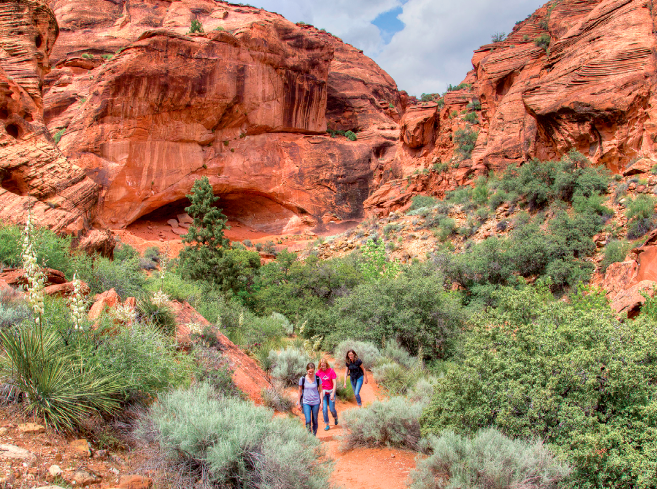 Zion National Park
In the book, we recommend Lava Point Campground if you're going to Zion in the summer. You avoid the congestion of the main corridor and have the bonus of high elevation and tolerable temps. In winter, however, the shuttle system shuts down, the throngs of tourists go home, and you can get a space at one of the main campgrounds with little worry. Both Watchman (reservable from March to November) and East Campground (first-come, first-served) make a great launching off point for any Zion day trip. It does snow in Zion, so don't count on trails always being hospitable, but I once hiked Angels Landing on New Year's Eve and it was dry, hot, and gorgeous. (Note: Watchman's Loop B will be under construction starting January 1, 2018; campsites may be a little more scarce on weekends.)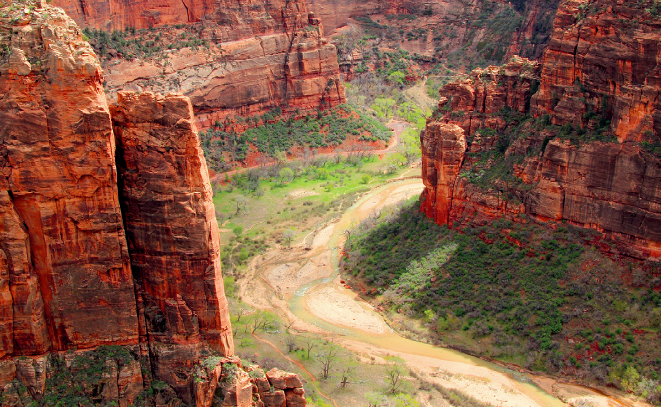 Goblin Valley State Park
I've lost count of how many people tell me they try to stay at Goblin Valley, but the campground is full. Hello, winter! A quick peek of the reservation map shows nothing but green lights for availability for most sites, all winter long. There are also two yurts available that are fully furnished and feature—wait for it—heating! Those long winter nights will be toasty if glamping is more your style. As for the park itself, I'll just repeat what I said in the book: "Winter would make a unique visit, as it has been known to snow within the park. Seeing little goblins [hoodoo structures] with puffy white hats would be worth the inconvenience of a little desert mud and frigid nighttime temperatures."