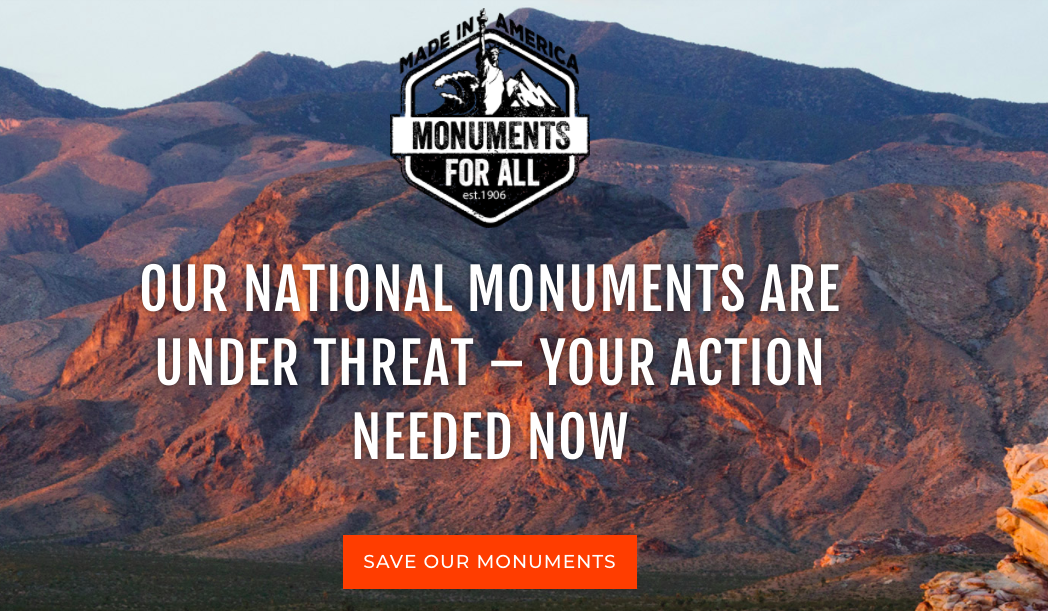 How to Protect Our National Monuments
Posted on
December 5, 2017
Our country was dealt a severe blow yesterday—President Trump went against the Antiquities Act and greatly reduced the size of Bears Ears and Grand Staircase-Escalante National Monuments by 2 million acres. Bears Ears, designated a national monument by President Obama last year, will shrink by 85%. Yes, you read that correctly: 85%. Grand Staircase-Escalante, designated a national monument by President Clinton, will be cut in half.
Yesterday was a bad day. We were furious. We cried. We cursed. We might have thrown a thing or three. We hugged our friends and wondered about the future of public lands for our children and grandchildren. And from the outcry we saw on social media, we know we're not alone in our anger and frustration.
But that was yesterday. That's behind us now. Today is a new day. Today, we buckle down, work even harder, and demand change.
One positive side of all this has been the amount of brands and advocacy groups who immediately sprang into action, not only to denounce President Trump's inexcusable decision, but also to clearly outline what the public can do to fight for our national monuments. Here are some of the ones we're following.
Patagonia
Patagonia has knocked it out of the park with their quick and powerful response. From the start, they have been vocal about standing up against President Trump and protecting our public lands. And now they have turned their website into an easy-to-navigate action command center that has gotten everyone talking.
How you can help: The site is peppered with "Take Action Now" buttons that let you tweet, connect with fellow public land lovers, and sign up for texts and emails with information to take further action in the coming days, weeks, and months.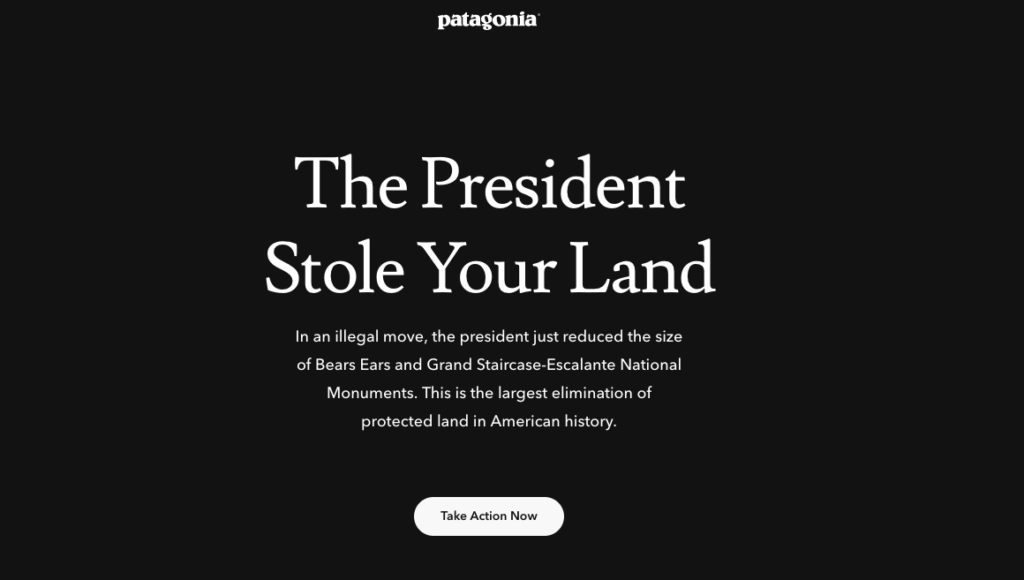 Monuments For All
Monuments For All also has a website chock-full of important information and actionable items with heartbreakingly beautiful photos of the national monuments that are in danger.
How you can help: You can choose from their array of pre-written messages to tweet to President Trump or update your profile picture on Facebook to help spread awareness.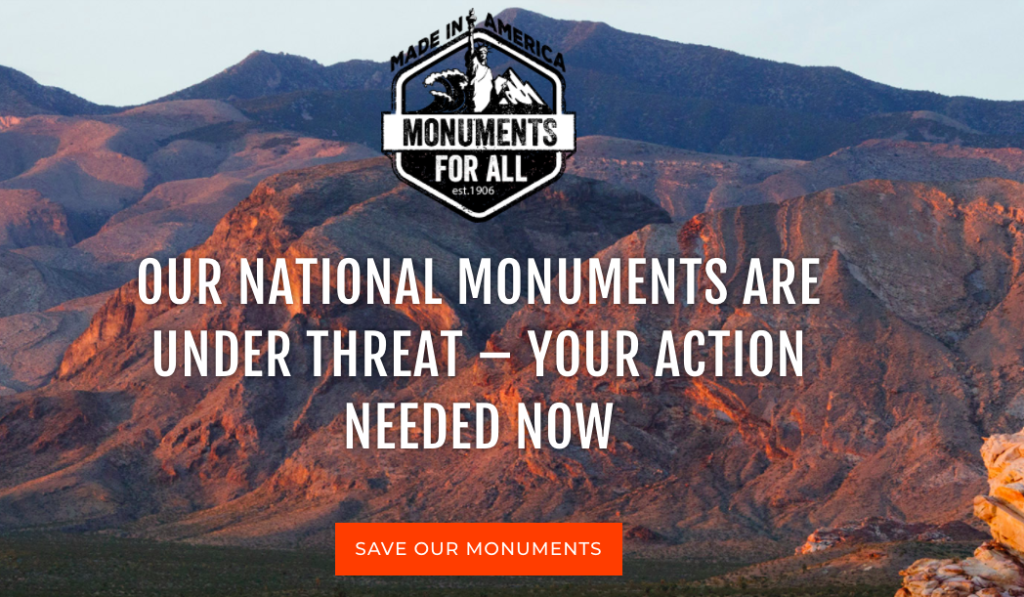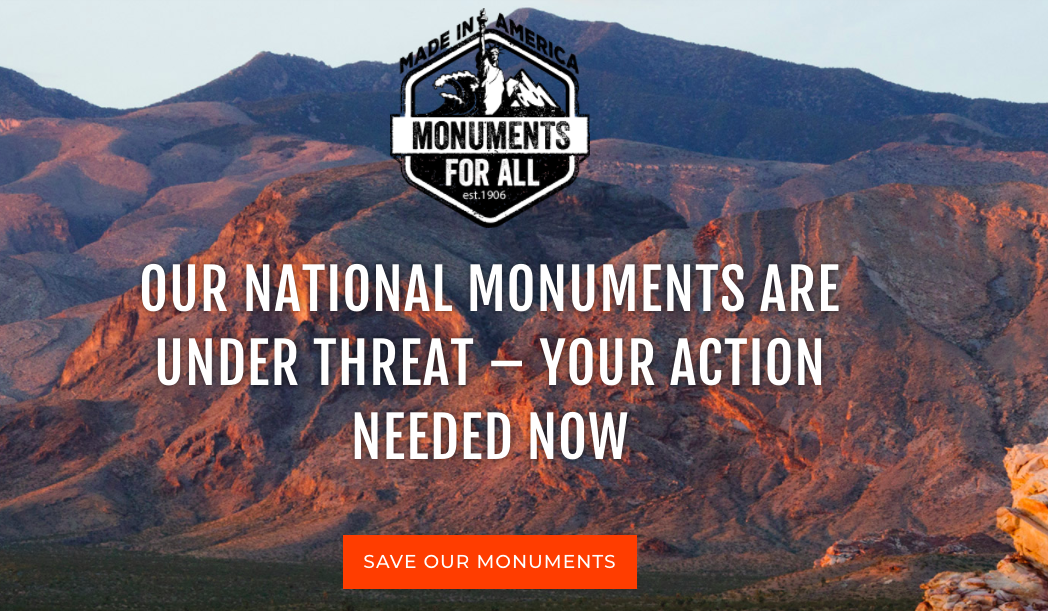 Conservation Alliance
The Conservation Alliance has been at the helm of protecting our public spaces for years now, so the shrinkage of these national monuments must have hit them especially hard. They released a powerful statement reinforcing their stance on the issue and explaining how they will continue to fight alongside their member companies.
How you can help: The bottom of their letter gives three action items (one of which is to visit the Monuments For All site). Our favorite is the Friends of Cedar Mesa kickstarter to help build a Bears Ears Visitor and Education Center.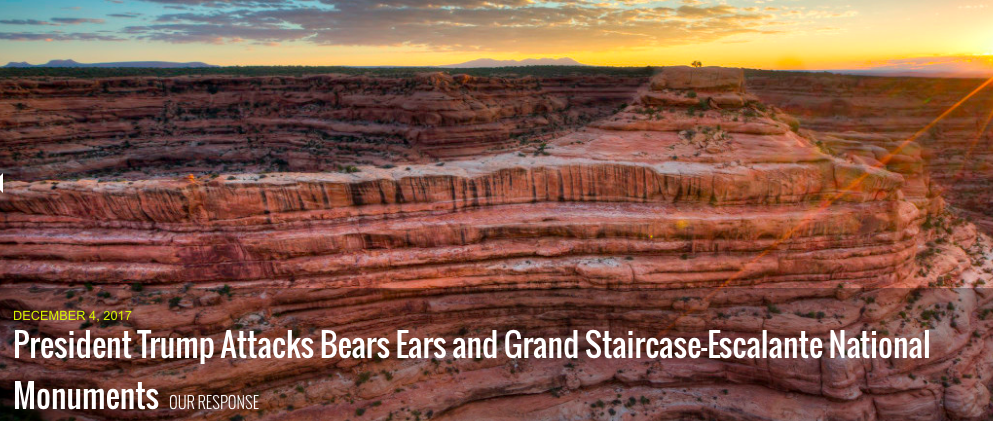 Outdoor Industry Association
The Outdoor Industry Association has been on the front lines of this fight for our public lands. Literally. And they need our help, so they ask us to contact our elected representatives in Congress.
How you can help: Go onto the OIA website, fill out the form, and hit submit! The letter, along with the contact information for your state representatives, is already there. It's simple, but it's a powerful action.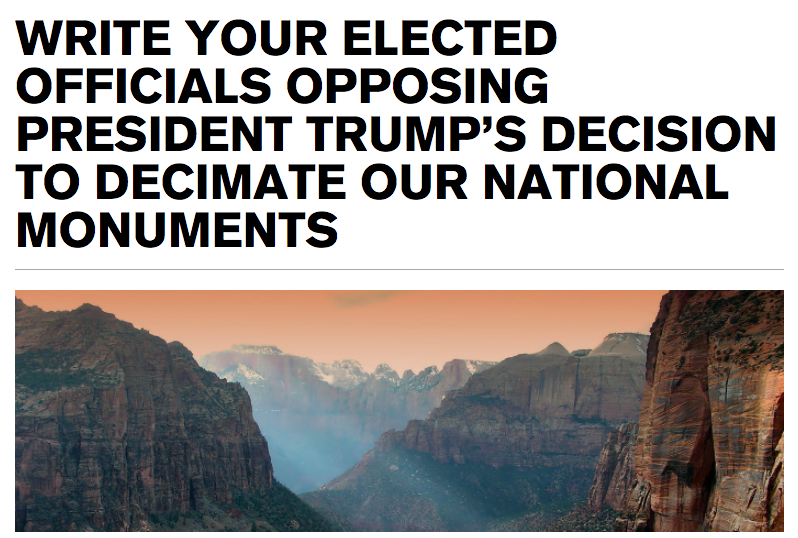 REI
REI is going the route of social activism on this one—they released a response to the Trump administration's decision, and they're encouraging everyone to use the #UnitedOutside hashtag and change their profile pictures.
How you can help: It's simple! Change your profile picture to their We Love Our Public Lands photo. This will show solidarity with fellow public land lovers and can spark conversations with those who may not be aware of what's going on.