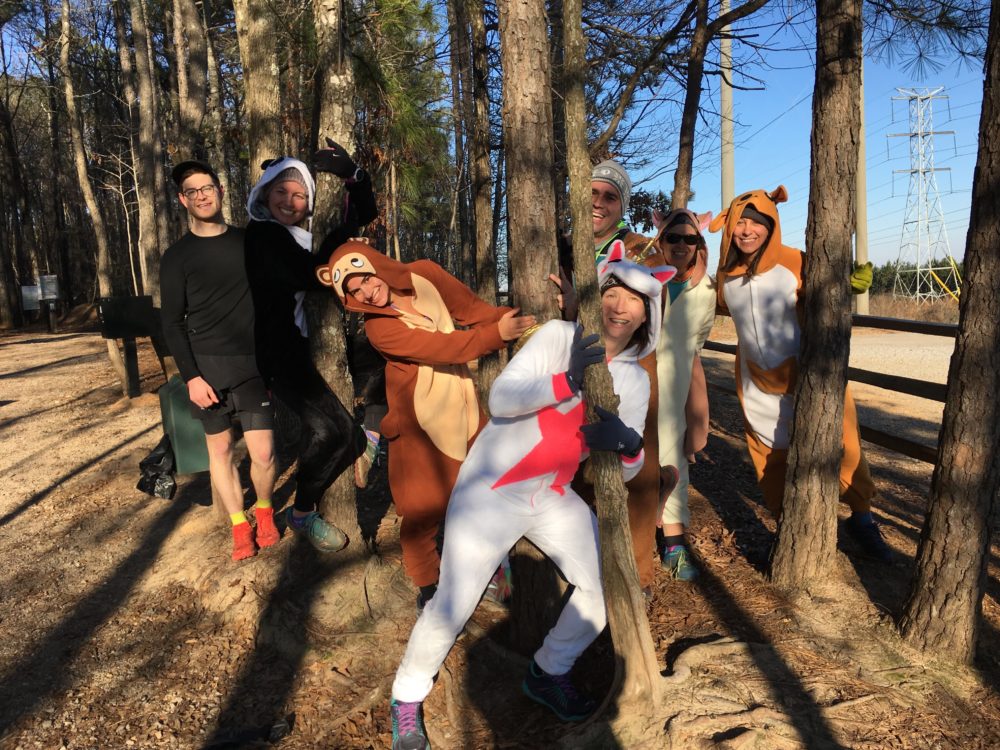 How to Properly Celebrate First Day Hikes
Posted on
January 1, 2018
It's January 1st. A new year! New resolutions! So many resolutions. One of which surely is to be more active. Everyone wants to be more active. But it's so bitingly cold. And your couch is so comfortable. And there are Bowl games on TV and leftovers to eat. And you're nursing a headache from last night's celebrations. Getting outside today seems so…difficult. There are 364 more days to hike, right?
Wrong! Today is the day to hit the trails! Tackle that resolution! Take part in First Day Hike festivities. It's tough, but here are some ways to get you out the door with a frozen smile on your face.
Rally the Troops
Let's be honest—chances are slim that you'll convince yourself to go hike alone. Unless you're super self-motivated (we're not). Call up some friends and tell them to meet you at a local trailhead. Tell them it'll be more fun in a group. Tell them New Year's resolutions don't care if it's too cold outside.
Dress Properly
It's only cold if you don't wear warm clothing. Layers work wonders in sub-zero temps. So do certain costumes. Conveniently, fleece animal onesies are quite toasty, and are proven to be great hiking apparel. And they make it more fun!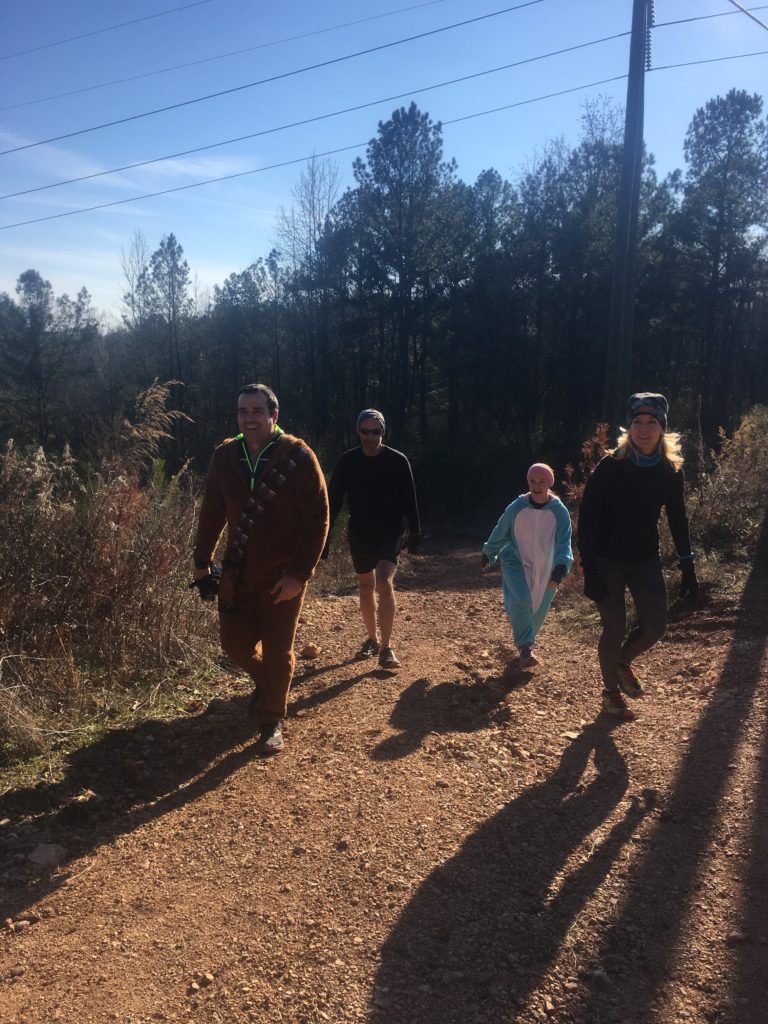 Move Briskly
Any movement is good movement, but the faster you move, the warmer you will be. Also, the faster you move, the more you look like an animal, not just a human in an animal onesie. And maybe you'll burn a few more calories, but who really cares about that?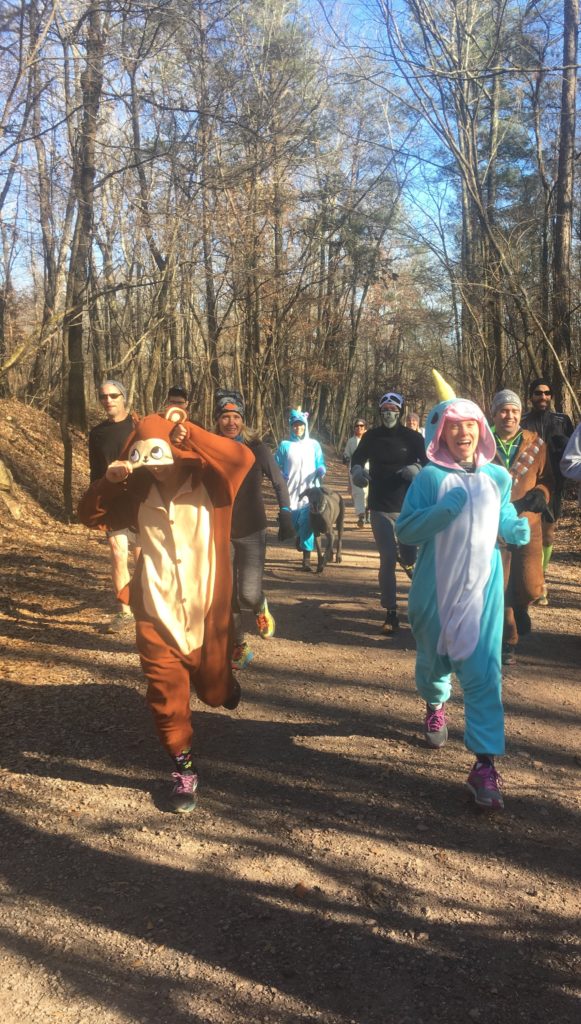 Take Photos
Photos are a requirement for a First Day Hike. One, they commemorate hiking with your best friends at the start of a new year and give you something to look back on when you're lacking motivation. Two, they allow you to show the world via social media how awesome and ambitious you and your friends are by hiking in onesies in the cold.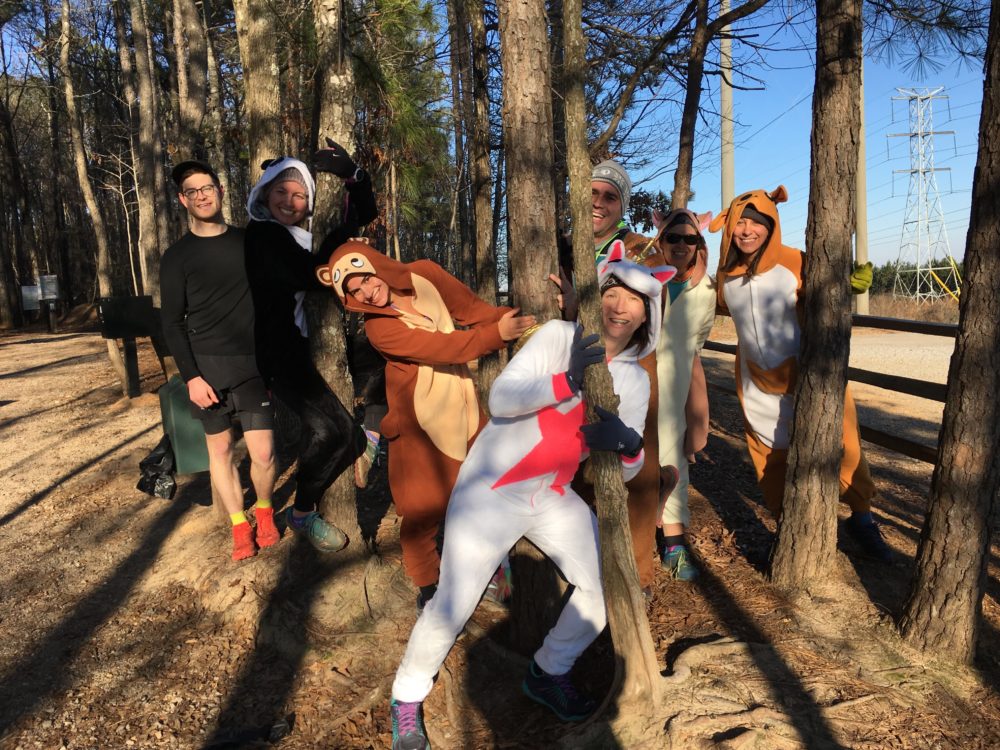 Bring Provisions
You did it! You successfully completed a First Day Hike! Now to celebrate with hot coffee, snacks, orange juice, snacks, tea, and more snacks.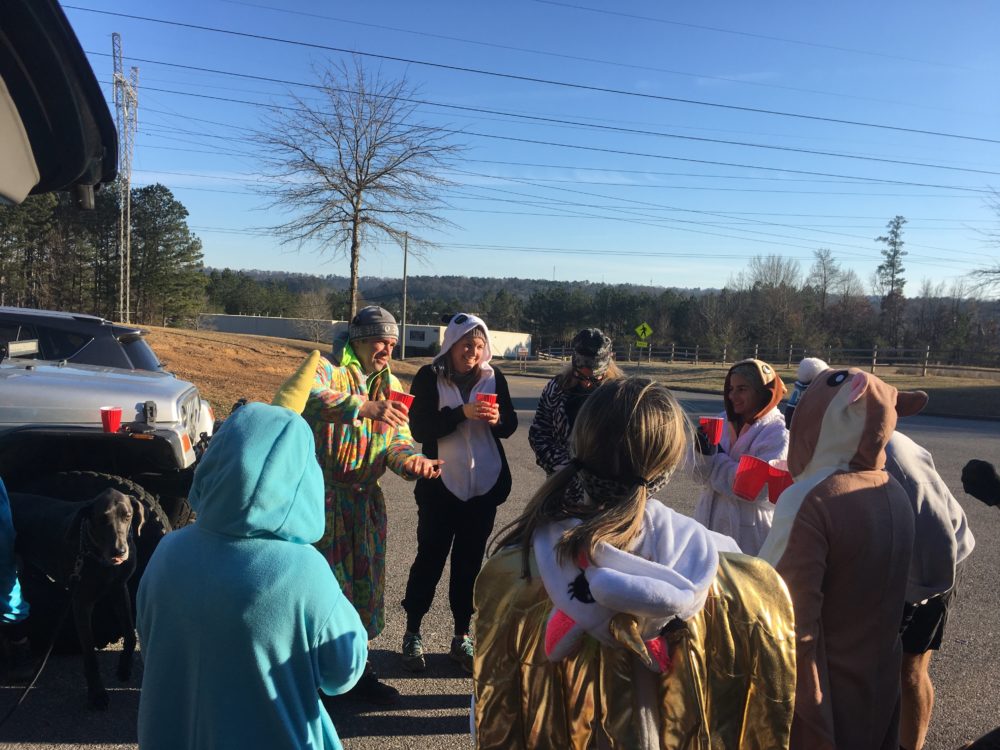 There! Now don't you feel accomplished? No? Maybe you will after you defrost…