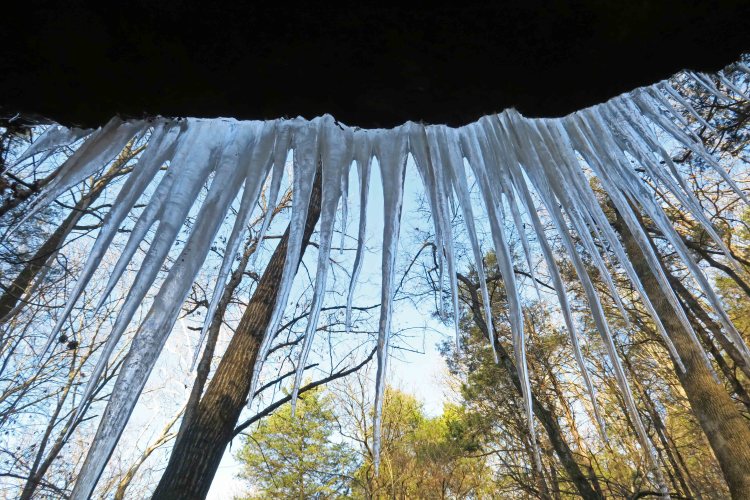 Navigating Icy Trails On Lake Alma in Arkansas
Posted on
January 12, 2018
Years ago we asked my youngest daughter about vacation ideas. This young lady is now more widely traveled than her father, but at that time she named several options that we'd already visited. When asked why she liked these places, she said, "Because we've been there."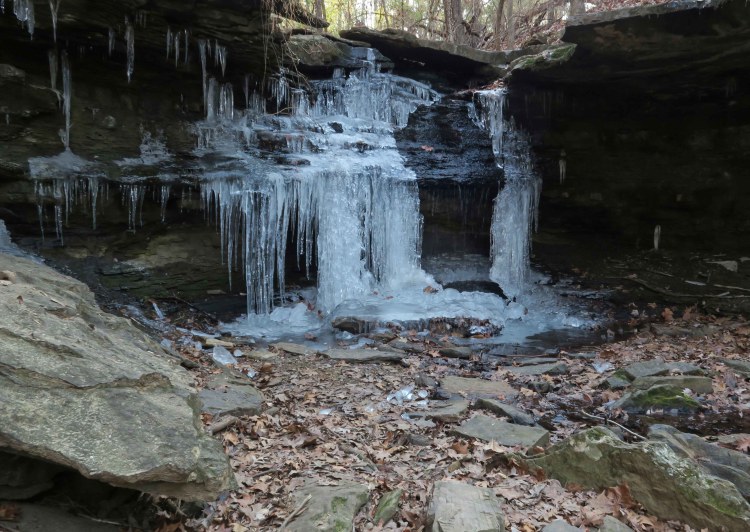 After 160 new miles on the Ouachita Trail, I understood my daughter's feelings and looked forward to a walk on my "home trail." The familiar Lake Alma Trail is comfortable, but continues to provide new sights or sounds. Today was no exception.
With temperatures in the low 30s, ice remained from the previous days of temperatures dipping into the teens.
Ice patterns at the edge of Little Frog Bayou fascinated me. I ended up spending some time along the shore while Hiker-dog enjoyed some leash-free time.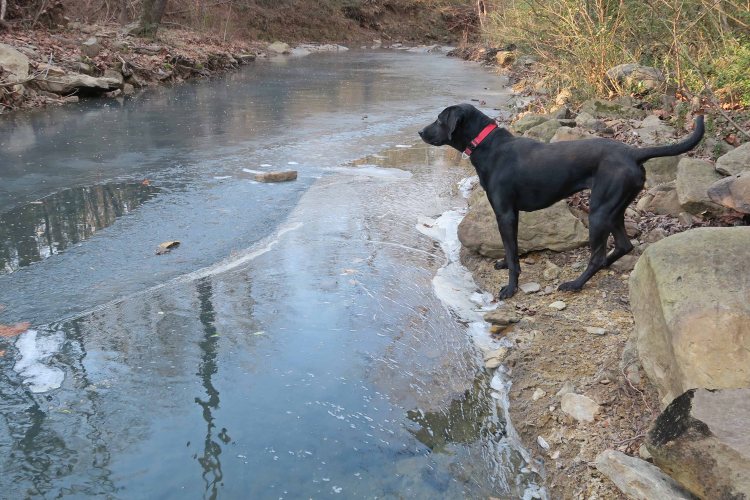 I'm thankful for the comfort of a familiar trail and my little hiking partner's energy. Below are a few ice patterns I noticed while on our home trail walk.
These reminded me of my recent backpacking trip on the Ouachita Trail. You must rise early with temperatures in the 20s to see frost flowers. That's what I've told friends who express disappointment that they've never spotted them. Our second of four days on this particular 37-mile trek (MM 51-88) provided an unusual opportunity to see frost flowers all day. Skies remained overcast, and temperatures stayed below 30. These little guys slowed my progress on the trail as they called for me to stop to capture images throughout the day.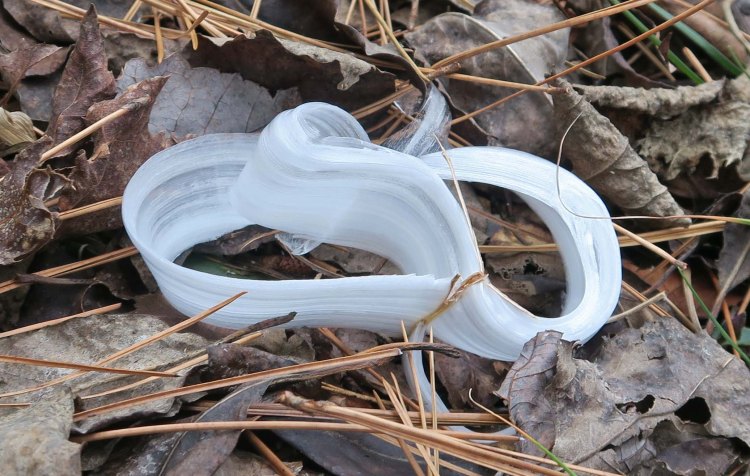 Frost flowers provide endless varieties of asymmetric shapes. My friend Bob noticed the following frost flower which is only the second example of a symmetrical heart-shaped frost flower I've seen. I was thankful to capture this image since my wife enjoys finding heart shapes in nature.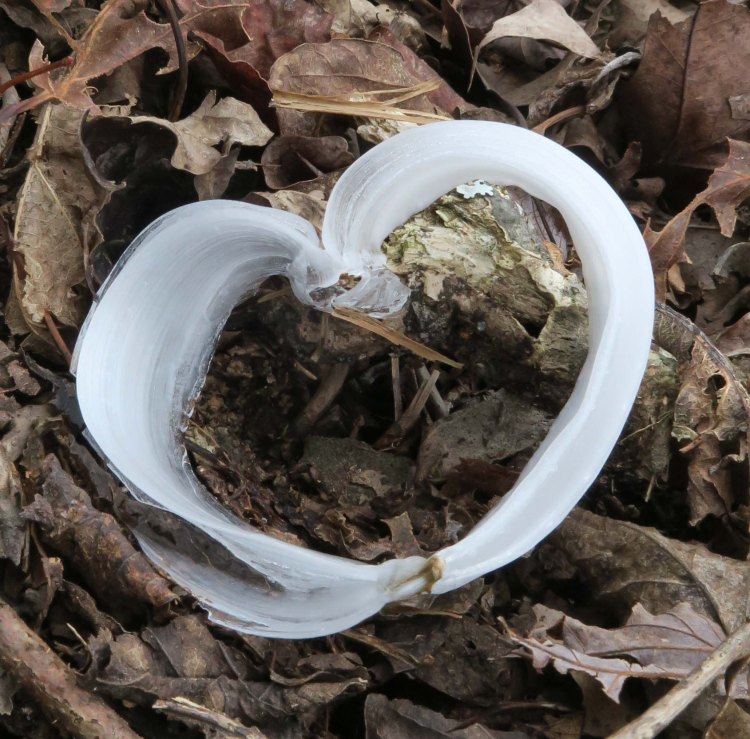 I'm looking forward to sharing the Ozark Highlands Trail and others at Hobbs State Park on Sunday, January 21st at 2 p.m.