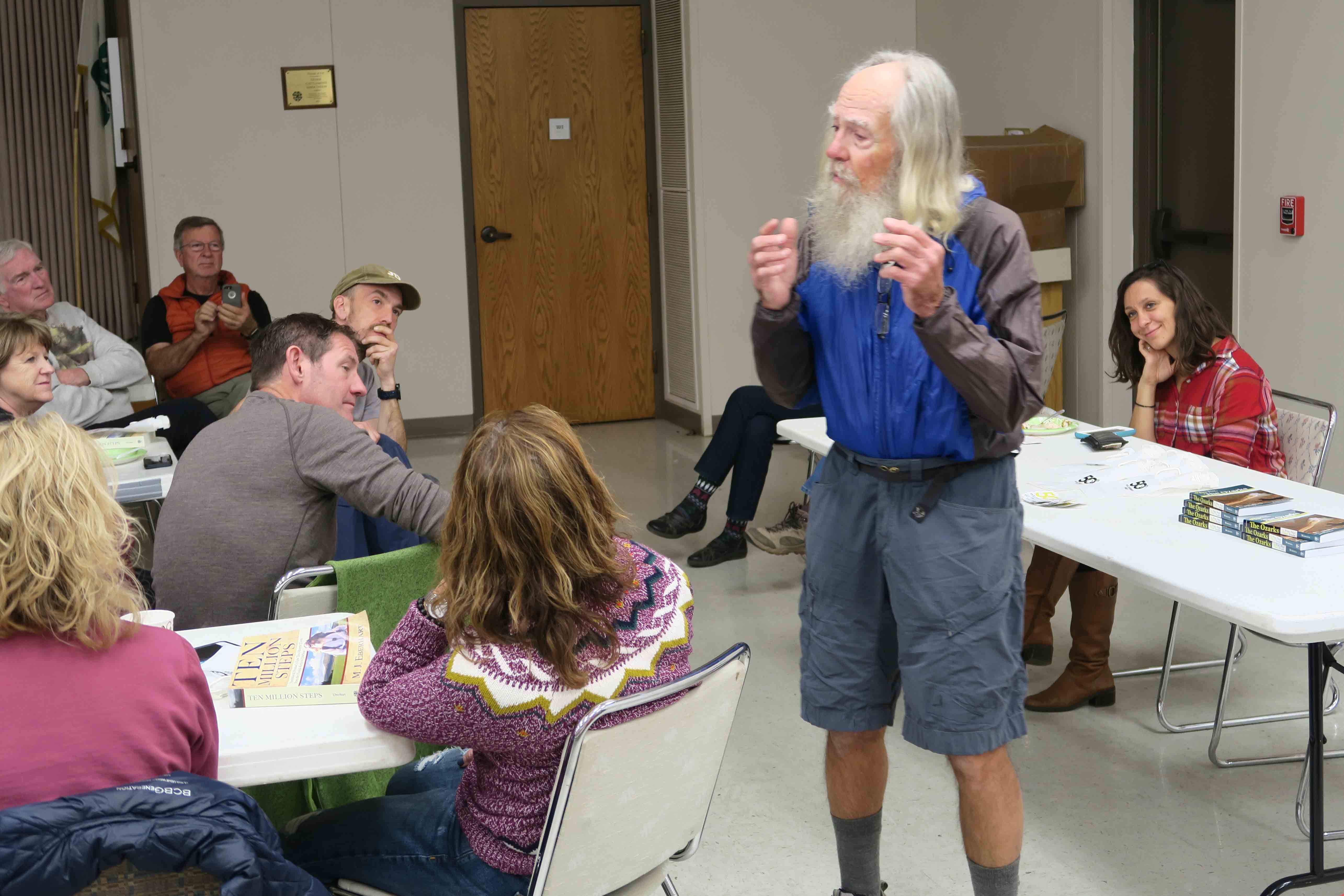 What You Learn While Walking Route 66
Posted on
January 9, 2018
Route 66. Chicago to San Diego. 121 days. 2,300 miles. 19 miles a day.
This would seem like an unimaginable distance for almost anyone. Now imagine being 79 years old and accomplishing this feat. Damn.
Yet this is commonplace for Nimblewill Nomad. Since his first odyssey in 2001 (Want to know more about his odysseys? Read 10 Million Steps!), Nomad has completed the Triple Crown of distance hiking and all 11 national scenic trails, hiking about 34,000 miles in the past 15 years.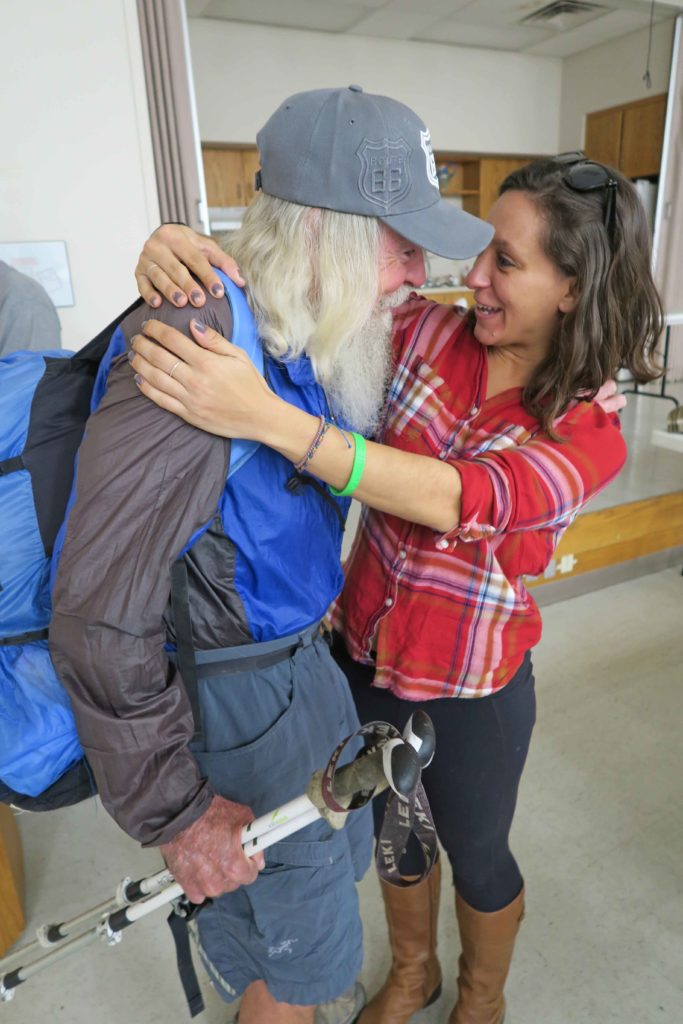 Which is what brought him to Fayetteville, Arkansas on a Sunday night in December. Fresh off Route 66 and returning back east where he spends the winter, Nomad spoke about his latest odyssey at an Ozark Highland Trail Association meeting.
He told how people doubted he would make it safely out of downtown Chicago. Out of the Mojave Desert. Out of downtown Los Angeles. He shocked fellow distance hikers with his minimalist pack (6 pounds!) and even more minimalist food and water intake. He described his various aches and pains and how he would power through, because hiking is mostly mental. He recited poetry, both his own and that of others.
It was all very informative and fascinating, just like every presentation Nomad gives. But that wasn't the big takeaway from Nomad's presentation. Nomad wanted us to appreciate humanity.
Everywhere he went, people were kind and generous. And not kind in a "Here let me give you some directions" way—people took days out of their normal lives to help Nomad along his odyssey. One family helped him across an entire state, providing lodging and laundry and hot meals and car rides.
And this wasn't fluke trail magic—the same thing happened in Oklahoma. And the Mojave Desert. And Los Angeles. Rather than steering clear of the strange man ambling down Route 66, people stopped to ask questions and help.
That says a lot about humanity. In times where it's seemingly much easier to focus and dwell on the bad, we should pause and appreciate the good.
And when you read this, Nomad, this is a common occurrence because of your magnetic energy, your kind heart, your visible passion. Just as you are fortunate to have so much help, every life you touch is fortunate to have stumbled across you on the side of the road.