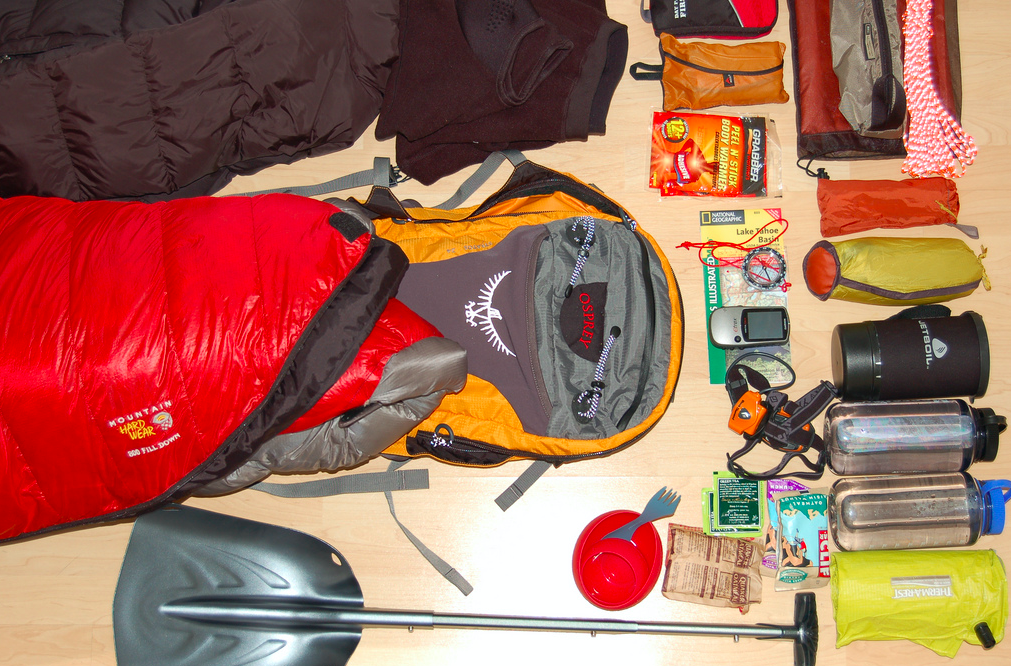 How to Organize Your Gear Closet for Spring
Spring is just around the corner! Which means spring cleaning should be appearing in your bullet journal right…about…now.
Cleaning just about anything can be a total drag, but cleaning and reorganizing your gear closet is actually pretty fun. Think of it this way—you get to assess what you have, give away what you don't need, and buy things you realized you were missing. So spring cleaning basically equals a hall pass for more shopping!
Check it outside
Choose a warm day to haul all of your gear outdoors. It gets a chance to air out, and it gives you a great visual of what you have and what you can get rid of (we're looking at you, Five Pack Man). Weather too cold or snowy or rainy for this task? Do a hostile takeover of the largest room in your house.
Clean off the crap
Dried mud. Sand. Crumbs. Pine needles. Leaves. The outdoors always seems to find its way indoors, despite how well you thought you cleaned up the first time. Now's the time to shake everything out, hose it down, throw it into the washing machine, and hang it up to dry.
Organize your wares
Organization can be a big pain at first, but you'll thank yourself on those early morning adventures when you're scrambling to throw gear into your car. Group it however works best for you (season versus sport versus color versus frequency of use).
Up your storage game
Don't be ashamed if you keep everything shoved behind a tightly closed door—we've done that too. But clear tubs and cheap plastic drawers do wonders for keeping everything neat and tidy. Plus, all those tubs are a great home for those hundreds of cool stickers you have lying around.
If you're feeling extra fancy…
Buy some pegboard. All the gear closet #goals we run across include pegboard, hooks, and happiness. Here are some gear closets we fell in love with that Outside Online featured. When you're done with yours, come on over and build ours.
Donate all your gently used gear
Sure, you can make a few extra bucks if you sell your unwanted gear online. But donating it to programs that collect gear for kids helps those in need and earns you trail karma. Check out Gear Forward, Outward Bound, your local Sierra Club, your local Boy and Girl Scouts, or any other local programs.