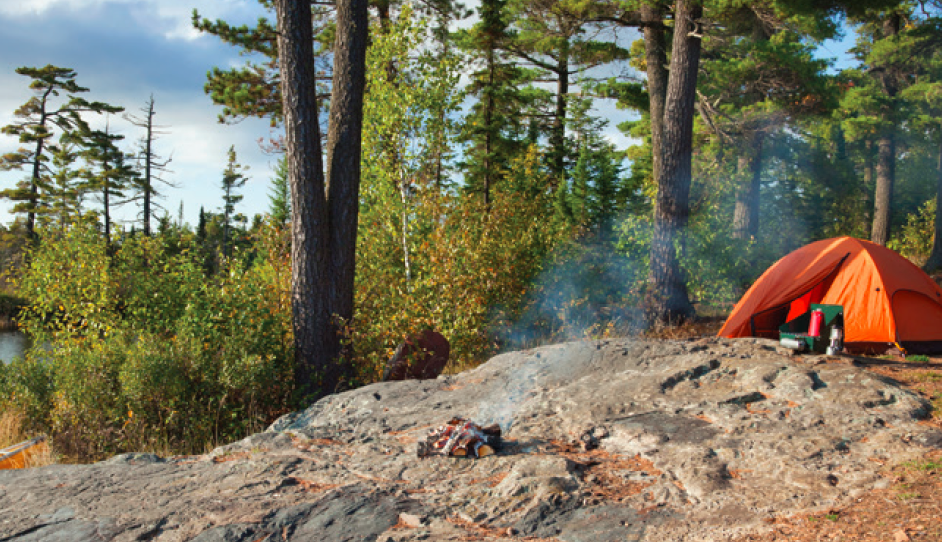 Best Camping in Minnesota in Early Spring
Happy official start of camping season (if you're a fair-weather hiker, that is)!
The land of 10,000 lakes is a fantastic camping destination. You can enjoy camping in three distinct but overlapping regions: the southeastern Big Woods region, accented by remnant hardwood forests lining deep, glacially carved river valleys; the expansive western region, with the remains and restored segments of the vast prairies and oak savannas that once spread across the middle third of our nation; and the awe-inspiring northern boreal forests of majestic pines, aromatic evergreens, and glimmering birches that blanket the rocky outcrops and islands throughout the northern shore region.
Because spring weather can be finicky, you should try to stick with either the southern range, where there's more likely to be snow thaw and warmer weather. As it continues to warm up, head to the North Shore where spring waterfalls will be running full from the thaw.
Temperance River State Park Campground
CONTACT: 218-663-3100, dnr.state.mn.us/state_parks/temperance_river
OPEN: Upper Campground: late March–late December (water/showers: early May–late October); Lower Campground: mid-April-mid-November (water/showers: early May–late October)
Temperance River State Park is one of both the North Shore's and Minnesota's classic gems for northern scenic beauty. Its steep, rocky river gorge features several waterfalls and deep potholes. Its picturesque river mouth—with protruding rocks, sandy shorelines and graceful birch trees—that feeds into Lake Superior is a gathering point for photographers, hikers, kayakers, and those just wanting to sit and enjoy the wonders of this incredible geologically enhanced setting. Along with Gooseberry Falls, Temperance River is one of the most popular stopping points along the entire North Shore Scenic Drive. Camping here is an added bonus.
The Temperance River is among a half dozen major waterfall attractions along the North Shore. At about the midpoint between Duluth and the Canadian border, its choice location puts it at less than an hour's drive from all the key natural and historic features along the famous North Shore Drive.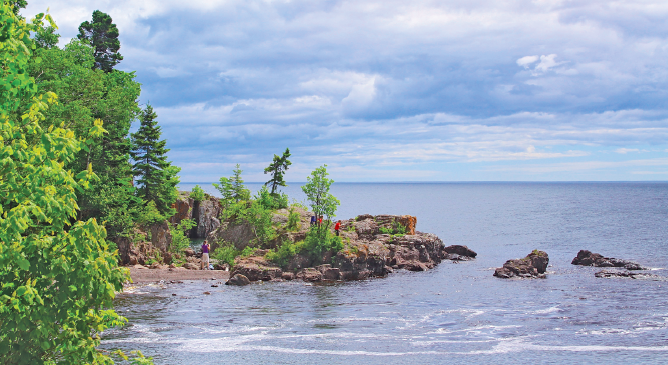 Camden State Park Campground
CONTACT: 507-865-4530, dnr.state.mn.us/state_parks/camden
OPEN: Mid-March–November (water/showers: mid-May–early September or mid-October)
Camden State Park lies along the steep-sloped valley formed by the Redwood River as it flows through Minnesota's Coteau des Prairies ("highland of the prairie") region. The river cut down through glacial moraines to form deep, forested valleys in this otherwise flat, agricultural region of the state.
Campers can choose either the more standard and nondescript Lower Campground, with its basic open sites, or the double loops of the smaller and more rustic Upper Campground, with sites perched at the top edge of the nearly sheer, forested walls of the valley overlooking the Redwood River.
If the weather cooperates, you can go hiking (including a few great camera vantage points along walking bridges over the river), paddling, or bicycling. If the snow insists on hanging around, you can go cross-country skiing and snowshoeing.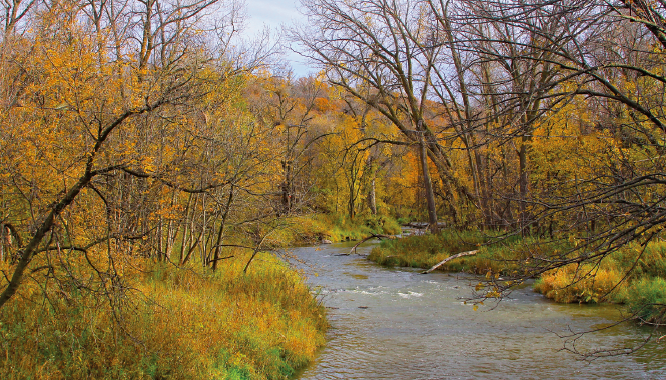 Sakatah Lake State Park Campground
CONTACT: 507-362-4438; dnr.state.mn.us/state_parks/sakatah_lake
OPEN: April–mid-October (facilities: May–mid-October)
From a forestry perspective, the Sakatah area delineates a boundary between the big-woods forest of south-central Minnesota and the oak barrens and savanna areas to the south. Dense forests of mature oaks in the uplands and cottonwoods in the lower areas provide the overstory for an equally lush array of ground foliage. This lushness helps keep campsites private even in this park of extra-spacious tent sites.
Because Sakatah is a very shallow lake and therefore is prone to dense algae blooms in midsummer that can produce unpleasant odors, spring is the ideal time to visit and enjoy the opportunities to view wildlife, hike the winding trails, or bike the Sakatah Singing Hills State Trail.
---
For more great tent camping suggestions in Minnesota, check out the new edition of Best Tent Camping: Minnesota by Tom Watson.