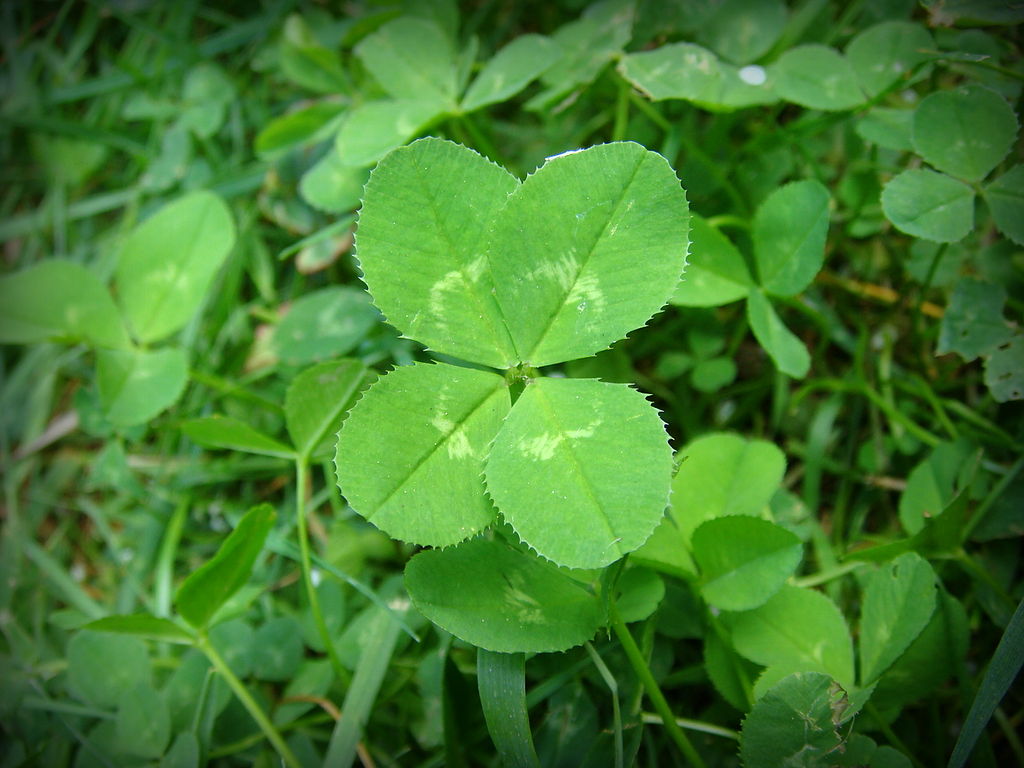 How to Search for a Shamrock
St. Patrick's Day is conveniently falling on a Saturday this year. To some, that may mean an entire day of pretending to be Irish and enjoying a lot of Guinness. To the outdoor community, it should mean an entire day in the wilderness doing one very important thing—searching for shamrocks.
Now, don't roll your eyes just yet. Four leaf clovers are real! We have a book to prove it. And they absolutely bring good luck. With the right directions, equipment, and attitude, you could be the lucky owner of a St. Patrick's Day shamrock.
Look for Tall Grass
Shamrocks love to grow where they feel safe—in tall grass. Fortunately, it's still early spring and nobody mows or weeds their lawns this early. You can literally walk out your door and start your shamrock search.
Get Close to Nature
At any given moment, you're at least five feet away from being able to spot these elusive plants. You gotta get down to their level. Like, lie down. On the ground. Feel the warm dirt on your belly. Let the tall grass tickle your cheek. Look closely for those four leaf clovers.
Bring Backup
The odds of you finding a shamrock increase exponentially if you have a team assigned to the task. And the best people to put on your team? Kids! Kids will be all about searching for a magical plant, they have boundless amounts of energy, they can be bribed with the marshmallows from Lucky Charms, and you now have the perfect activity to keep them occupied for hours.
Make Your Own
So you struck out finding these tiny plants. It's ok, it happens. That doesn't mean they don't exist—that just means shamrocks are not native to your neighborhood. Or you didn't try hard enough. It's ok, we don't judge. You can still bring out your crafty side and glue an extra leaf onto a three leaf clover, draw four leaf clovers, or bake some shamrock cookies. Either way, it will have been a successful celebration of St. Patricks Day!