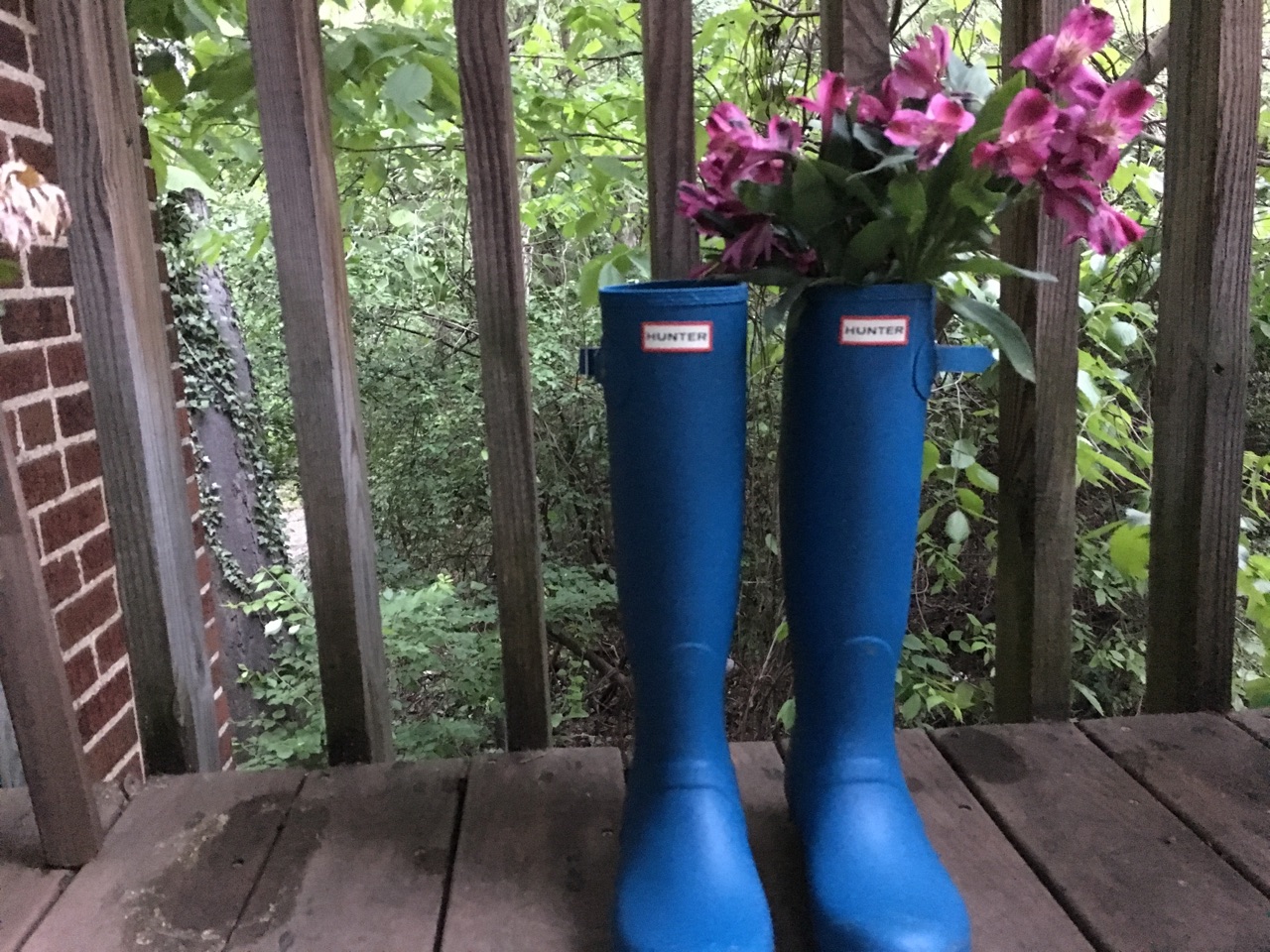 Other Things That April Showers Bring
"April showers bring May flowers."
We grew up reciting that rhyme (and followed up with the Dad joke, "What else do May flowers bring? Pilgrims!"). It's cute. It's catchy. It brings you visions of happy flowers.
It's also a lame way to sugarcoat just how awful April can be. The rhyme prepares you from a young age for the constant precipitation and misery that is known as April.
Yes, technically April showers bring May flowers. Here's what else April showers bring.
Allergy season and well-earned money wasted on Zyrtec and tissues.
Wet, smelly dogs that track mud everywhere.
Layers upon layers of pollen.
Free car washes that rid everything of the layers of pollen.
Freezing rain and snowstorms and ice storms and what do May flowers even look like?
The desire to buy a cute pair of rain boots.
An excuse to buy a new raincoat (or three).
Sadness.
Flooded gardens. And yards. And roads. And rivers.
Mud puddles with a magical magnetic attraction for children.
Bad hair days.
Lots of bad hair days.
Even if you have no hair, you have bad hair days.
Vibrant trees and grass.
A surge of angry people who live up north who wish they had only rain.
Muddy trails and the opportunity to teach people Leave No Trace principles to walk directly through the mud and not to skirt it.
A vicious fight to find the closest parking spot at every store you shop at.
An uptick in vacations to dry, arid destinations.
Social media brags for those resilient adventurers who head outside despite the rain.
Guilt to those fair-weather adventurers who chose to stay inside because of the rain.
---
If you enjoy posts about the outdoors that are 55% serious 45% snark, you'll love SortaBeta. It's that friend who helps you navigate through the wilderness like a boss, but can't promise they can help you navigate through life. You're on your own there.
Follow SortaBeta on Facebook, Twitter, and Instagram, and sign up for the newsletter!