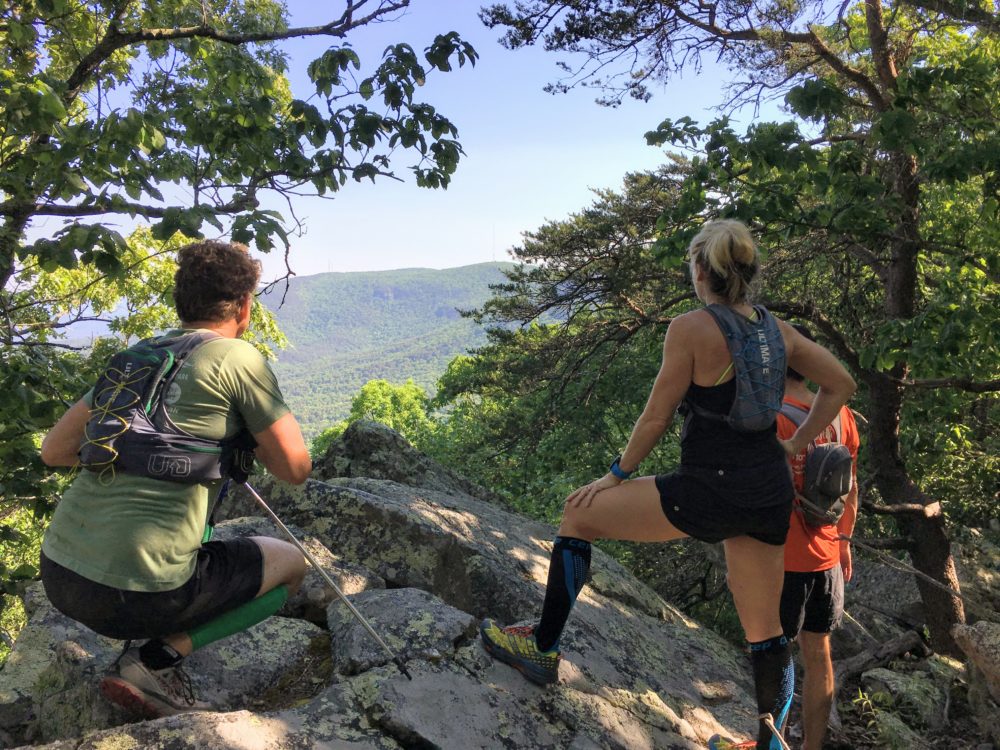 How to Prepare for National Trails Day
June 2nd (next week!) is American Hiking Society's National Trails Day. For the past 25 years, National Trails Day has been an opportunity to encourage people to get out onto the trails in any way they want—hiking, biking, running, dancing.
This year, being the 50th anniversary of the National Trail System, National Trails Day has a more pointed ask—help American Hiking Society clean up 2,802 miles of trail. That's the distance across the US, for those of us not as familiar with our geography.
Here are some ways you can get involved in National Trails Day and do your part to protect all these miles of trails for future generations.
Hold an Event
Gather up some of your friends with the promise of a good time, good stewardship, and good food, pick a local trail that needs some TLC, and go clean it up! Bonus points for wearing costumes, or at least wearing matching t-shirts or hats.
Join an Event
"It's a week away! I can't throw together an event!" Fair enough. We understand. American Hiking Society has a great resource for finding National Trails Day events in your area. Joining an event can also give you the opportunity to hike new trails and meet new friends.
Rally the Kids
If you want to get a job done, enlist a large group of energetic, enthusiastic children. Hold a competition to see who can collect the most trash. Go on a scavenger hunt and find the coolest bugs.  They'll be having fun, and you'll be teaching them the importance of protecting our lands.
Take the Pledge
Make your commitment to give back to trails and parks by submitting the pledge form on American Hiking Society's site. After National Trails Day, you'll be asked how how many miles of trail you helped improve. Everyone who confirms they improved a section of trail (of any length) will be entered to win the grand prize, which includes swag and premium outdoor gear.
Don't forget to share your National Trails Day photos on social media by using the #NationalTrailsDay hashtag and tagging @menasharidge and @americanhiking on Facebook and Twitter!