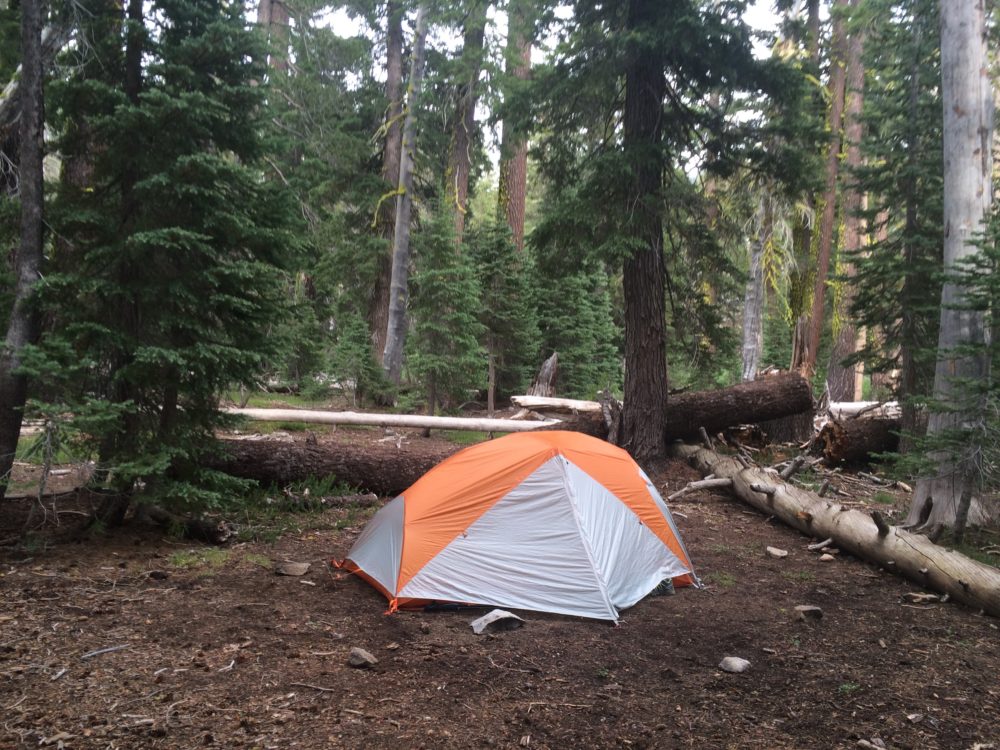 What to Do When Camping Starts to Suck
If you believe everything you see on Instagram, camping is the most relaxing, picturesque activity ever. What can possibly go wrong when you're sleeping under the stars, far away from deadlines and dirty dishes and traffic and the world's problems?
Uh, everything! For such a seemingly soothing pastime, camping can be pretty catastrophic. Everything that can go wrong, will go wrong sooner or later. But it's up to you to make lemonade out of the lemons!
The campground lost your reservation…on a booked weekend
Pull out a map and a dictionary—things are about to get fun! Look at a map to see if you have any BLM (Bureau of Land Management) land around you. If yes, you can do some dispersed (not at a designated site) camping. No luck? Look at freecampsites.net for places to safely boondock (camping in an undeveloped area). Still nothing? There's always…
You have nowhere to sleep but Walmart
Yes, sleeping in a parking lot instead of a quiet, scenic patch of dirt isn't ideal. But imagine the stories! You can people watch. At 12 a.m.! You can go on a shopping spree. At 2 a.m.! You can eat ice cream. At 4 a.m.! You can actually try to sleep if you want. But where's the fun in that? We even have tips for you to better enjoy your stay.
A rainstorm dampens your campsite
Never mind the fact that someone forgot to check the weather report (or look up at the sky at least once). It's raining. A lot. But it's fine! You finally get to see what a rainfly is used for and test the effectiveness of your guylines. You also get to play tent burritos with your friends and gear and dog. Or, you learn how fast you can break down camp and run to the car.
Bears show up uninvited
First of all, you better hope you stored everything properly. Now take a moment to name them. Winnie the Pooh, Yogi Bear, Booboo Bear, Baloo the Bear. It's a known fact that bears are friendlier if you call them by name. Now that they joined your group, they can teach you to fish, forage, climb trees, eat your friend's face…KIDDING.
You forget a crucial piece of gear
The duct tape you have wrapped around your chapstick? The extra carabiners you carry? The Swiss army knife you always knew would come in handy? Now is their time to shine! Short of forgetting your legs or your entire pack or your spouse ("forget." Wink.), you'll be just fine. The cavemen survived. Kind of.
Your campsite isn't Instagram-worthy
Whether it's clouds, close quarters, or plain-old ugly views, sometimes you can't lean on scenery for Instagram likes. That's when you give love to all your favorite gear brands. Prop your Teton Sports pack up on that log. Wrap yourself up in your colorful Rumpl. Drink that steaming coffee from your well-loved Stanley. Take the photos, tag em, and sit back and wait for the ambassadorship offers to roll in.