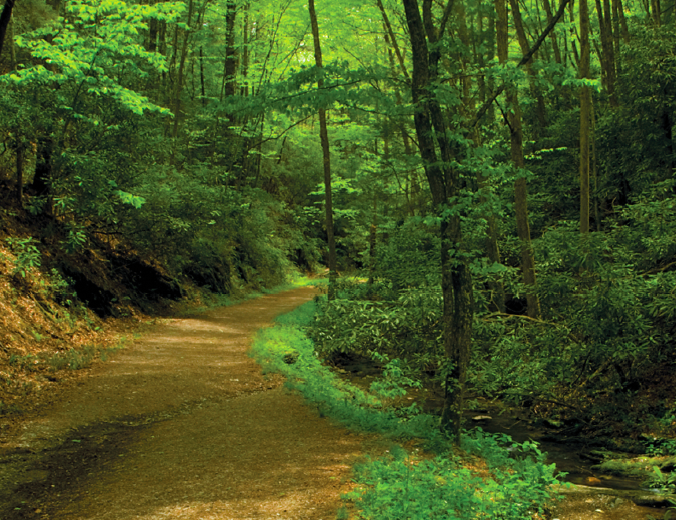 Why Minnesota Summers are the Best
Minnesota. A state that can be so harsh, yet so endearing. Long, cold winters give way to breathtakingly beautiful summers with ideal weather and ample opportunities to get outside and explore. The state does have 10,000 lakes, after all.
Spend this summer exploring the trails of Minnesota by day and sleeping under the stars by night. Here are some trip ideas to get you started.
With the state's history so deeply rooted in the railroads that carried lumber and grains from the forests and wheat fields of Minnesota to mills in the east and south, it's not surprising to find many trails following those straight and gracious, curved but level rail beds along rivers and down along valleys all across the state. As the central terminus for all those converging former railroad lines, the Twin Cities continue to be the center from which so many of these hiking trails branch out today.
Hike Here:
Lake Elmo Park Reserve—Eagle Point Lake
Mostly wetlands and forests, Lake Elmo Park Reserve features two main lakes, open meadows, and more types and numbers of evergreens than most area parks. This trail keeps Eagle Point Lake in sight for most of its length while still taking in some of the park's rolling meadows.
Camp Here:
Lake Elmo Park Reserve Campground
The primitive hike-in camping sites at Lake Elmo Park Reserve Campground are small, open, and close to the road. They border an open meadow in a bucolic setting—quite pleasant, actually. You will give up any sense of privacy at these sites, but if relaxing in a meadow amid vast fields of grass and wildflowers is what you desire, this is the spot for you. Five primitive walk-in campsites make up the string of sites in this section. Access is from the parking lot at the Nordic Center, along a 10-footwide grassy lane that follows the edge of the woods as spurs to each campsite intersect it at short intervals.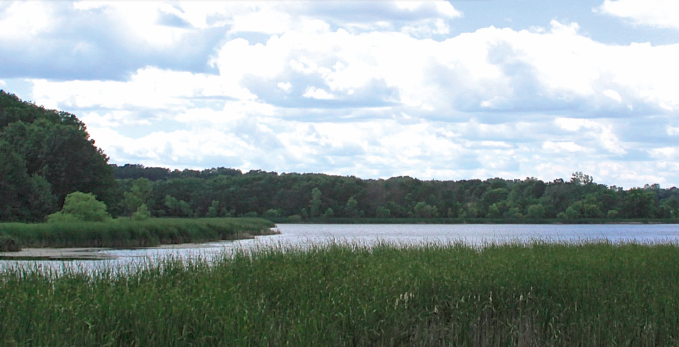 Hike Here:
Wild River State Park
One of several state parks along the upper St. Croix River, Wild River offers a pleasant walk along the river's banks. Forests regenerated after decades of lumber harvesting are now mature stands of oaks and maples. Together, the river and forest offer many of the natural amenities for which Minnesota parks are renowned.
Camp Here:
Snake River Campground
Any campground tucked among the towering mixed pines along a medium-size canoeing river is a good choice. This is within Minnesota's Chengwatana State Forest, a glacier-sculpted country of hills covered in a modest mix of white and red pines with an occasional jack pine and clumps of paper birch. For hikers, the Snake River Campground offers a place to rest, as well as access to the Matthew Lourey State Trail. This multiuse trail cuts across the road leading to the campground—right inside the entrance after you turn off County Road 8. Paddlers are attracted to this campground, as the Snake River is also one of Minnesota's official State Water Trails.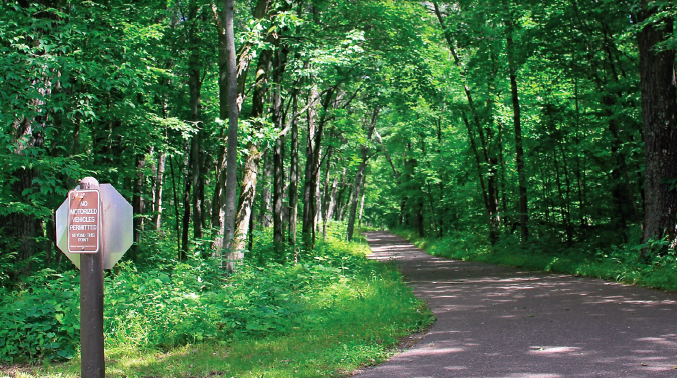 Hike Here:
Sakatah Lake State Park
The Dakota tribe of Wahpekute Indians called this area Sakatah, or "Singing Hills." The area represents the transition zone between the Big Woods and the more-open southern Minnesota prairie. There are two trail systems to consider at Sakatah Lake State Park: the trails within the park and the 39-mile Singing Hills State Trail corridor that's part of the state's system of rail-trails. This particular corridor links the towns of Mankato and Faribault.
Camp Here:
Sakatah Lake State Park Campground
From a forestry perspective, the Sakatah Lake State Park area delineates a boundary between the big-woods forest of south-central Minnesota and the oak barrens and savanna areas to the south. Dense forests of mature oaks in the uplands and cottonwoods in the lower areas provide the overstory for an equally lush array of ground foliage. This lushness helps keep campsites private even in this park of extra-spacious tent sites. The campground is made up of four loops, two on each side of the main campground road.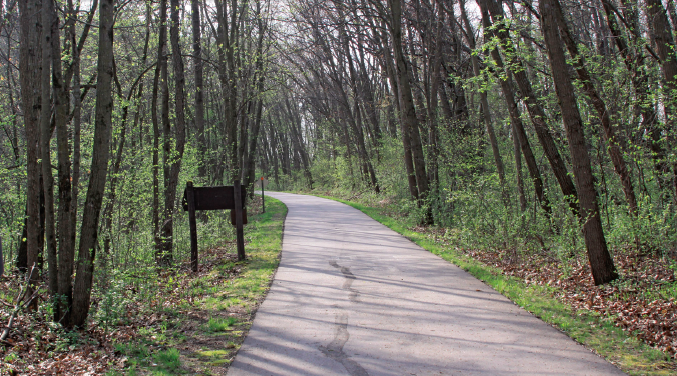 ---
For more great hikes and campsite suggestions, check out Tom Watson's new guides, 60 Hikes within 60 Miles: Minneapolis and St. Paul, and Best Tent Camping: Minnesota.