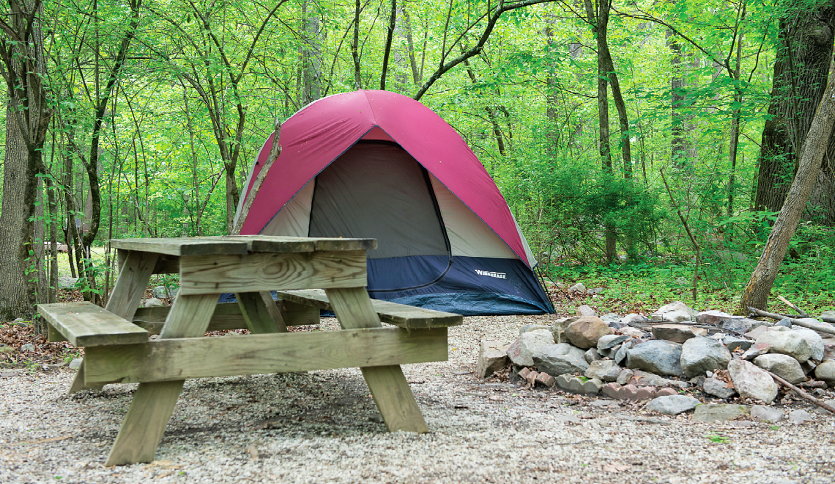 Best Campsites to Make You Fall in Love with New Jersey
New Jersey gets such a bad rap. New Yorkers love to point out that it's not New York, the entire country makes fun of the inability to pump your own gas, and it's the butt of every state joke. But true Jerseyans know that the state is more than the Turnpike and Newark. It's actually quite beautiful (hence the nickname The Garden State!).
It's also quite crowded. However, its natural areas are so thoughtfully designed that in many cases you really get the feeling that you're away from it all, even though there might be a busy highway a mile or two from camp. Even along the Jersey Shore, a place enshrined in popular culture thanks to the eponymous MTV reality show, there are natural areas, parks, and wildlife  preserves that provide some respite from the busyness of the coastal communities. Drive a few miles inland to some of the campgrounds, and you're in a different world.
Here are our picks for the prettiest campsites that will make you rethink all the jokes you made about New Jersey.
Camp Glen Gray
CONTACT: 201-327-7234, glengray.org; reservations: glengray.org/campingreservation-request.html
OPEN: Year-round, only on weekends
Rustic and conveniently located, Bergen County's newest campground is also its oldest. Camp Glen Gray was established in 1917 and developed over the next decade. For the next 85 years, it operated as a Boy Scouts of America camp. Generations of boys learned to boat, fish, respect nature, and cooperate on its 750 wooded acres.
All camping at Camp Glen Gray is hike-in, and the North Quad wilderness sites are ideal for solo campers or those hiking with a partner. Campers must leave their cars at the headquarters and hike to the backcountry along Old Guard Trail; it's also possible to hike in from other public lands via Cannonball Trail. Campers who leave the trail are unlikely to see another human for the entire weekend.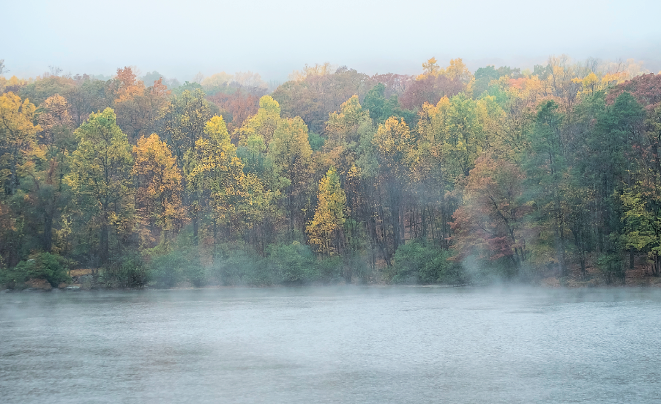 Teetertown Ravine Nature Preserve Campground
CONTACT: 908-782-1158, co.hunterdon.nj.us
OPEN: Year-round, conditions permitting; weekends only
The five sites of the Mountain Farm section of Teetertown Preserve are spread out along a forest trail. It's a half-mile hike from the parking lot, but campers are rewarded with their own private, tree-lined sanctuaries. No shortcuts to the sites exist, and campers must carry in all supplies, including water. The inconvenience of the sites is by design, not by accident. The sites are geared toward nature lovers and those seeking a true backcountry experience. Campers hike between 0.5 and 0.75 mile and pass by small mammals, birds, rock outcroppings, and a pond before they get to the sites. Hikers are rewarded for their efforts when they reach some of the nicest campsites in New Jersey.
Hunterdon County's first public camping facility is a perfect example of private stewardship of public parks. The grounds were acquired through the cooperation of multiple public organizations, but the labor was nearly all volunteer. Almost all building materials were recycled from other projects. Materials for the group camping parking lot and the single-lane road that winds through the picnic area, for example, were recycled.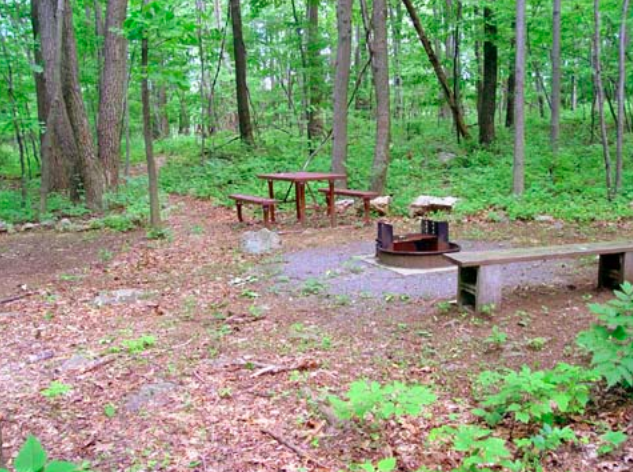 Cedar Creek Campground
CONTACT: 732-269-1413 or 908-783-9884; cedarcreekcampground.com
OPEN: Year-round
Cedar Creek Campground has tent sites, RV sites, cabins, and trailer rentals. It's near beaches, boardwalks, forests, and man-made attractions. But most visitors stay overnight at Cedar Creek not because of its location or amenities, but for the canoeing. Cedar Creek doesn't have the only canoe and kayak livery in the area, but it does have an enviable combination of canoe rentals, beach access, and tent campsites.
For those with energy left after a day of canoeing, the boardwalk thrills of Seaside Heights are only 15 miles away. Leave the peaceful forest behind and head to the mile-long boardwalk for some electronically powered fun at the arcades, carnival rides, miniature golf, fastfood stands, and antique carousel of this shore resort.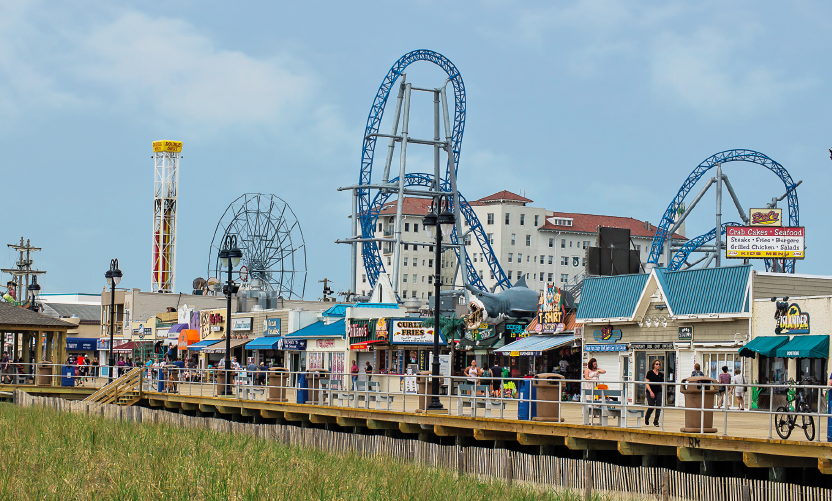 Wharton State Forest: 
G

odfrey

B

ridge

C

ampground

CONTACT: 609-268-0444 (Atsion Office) or 609-561-0024 (Batsto Office), njparksandforests.org/parks/wharton.html

OPEN: Year-round

Godfrey Bridge Campground is a collection of 34 wilderness campgrounds, each with a fire ring and picnic table . . . and not much else. The restroom facilities are rustic. But for many campers, forgoing the modern conveniences is worth the trade-off for what you get at Godfrey Bridge: peace, quiet, and solitude. Many of the sites are extremely private, with years of undergrowth keeping neighbors out of sight.

Godfrey Bridge is appealing if you're looking for a secluded forest site, but it also has the advantage of being easily accessed by paved road. Although Godfrey Bridge Road gets a fair amount of traffic from campers and the occasional canoe-livery shuttle, the campground is far enough away that the occasional din of cars and canoeists isn't an issue.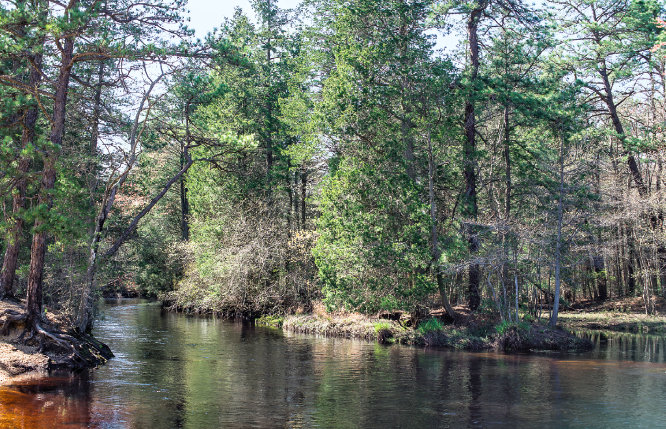 ---
If you're convinced that you've been missing out on some amazing camping in the Garden State, pick up a copy of the new Best Tent Camping: New Jersey by Matt Willen.