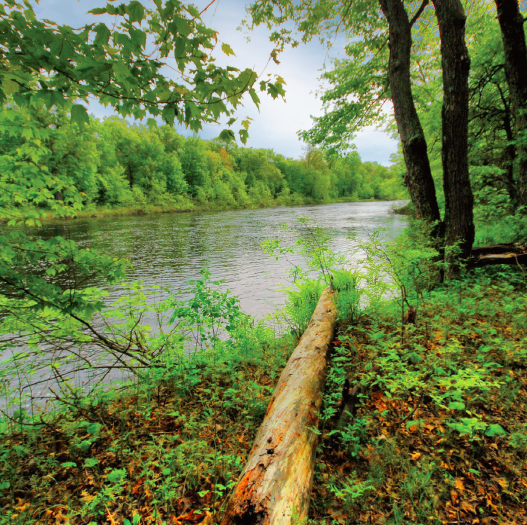 Spend A Weekend Camping and Fishing in Wisconsin
Summer weekends (or midweek adventures—we won't tell your boss) are best spent outside soaking up the long summer days and camping out on warm summer nights. They're even better and more relaxing if you can sit by a river or lake leisurely fishing, then coming back to your campsite to cook the day's catch over a roaring campfire.
These three campsites from the new edition of Best Tent Camping: Wisconsin by Kevin Revolinski and Johnny Molloy are sure to take your camping excursion down in stress level and your campsite menu up a notch.
Buckhorn State Park Campground
Contact: Wisconsin Department of Natural Resources, 608-565-2789, tinyurl.com/buckhornSP
Open: May–October; 3 sites open year-round
Sites: 105 primitive, 10 electric
Fee: Wisconsin residents, $18; nonresidents, $28; plus vehicle admission fee (Wisconsin residents, $8; nonresidents, $11; Wisconsin residents age 65 and older, $3); $9.65 reservation fee
Buckhorn is an evolving park in a wild area that keeps improving over time. For starters, it has backpack campsites. These walk-in sites range from less than 100 feet from car to campsite to more than a mile to the camp. However, don't mark this park off your list because you don't have a backpack; Buckhorn provides carts to carry your gear from the parking area to the campsite (you still have to walk, though). There is also another option. Because these sites are on the shores of Castle Rock Lake, you can "boat-in" your gear!
Fishing and boating are just steps away. Castle Rock Flowage, as this dammed reservoir on the Wisconsin River is also known, is famous for its walleye fishing. But that is only the beginning. Try your luck with bass (largemouth and smallmouth), plus toothy pike and panfish. Bank-fish from your campsite or use the pier at the North Picnic Area.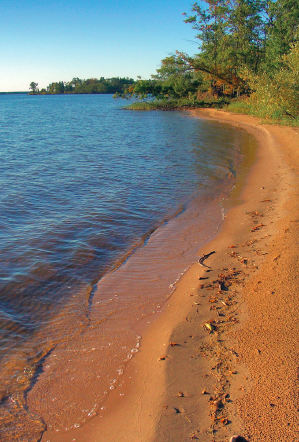 East Fork Campground
Contact: Wisconsin Department of Natural Resources, 715-284-4103, dnr.wi.gov/topic/StateForests/blackriver
Open: Mid-April–December 1
Sites: 24
Fee: Wisconsin residents, $16; nonresidents, $26; plus vehicle admission fee (Wisconsin residents, $8; nonresidents, $11; Wisconsin residents age 65 and older, $3)
The timber wolf has returned to the forests of the Black River in Jackson County. So should you, especially with a campground as nice as East Fork, set on the banks of East Fork Black River. From here, you can explore some 67,000 acres of the Black River State Forest, which offers everything from excellent canoeing and fishing to hiking and wildlife-watching. Most of the sites on the left side of the road offer river views and river access, at least enough to grab a view or toss in a line.
You can expect to enjoy canoeing the East Fork Black River with its mild rapids. The stream has good fishing for bass and walleye.  You can also canoe down from the campground to East Arbutus County Park, on Lake Arbutus. This county park also has a swim beach. The Black River below Lake Arbutus is good for canoeing, but check ahead about water releases from Lake Arbutus. The forest also has numerous lakes for paddling and fishing.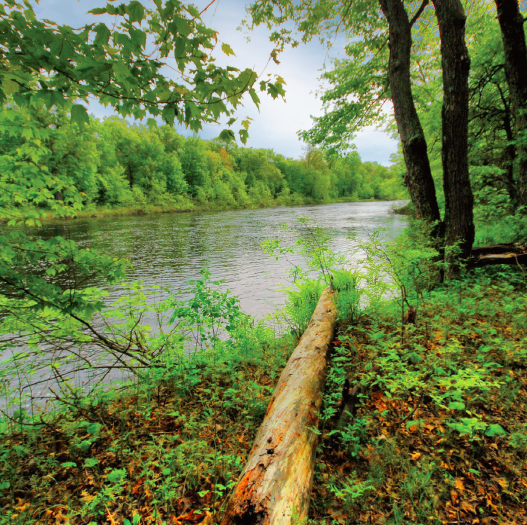 Harstad County Park Campground
Contact: Eau Claire County Parks and Forests Department, 715-839-4738 or 715-286-5536, eccountyparks.com
Open: Year-round; services available May 15–September 15
Sites: 27
Fee: May 15–September 15, $11/night, $55/week; September 16–May 14, $5/night
Harstad Park is definitely an overlooked destination. The amenities aren't immediately obvious on first arrival. While other parks might have a buoyed swim beach with a groomed, grassy lawn for swimmers, Harstad Park has a sandbar at the confluence of Bridge Creek and the Eau Claire River. Instead of a fishing pier, anglers fish from the bank and the canoe landing. This is a place to visit for the simple and rustic pleasure of the outdoors.
At Harstad Park, a groomed day-use area overlooks a noisy river rapid, adding an audible feature to the park. The park rents paddleboats, rowboats, and canoes on this "no gas motors" impoundment. Anglers fish here for muskellunge, walleye, and smallmouth bass.