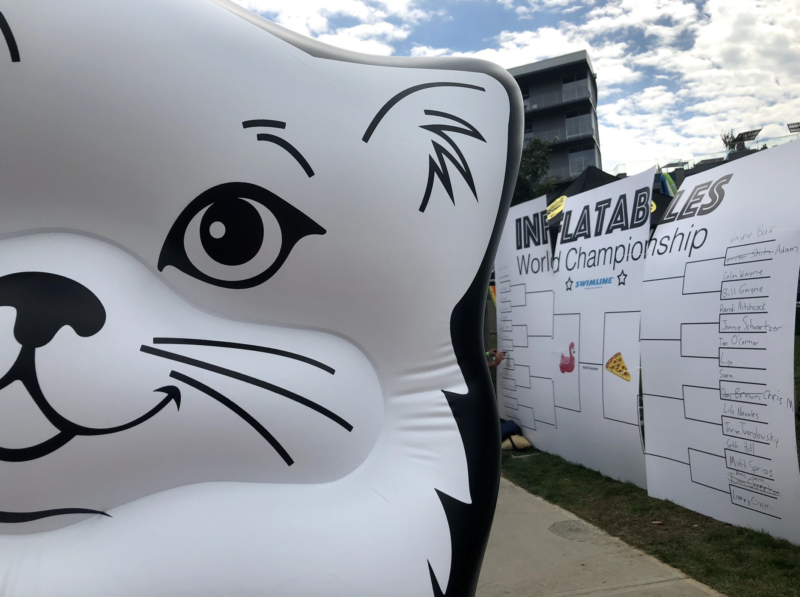 How to Race a Cat Down a River
Posted on
August 14, 2018
No cats were harmed in the research of this article.
Do you feel like your life has been missing something lately? Have you been searching for just the right way to bid adieu to summer? Do you want to be the envy of your friends? Or, have you just always wanted to race a cat float down a river? If you've answered yes to any of these questions, then this post is for you.
"A cat?" you may be asking. "Why not a more water-friendly float, like a rubber ducky or a flamingo or a dolphin?" Hear us out. Cats may be stereotypically averse to water and finicky and opposed to training, but that will only make your success that much more satisfying. Plus, who doesn't want to ride a cat float down a river? You just need to do it properly.
Select your steed
Your first decision is the most important. You don't want a lazy cat who will refuse to move from the sunny shore, nor do you want the cat with a crazed look in his eye like he just saw a laser pointer. Go for the float that looks athletic, yet calm.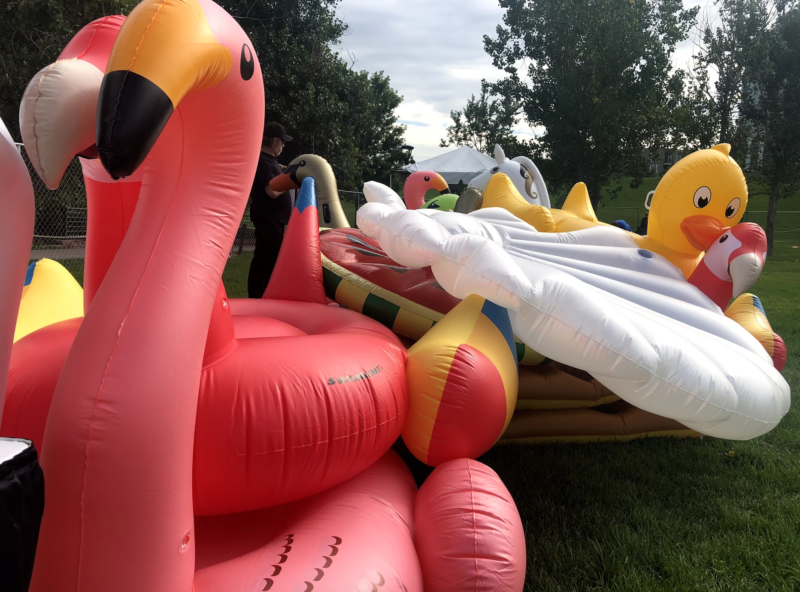 Approach carefully
Don't look the cat in the eye, lest he see it as a challenge. Make the cat sound (psst psst psst) as you wade into the water with your arms extended. Watch your footing so that you don't trip and make the cat float away.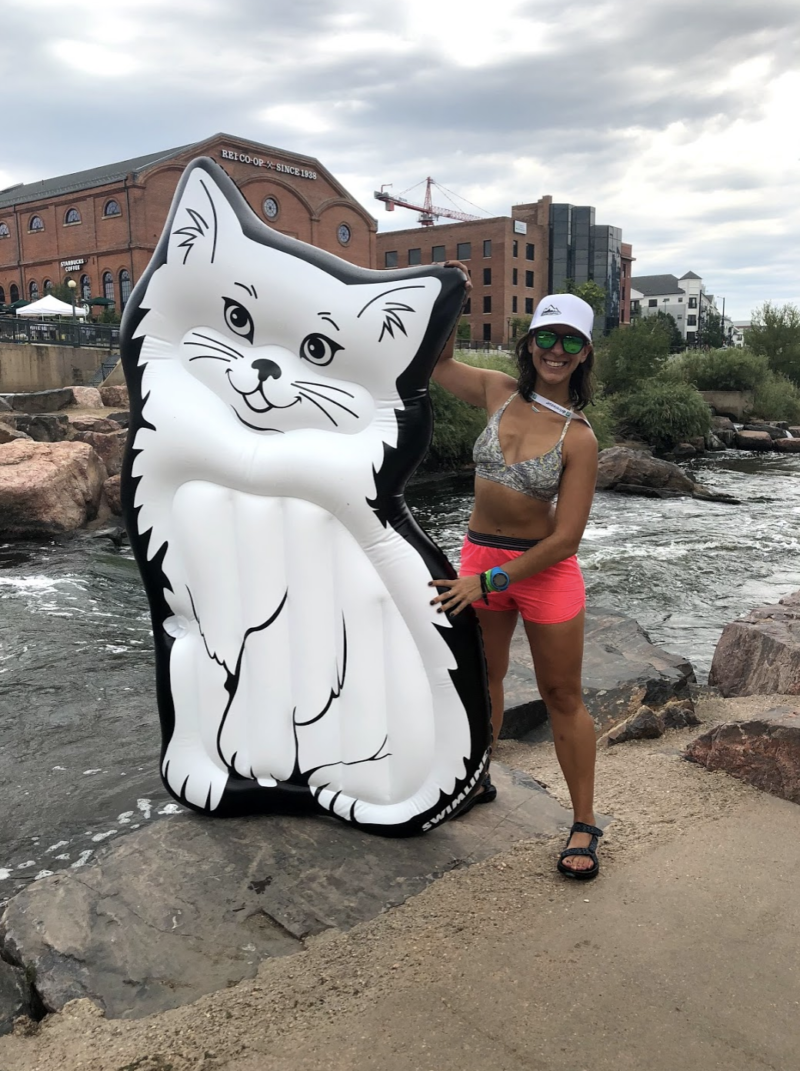 Hang on for dear life
Jump onto the back of the cat and prepare for a wild ride! Cats hate water, so don't anticipate this being a relaxing float down the river at all. Expect to be tossed around, dumped off, and scratched.
Fight your opponent
Cats are vicious creatures, so by default you get to be a vicious competitor. Bump your opponent into rocks. Taunt them with sinking ship jokes. Use your claws (nails) to pop a hole in their float.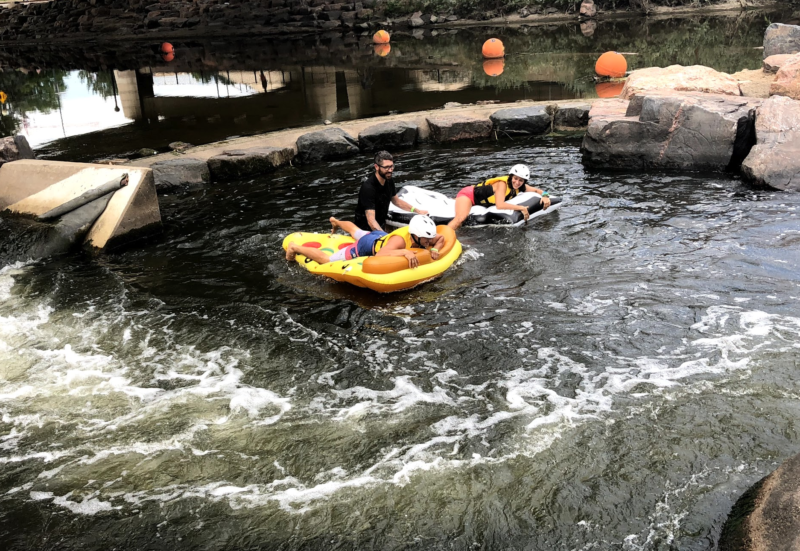 Reward generously
You won! Or maybe you lost. Your cat doesn't care either way. Get him out of the water, dry him off, celebrate with a beer and some catnip, and let him sleep under your bed until the next water adventure.