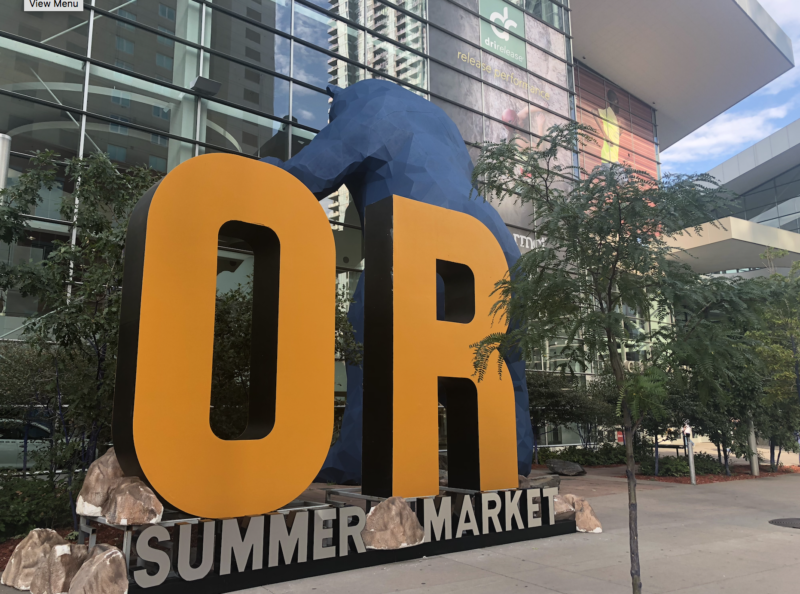 Our Week at Outdoor Retailer Summer Market
And just like that, another Outdoor Retailer has come and gone. A week that is both impossibly long and astonishingly quick. It's exhausting and inspiring. We all survive on caffeine and samples of trail mix and happy hours with beer and kombucha.
Now that we've had a moment to soak in everything we experienced at Outdoor Retailer, here are our highlights from the show.
The Demo Experience
Since we love a good urban adventure, it was fun to hang out at The Demo Experience at Commons and Confluence Parks. The highlight? Participating in the Inflatable World Championships—racing down the Platte River on an arctic fox float. Sadly, the pizza beat us.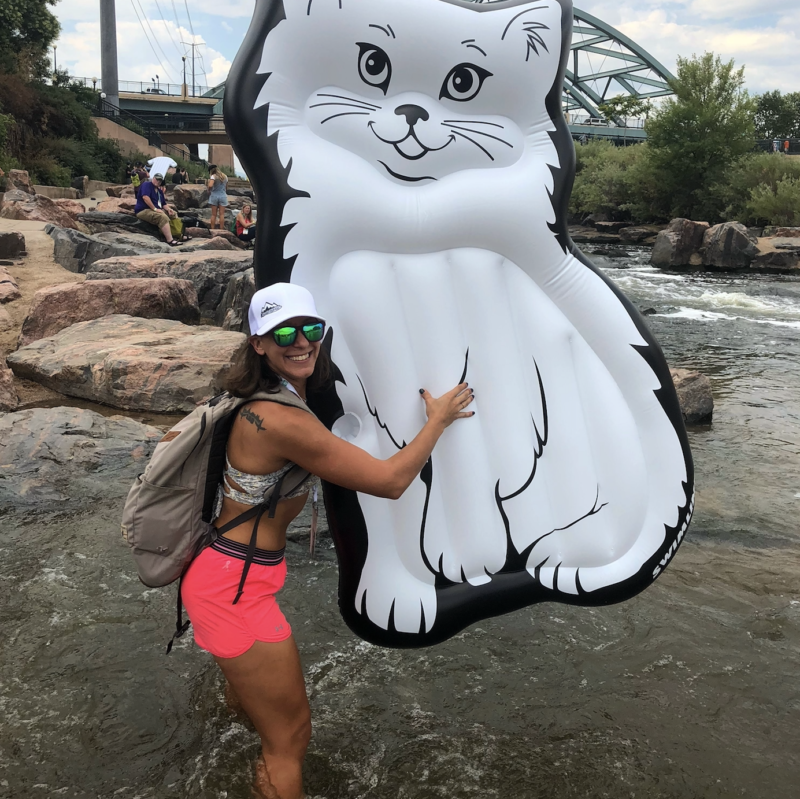 Breakfasts
The Outdoor Industry Association and the Conservation Alliance breakfasts always give us a good reason to rise before the sun and sit in a sea of sleepily-clad plaid people. This show, the OIA gave us all the feels with their panel of kids and parents from the Montbello, CO neighborhood, NE Denver GOWILD and Environmental Learning for Kids. The Conservation Alliance had Timothy Egan, who made us all nostalgic for Teddy Roosevelt and better days for our public lands.
Panels
So. Many. Great. Discussions. This show in particular was packed with panels that shared many common threads—diversity, female leadership, public lands protection, advocacy—that built upon each other throughout the week and left our hearts full and heads swimming with ideas. Our (biased) favorite was the 50th Anniversary of the National Trails System Act panel with the Rails-to-Trails Conservancy and Sierna Dufault, our new author.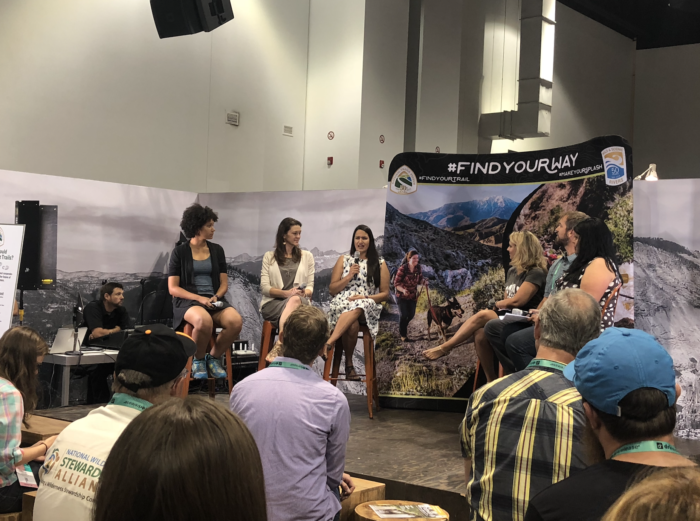 Authors
As always, the best part about our time at Outdoor Retailer is being around our talented (and goofy!) authors. This show may have been the most fun yet—we got to shadow Mindy Sink as she researched a hike at Betasso Preserve for the upcoming revision of 60 Hikes Within 60 Miles: Denver, hung out with Danny Korman of Walking Cincinnati, and had Alan Apt and Kay Turnbaugh tell people about the best trails in the Colorado front range from their book Afoot & Afield: Denver, Boulder, Fort Collins, and Rocky Mountain National Park. Oh, and we had our youngest (and by far coolest) author, Sophie Seymour, do a book signing for Walking Denver!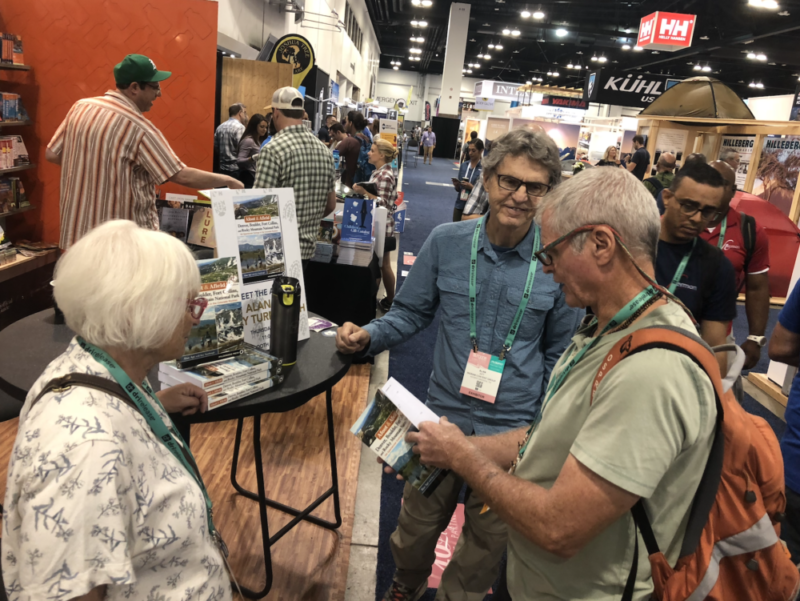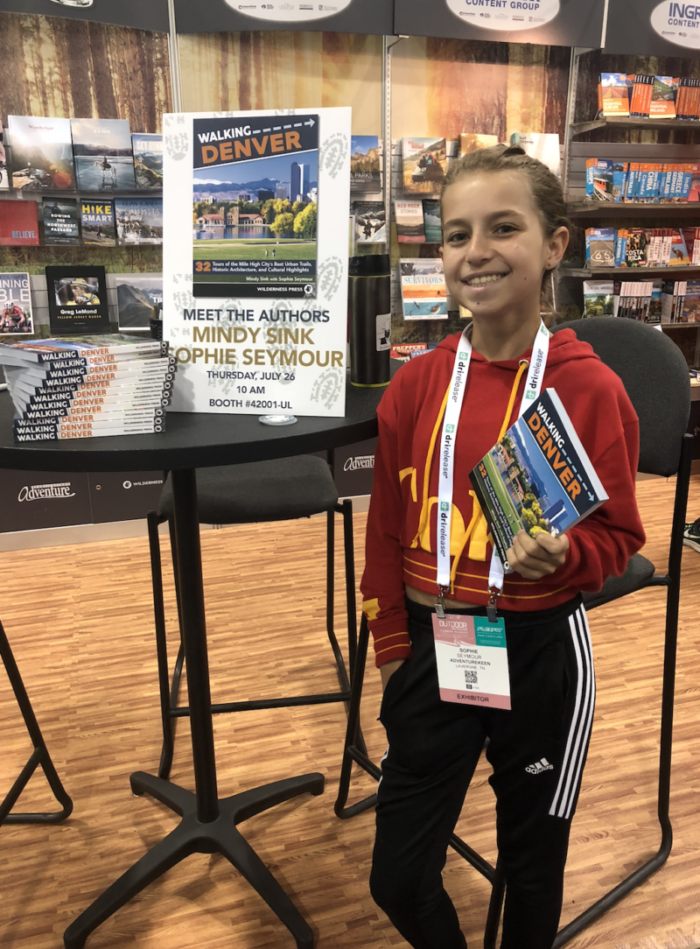 See you in November!