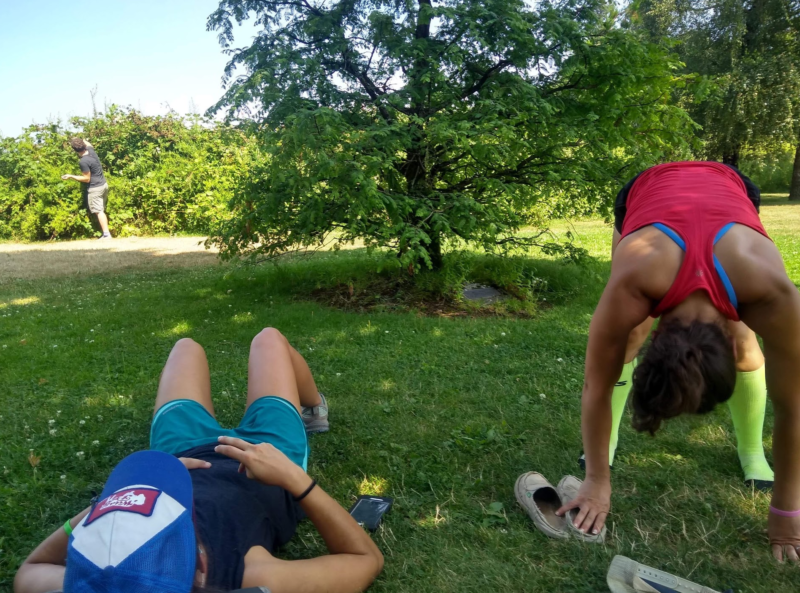 The Best Staycation for Labor Day
Posted on
August 28, 2018
Labor Day. The unofficial last hurrah of summer. A luxurious three-day weekend full of plans to pack the entire family into the car and go to the beach/lake/campground to cram in every last bit of summer fun possible. A relaxing time together spent eating ice cream and swimming and catching fireflies and sitting in traffic and building sandcastles and stuck in large crowds and bagging peaks and breaking up fights and finishing summer homework assignments and attempting back to school shopping and savoring this day off from work while also needing a vacation from your vacation. So much fun. Whew.
Or, you can skip the majority of that stress (gotta finish that homework still!), stay home, and play tourist for the weekend in your city. Which, after a long summer of traveling, sounds pretty good.
Go on a picnic
It doesn't even matter what you bring or where you go—dining al fresco makes everything taste better! Just remember to bring your own reusable plates and flatware and cups.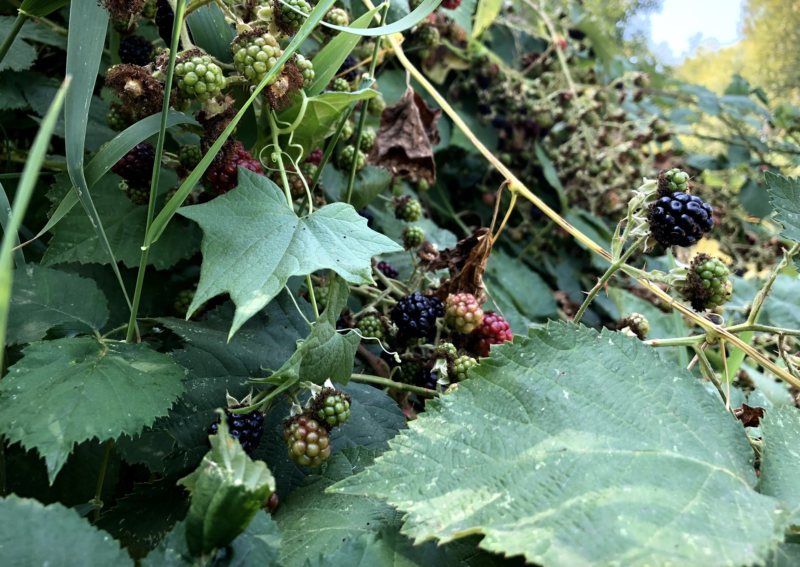 Find a new ice cream shop
Everyone screams for ice cream on a hot summer weekend! Do some online searching and find a local shop you've never visited, then complete the research by testing every flavor they have. You know, for science.
Get lost inside a local bookstore
Who needs to drop thousands of dollars traveling when you can immerse yourself between the pages of a good book for a few hours? We're partial to guidebooks and adventure books (obviously), but any book will do.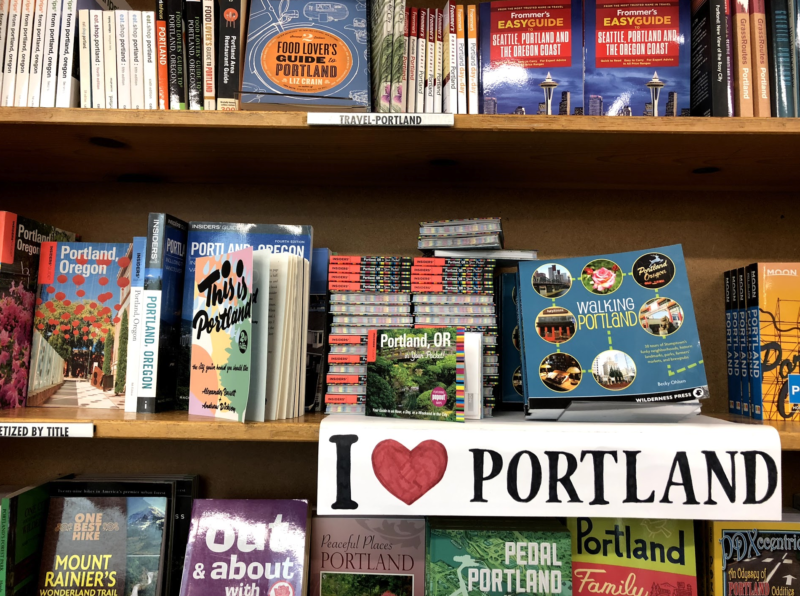 Watch a movie outdoors
With only a bedsheet, projector, movie snacks, blankets, and pillows, you can be the coolest house in the neighborhood by creating an outdoor movie theatre.
Watch an outdoor movie while indoors
It's hot. There are bugs. You don't own a projector. You can't live up to Pinterest outdoor movie standards. It's hot. Snuggle up on a couch in the air conditioning instead, and watch a good (coughWildcough) movie about the outdoors instead.
Explore your neighborhoods
Become an urban adventurer for the weekend and check out your local neighborhoods on foot. Or, pick up a copy of one of our Walking guidebooks with the routes and historical research done for you!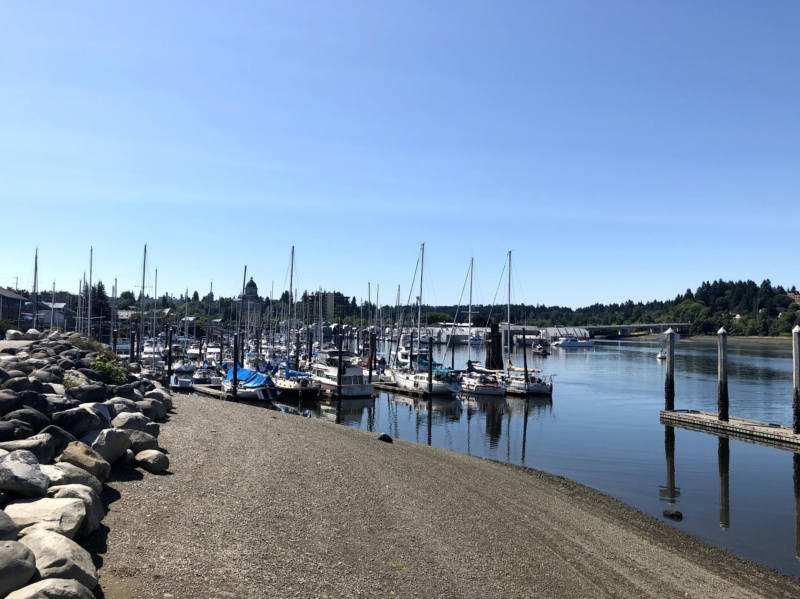 Clean up a trail
A long weekend calls for a longer hike, which means more opportunity to clean a stretch of trail! At the least, you can pick up any trash you see as you walk. At best, you can organize a group to spend a morning doing trail maintenance.
Admire local art
Some cities (looking at you, Denver!) have an abundance of local art to seek out and appreciate. Others (Birmingham) require more of a scavenger hunt to find it. But most cities have some kind of art to admire—art museum, murals, chalk drawings.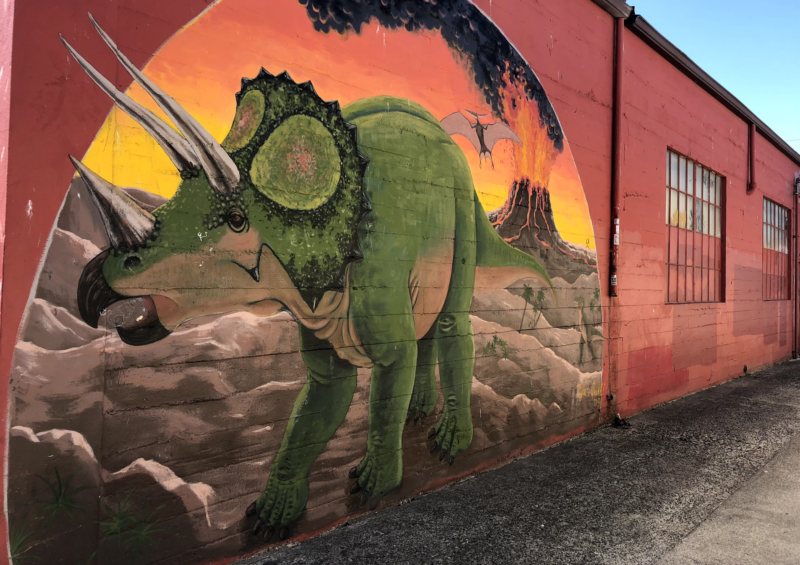 Have a barbecue
There's nothing more Labor Day-y than having a Labor Day barbecue. Though you can skip the traditional fare and find some new recipes to impress the partygoers in A Fork in the Trail or Campfire Foodie.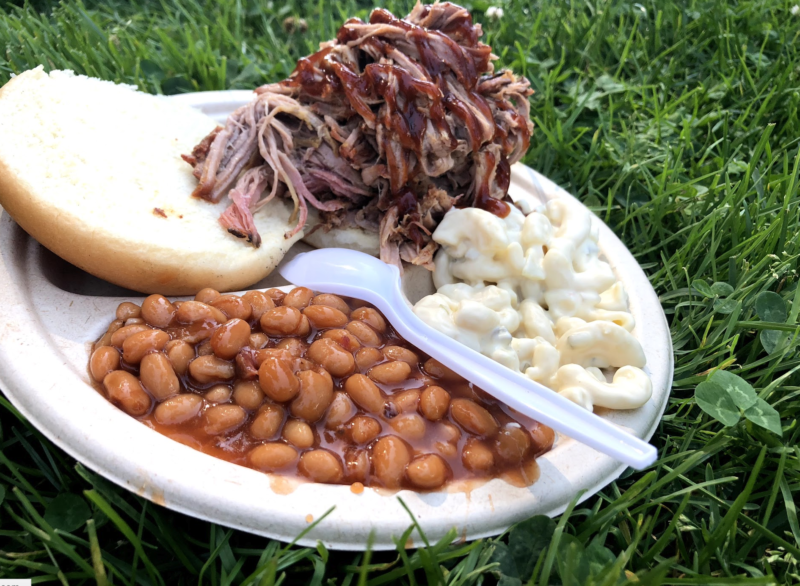 Don't do anything
It's a long weekend. An entire school year stretches in front of you. No one would blame you if you wanted to be a hermit for the entire three days. Stay in your pajamas, order takeout, play games, watch Netflix, and don't feel bad about it!