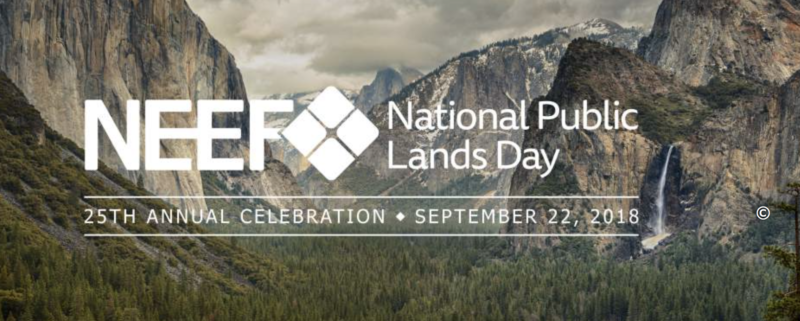 10 Ways to Celebrate National Public Lands Day
Posted on
September 22, 2018
Today is National Public Lands Day! The 25th anniversary, to be exact. The largest single-day volunteer event for public lands in the country. The day where we can all give back just a little bit to the outdoor spaces that give us so much. The day where trail work doesn't feel like real work because you're spending time outside in magnificent places.
If the weather is lovely and you're feeling philanthropic, or you just want to get outside and enjoy nature, here are 10 easy ways you can celebrate National Public Lands Day.
Join an organized volunteer group—Check out this link from National Environmental Education Foundation (NEEF) to find events in your area.
Join a REI event—REI will be hosting free events for REI members and the public to raise awareness about public lands and conservation. Bonus—the events go on through the end of the month!
Create your own event—Yeah…it's the 11th hour and you don't know what organized event you can still join. So start your own volunteer group! Gather some friends together and head outside to pick up trash on a local trail.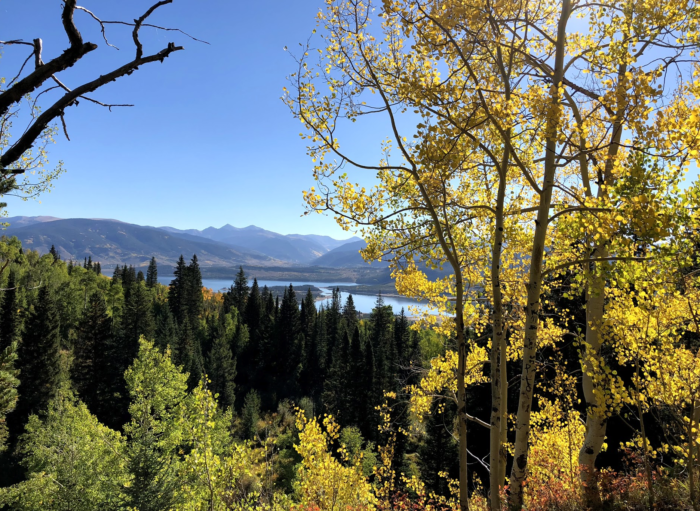 Visit a national park—Or a national forest. Or a national monument. They're all free today in honor of National Public Lands Day!
Have a picnic on public lands—Spending any time outside today is a win for public lands! Hiking to a scenic spot to eat snacks and appreciate the beauty around you? Even better!
Or spend the night camping on them—If you sleep outside tonight, it'll be like you're giving the Earth a giant 10-hour thank you hug.
Post an inspirational Instagram photo—Find your favorite outdoor photo in your archives and write a sappy caption about the importance of public lands and our need to protect them. That way when people double tap, they'll get some education!
Or an advocacy call-to-action—Be direct! You can use Outdoor Industry Association's social media messages to urge people to take action in the fight for public lands.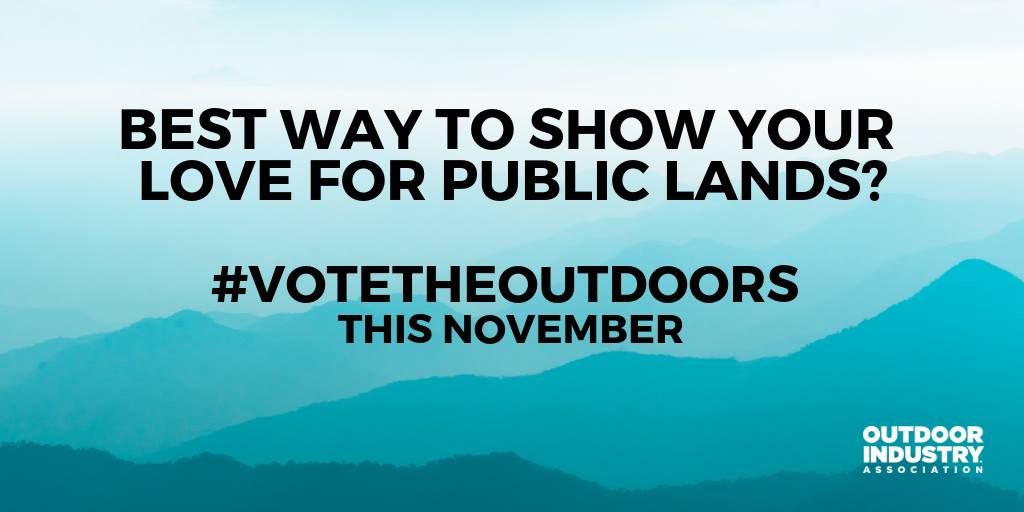 Register to vote—If you're not registered to #VotetheOutdoors, you can't help. So use today today to A) register, and B) learn where your elected officials stand on public land policies.
Go leaf-peeping—Conveniently, it's also the first day of fall, which gives you every reason to put on some flannel and go find some fall colors!