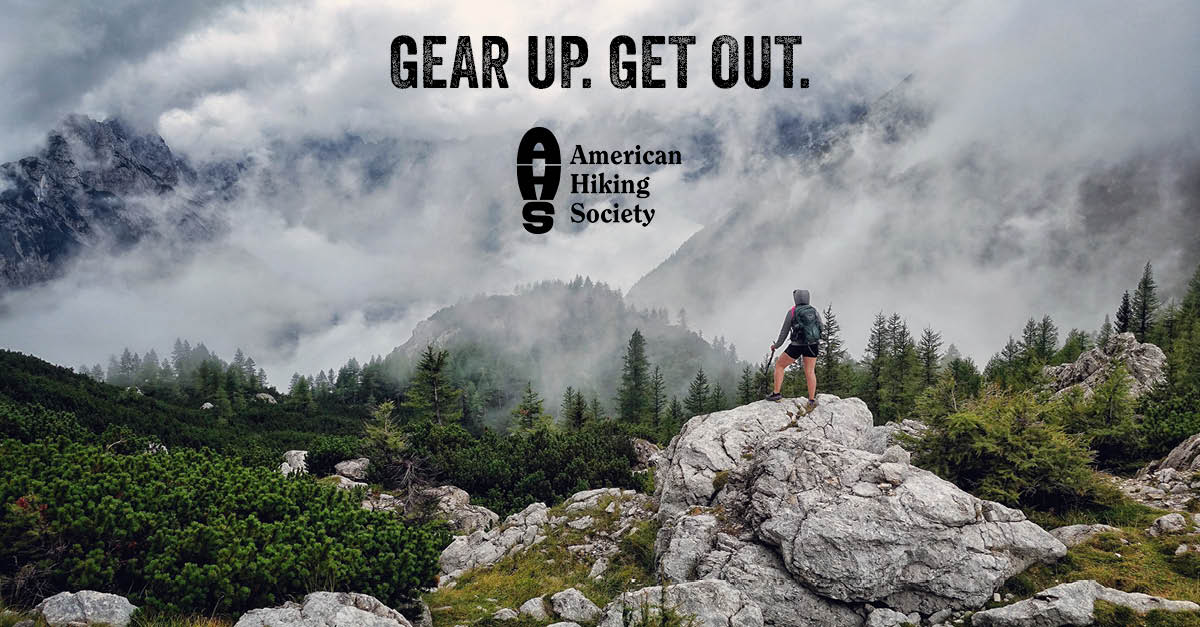 All the Reasons You Need a New Guidebook
Posted on
September 4, 2018
We are celebrating American Hiking Society's Gear Up. Get Out. campaign this week until September 7th, where 5% of all sales of our guidebooks will go toward protecting the trails we all love to hike.
"That's great! I support your support of AHS. But I'm not in the market for a new guidebook this week, sorry."
Pish posh. Of course you need a new guidebook! You don't want to live in a boring world where you don't need a new guidebook, now do you? Let's be honest—you'd get lost. So lost. You need us.
"Well…I don't know…I wasn't planning on shopping this week. Back-to-school stuff blew our budget."
Ah man, we totally understand. We've been there. But pour yourself another cup of coffee, settle back, and let us explain exactly why you need to Gear Up. Get Out. this week with a new guidebook.
The most obvious reason—you'd be helping AHS, who is helping our trails in honor of the 50th anniversary of the National Trails System. It really doesn't get any easier to donate money and get a new guidebook than that.
You can show all your visiting friends and family members how adventurous you are by displaying your guidebooks in prominent places around your house. "Can you pass me the salt, Brenda? It's right next to my 60 Hikes Within 60 Miles: Boston book."
You can get a jump starting on planning your 2019 trips by perusing our site during your lunch break in hopes that your coworkers look over your shoulder in envy.
Or, you can decide what trip you can fit in before the end of the year. Fall and winter are great for hiking, and we fully support spending holidays in the woods without other people around.
You can make new friends by taking cool guidebooks (looking at you, Best of the Appalachian Trail) to public places and reading them with the covers prominently displayed. Who doesn't want an impromptu AT conversation?
You can get a book about your dream hike, rip out the photos, and put them on your Dream Board. Or leave them lying around for your significant other to find. Or use them to tell your boss you're taking leave and living in the wild for a spell.
However you choose to use your new guidebook, you can rest easy at night knowing you helped save our trails.
Now stop reading this and go shopping!