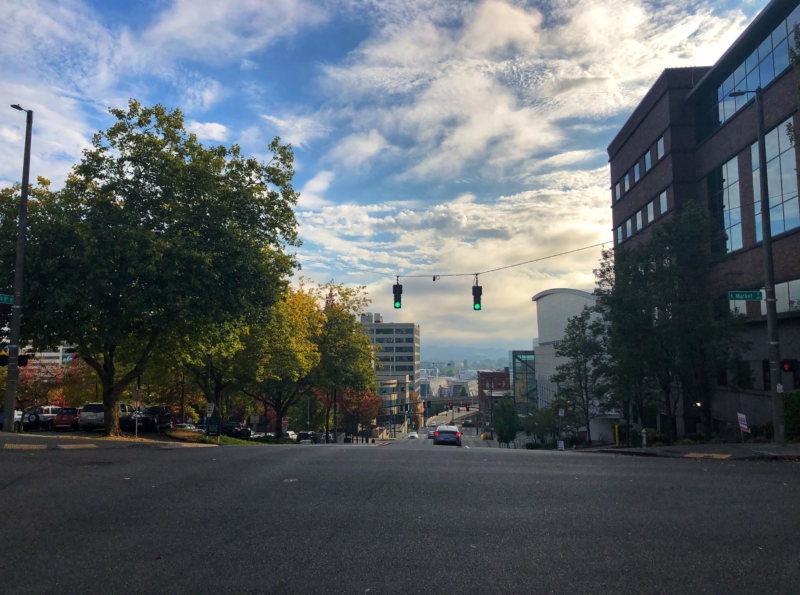 How to Live Like a Local While Traveling and Have No Time to Explore
Posted on
October 9, 2018
As intentional as we try to be to live like a local when traveling throughout the country, with packed schedules and no free times it may seem next-to-impossible to do. After all, not everyone has the luxury of going on an epically scenic hike on their lunch break.
But even if you have zero free time for exploration, there are plenty of ways you can appreciate the city you're visiting and support local businesses.
Book your travel wisely
If possible, schedule your incoming flight a few hours (or even a day!) before work starts, and your outgoing flight for the morning after your work ends. This can give you some time to yourself to soak in everything your destination has to offer.
Watch the local news
Sure, some of it won't be a pleasant introduction to the city you're in. But you'll also get a dose of feel-good stories, like who had the largest pumpkin at the state fair or why in the world the birds outside your window are flying like they're drunk.
Eat local
Take a moment to find local coffee shops or restaurants instead of chains. Look for menu items with fresh, local ingredients. Make the sacrifice to drink local wine or beer or spirits. Ask what food is most popular in the city or region.
We mean really local
Don't rely on online reviews of restaurants—talk to waiters, bartenders, baristas to learn about where they (read: not tourists) frequent.
Find the green spaces
All hotel gyms look the same—bland. Seek out a nearby trail or park to get in your morning workout or to sneak away to between meetings.
Take the long way
Park your car in an offsite lot or get off the bus or train a few stops from your destination. This way you can enjoy a stroll in fresh air before going into a windowless ball room for the remainder of the day.
Walk it out
Suggest (or insist, if you're the boss) on having walking meetings outside. You're still getting work done, but you get the added benefit of sneaking in some exercise and wandering around the nearby streets.
Work local
If you have an inbox overflowing with emails that need to be answered or a boss who insists on having that report by 5 p.m. sharp, take your laptop to a local coffee shop, coworking space, or our personal favorite, brewery.