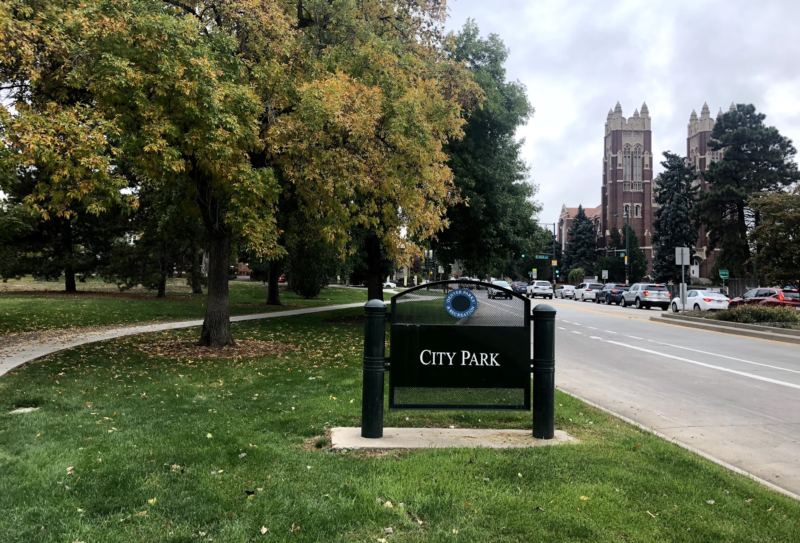 How to Live Like a Local While Traveling in Denver
Posted on
October 28, 2018
Our final (for now) destination for our Live Like a Local series was my visit to the Mountains and Plains Fall Discovery Show in Denver, Colorado. Well, Stapleton, a neighborhood east of Denver, to be exact.
Three days is not a lot of time to wander around aimlessly stumbling upon cool local spots, so I made a list of things I wanted to do and places I wanted to see within my time constraints—as many parks as possible (Stapleton is packed with parks!), the Denver Zoo, local coffee or breakfast shop, walk in the snow, mountain summit, local brewery.
The new-to-me location plus great weather (cold and snow flurries were a welcome change to the Alabama heat) plus having Walking Denver by Mindy Sink in hand were great excuses for me to experience Stapleton as a local before the show started.
I left my Airbnb (another way to actually live like a local!) for a run with the intention of following the Park Hill walk, knowing full well that my curious nature would probably take me off-route to any sight that caught my eye. And it didn't disappoint!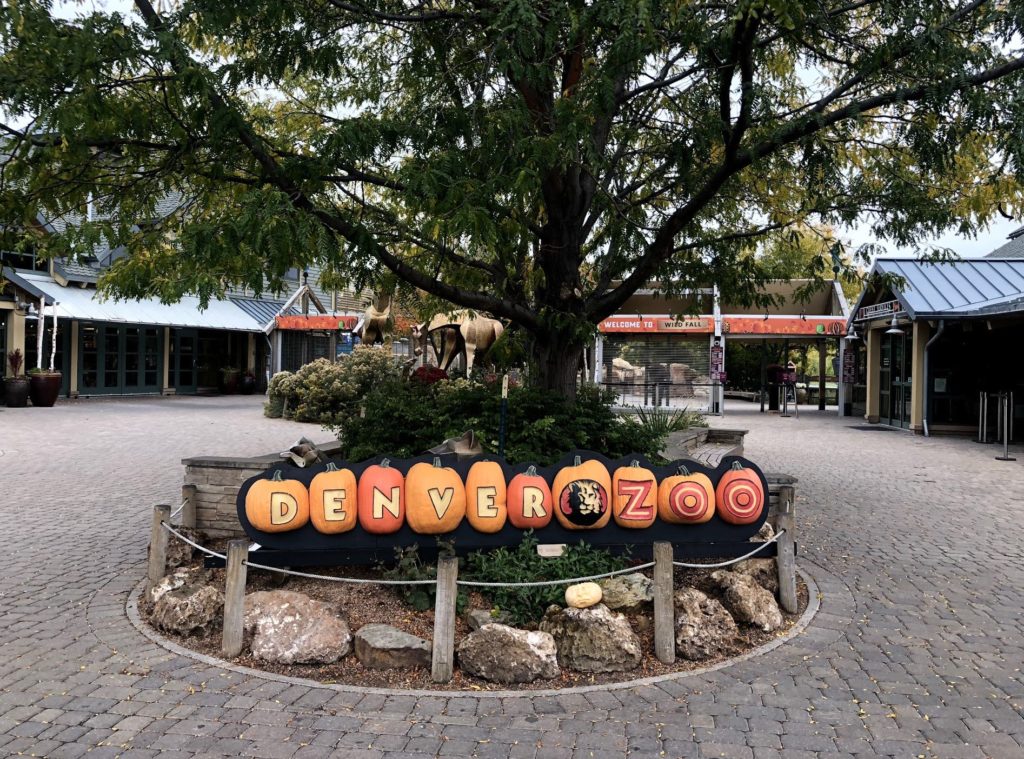 I almost immediately detoured to see the Denver Zoo dressed up for Halloween, I indulged in newly-opened Sugar Rush Donuts, and I sat for a few minutes too long to watch the ducks eat breakfast at the appropriately-named Duck Lake.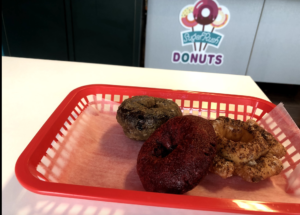 I got to admire the impressive, stately homes in Park Hill, and appreciate the renovations of the older, smaller homes on the outskirts of the neighborhood, all while clutching my bag of doughnuts.
After the show ended, I raced to change into my running clothes to get one in more local adventure—a nighttime summit of Mount Morrison. Sure, I had a 3 a.m. alarm the next day to get to the airport, but I couldn't leave Colorado without saying hello to my favorite locals—the mountains.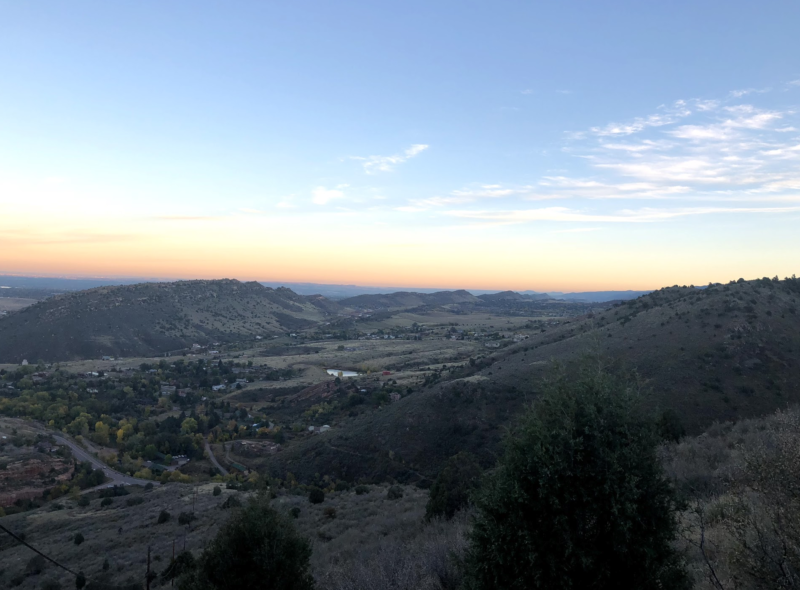 Mount Morrison is a perfect summit for locals—the lack of trailhead and signage mean that the tourists that flood other trails generally are nowhere to be found here. In fact, we had the trail completely to ourselves, and I got to be a true local and sit in horrific rush hour traffic.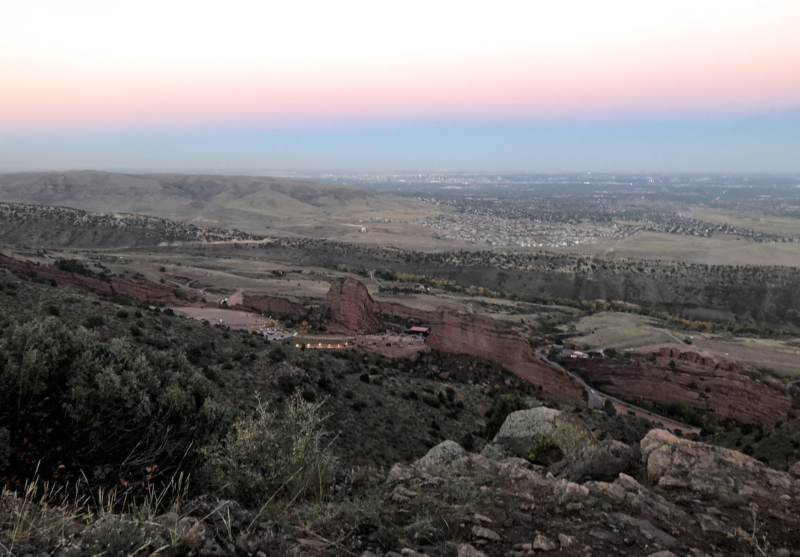 The trail was a perfect mix of short but steep, lung-searing but beautiful, technical but also smooth in spots. Working for a guidebook company, my thoughts the entire time sounded a bit like, "What would we rate this trail? 'Strenuous+?' 'Do not attempt in the dark?' 'Best for mountain goats?'" We reached the summit just as the sun slipped behind the Rocky Mountains, Denver glittering far below us.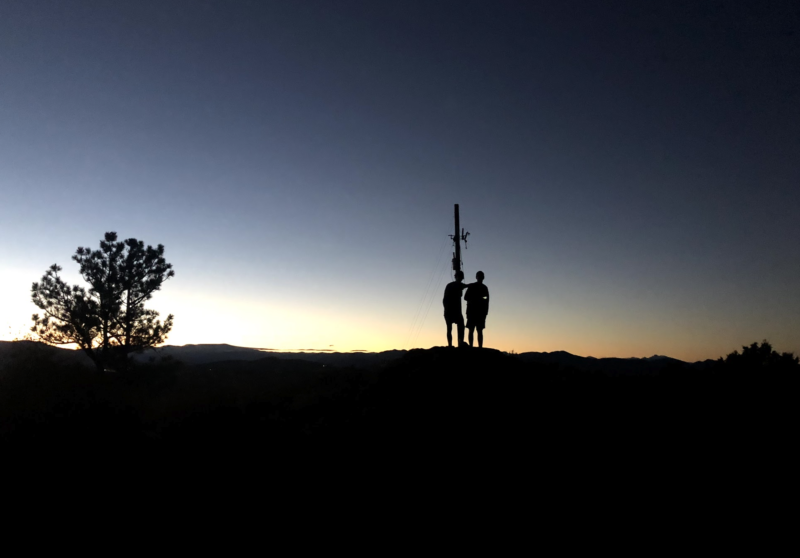 After a dinner of local Greek food and local ice cream (ingredients even from local farms!), I drifted happily off to sleep (nap?) knowing I had accomplished everything on my list for this trip and tried to live as local as possible.