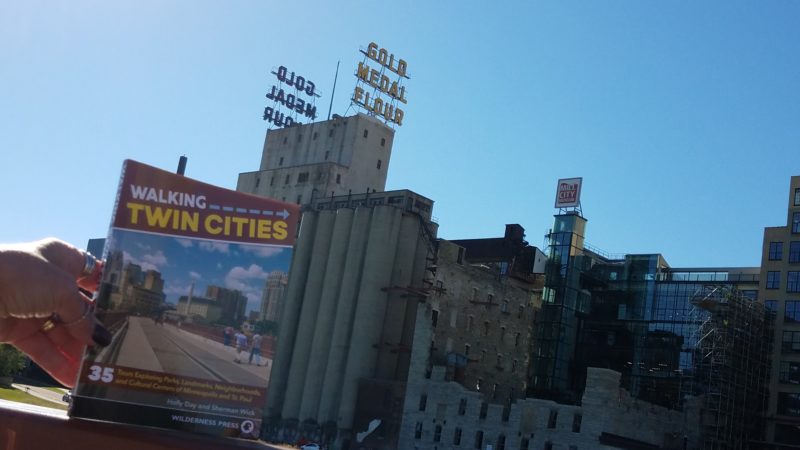 How to Live Like a Local While Traveling in Minneapolis
Posted on
October 25, 2018
Continuing our How to Live Like a Local series, where we share tips on how to soak in the local vibe on work trips with short amounts of free time, AdventureKEEN hit the land of 10,000 lakes.
Thanks to our Walking series, it was almost too easy to live like a local in some of the cities where we had our independent bookseller shows. We got to flip through the maps in Walking Seattle, Walking Baltimore, Walking Twin Cities, and Walking Denver, find a walk close to our show, and set off on foot to get a real taste of the neighborhood and its history. Perks of being a guidebook publisher!
AdventureKEEN family members Brett and Jody are Minnesota residents and fairly familiar with the Twin Cities. But while they may know how to navigate the streets, they aren't necessarily versed in all the interesting facts about the architecture and stories behind the storefronts.
Enter Walking Twin Cities by Holly Day and Sherman Wick. This new, updated edition barely had dry ink before we tested it out during the Heartland Fall Forum. With guidebook in hand, Brett and Jody set off to explore the Mill District in Minneapolis.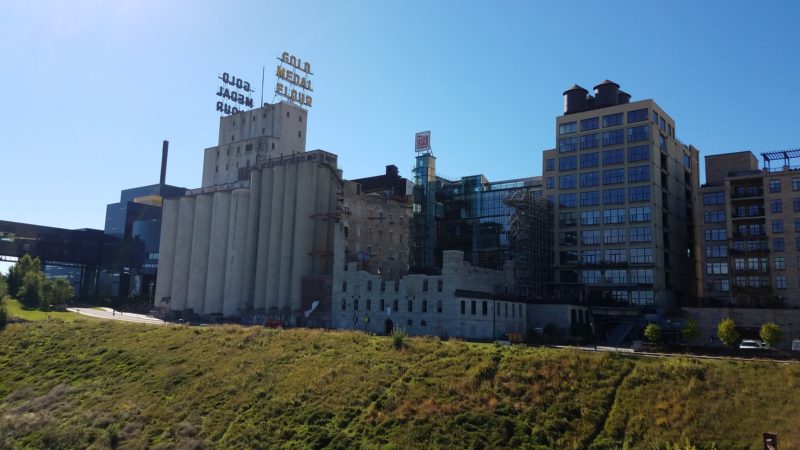 According to the guidebook, the Historic Mill District is not a neighborhood but a confluence of historic Minneapolis communities surrounding the city's quintessential life source: waterpower from St. Anthony Falls. Energy was a limited commodity in the 19th century, and the abundant hydroelectric source provided an accessible, affordable, and consistent supply. As a result, industry, followed by communities, developed on both east and west banks of the energy-rich Mississippi River.
Brett and Jody were pressed for time, so they decided to hit the district's high points—the Stone Arch Bridge, Mill Ruins Park, and Upper St. Anthony Falls Lock and Dam. They walked over the massive Stone Arch Bridge (the only stone bridge on the entire Mississippi River!), and into Mill Ruins Park, where they saw the remains of first-generation mills from the 1850s and Upper St. Anthony Falls.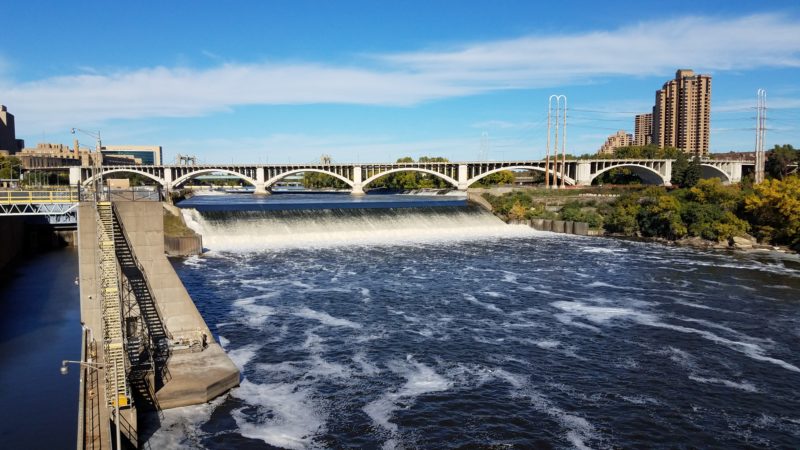 Is it cheesy to say that the powerful water and history of the mills rejuvenated them and gave them enough energy to have a successful show? Probably. But we're not above being cheesy! Brett and Jody got to take a beautiful, accessible walk through the heart of the Mill District of Minneapolis, showing that even locals can still learn a thing or two about living local.