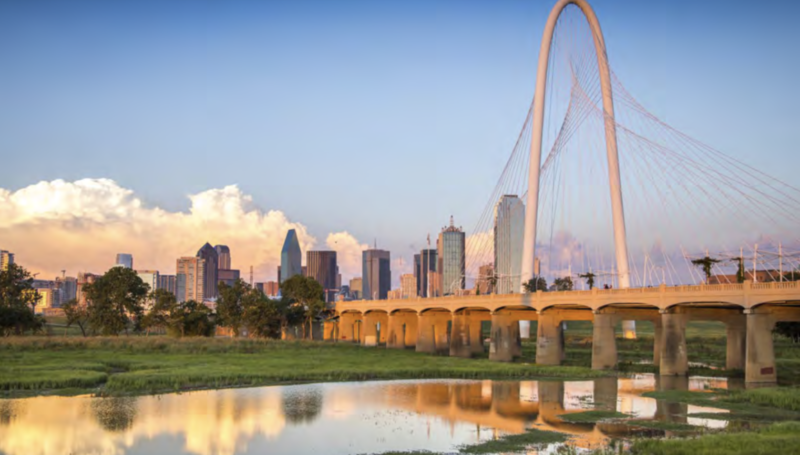 Best Hikes in Dallas to Do with Your Family on Thanksgiving
Posted on
November 19, 2018
Making an effort to get outside with the family this Thanksgiving is important for many reasons—it fights off the inevitable post-meal food coma, it embraces the #optoutside movement, it gives your family something to do other than get on each others' nerves, and it lets you relax and spend time in nature.
Whether you live in Dallas or are just visiting, here are five hikes you should check out with your family for Thanksgiving.
For the family who wants to do their own Turkey Trot.
Katy Trail
Distance: 5.64-mile out-and-back
Difficulty: Easy
No trail is more well known in Dallas than the Katy Trail. Without question, it is one of the most popular trails in the metroplex. Crowds of people overtake it on weekends and holidays, offering the adventurous visitor an always lively experience.
The trail's history dates back to the late 1800s, when the Missouri–Kansas–Texas (MKT) Railroad began operating a passenger and freight line into Texas, connecting it with states to the north. The MKT, nicknamed the "Katy," eventually connected St. Louis with Dallas and Fort Worth and extended as far south as Galveston.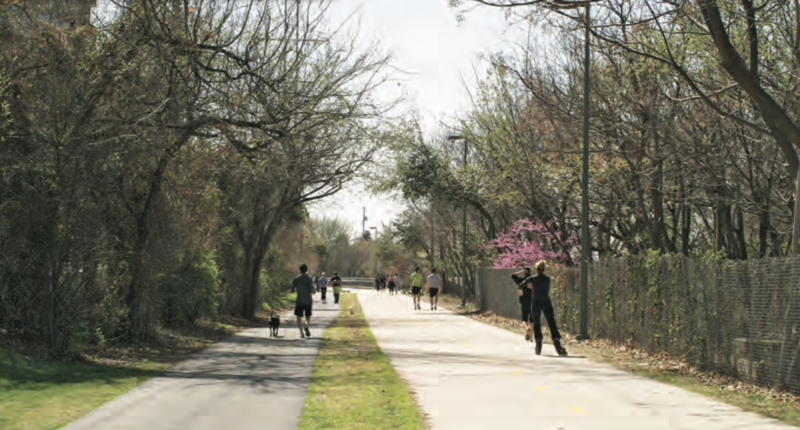 For the family who has a lot of endurance.
Black Creek-Cottonwood Hiking Trail
Distance: 9.58-mile out-and-back
Difficulty: Moderate
This long day hike explores the wild, grassy woodlands between the small Black Creek and Cottonwood Lakes of the LBJ National Grasslands. Although the bulk of the trail is open woodland, you will pass through many small pockets of sunny grassland as you make your way north.
One of only 20 national grasslands in the country managed by the U.S. Forest Service, the Caddo–Lyndon B. Johnson (LBJ) National Grasslands consists of close to 40,000 acres of land. The grasslands are divided into two sections: the Caddo sec- tion, northeast of the metroplex, and the LBJ section, northwest of the metroplex.
The Caddo is slightly smaller than the LBJ and comprises a few recreational areas at Lake Coffee Mill and Lake Davy Crockett—small lakes built in the 1930s, when the land for the preserve was acquired. Its trails are popular with equestri- ans. The LBJ is a hiking hub. Not only does it have a 75-mile multiuse trail system accessible from its main campsite, TADRA Point, but it also has a 4-mile hiking trail connecting two of its small lakes—Black Creek and Cottonwood.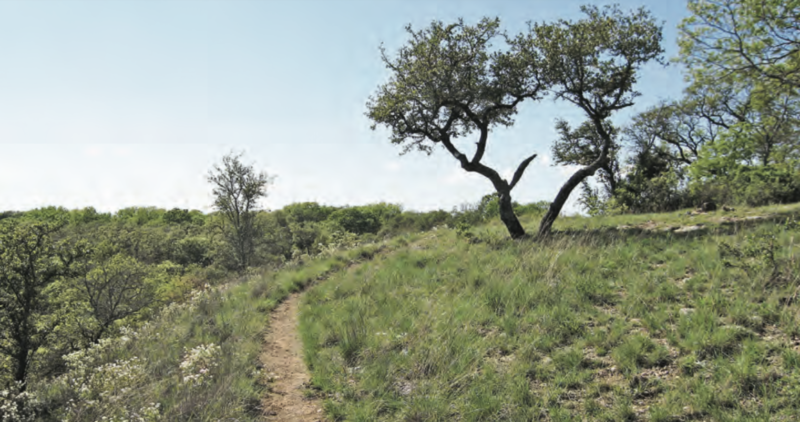 For the family who has fur babies.
Windmill Hill Preserve Trail
Distance: 1.6-mile figure eight
Difficulty: Moderate
This shady trail loops through a small, heavily wooded preserve, making it an excellent spot for hiking on a hot, sunny day. Though not especially scenic, the trail appeals to those who enjoy exploring because the myriad junctions allow you to digress with little risk of becoming too lost.
Be prepared for a network of paths branching left and right as you hike along the trail. Though these unmarked trails split off in different directions every few hundred feet, it's almost impossible to get lost for long because almost all trails eventually lead back to the center of the preserve, where a trail runs west–east through its center.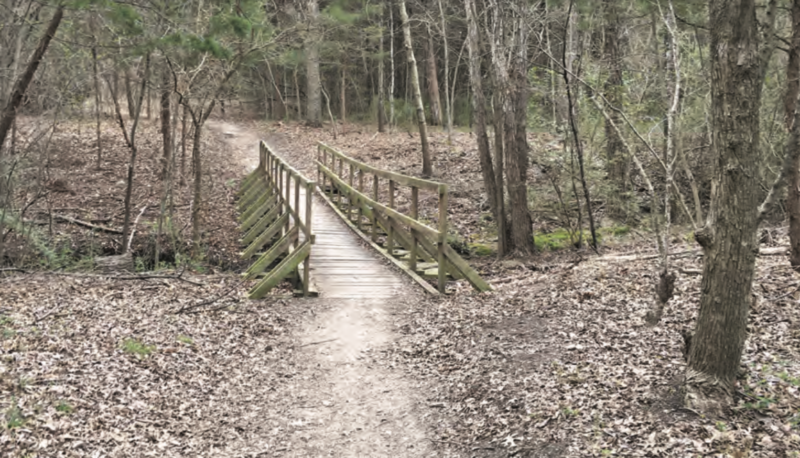 For the family who hikes with wheelchairs.
Trinity Skyline Trail
Distance: 2.6-mile loop
Difficulty: Easy
Unapologetically urban, the Trinity Skyline Trail offers something few other Dallas trails have: unobstructed and absolutely stunning views of the Dallas skyline. Loved by joggers, walkers, and bikers, this trail has the same urban appeal as the extremely popular Katy Trail. It's a scenic, flat grade, easily accessible greenbelt in the heart of one of the most populous cities in the state. This trail also makes for an excellent spot to bring out-of-town guests—being a greenbelt, it does not require special footwear, and postcard-worthy photographs are almost guaranteed on any visit.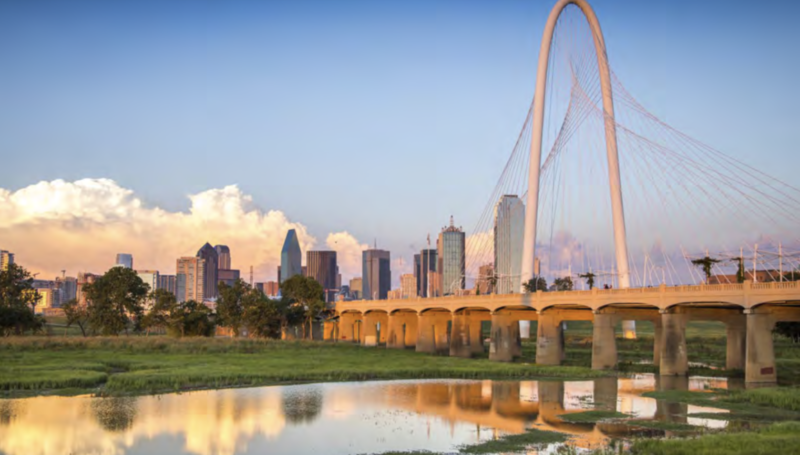 For the family who has lots of kiddos.
Fort Worth Nature Center: Prairie Trail
Distance: 1-mile loop
Difficulty: Easy
Children will love this flat trail that winds alongside a bison range and prairie dog town, then through a wide prairie with excellent wildlife viewing.
If you look closely at the prairie, you'll spot dozens of dirt mounds, marking prairie dog burrows. These rodents can be difficult to spot at first because their fur is close to the color of the dirt. Look for them by their burrows—you'll see them bob- bing up and down—and listen for their barks, which alert the colony to predators. You may or may not see the other prairie resident—the bison—in this area; the bison range is actually quite large, and the animals have a lot of space in which to roam.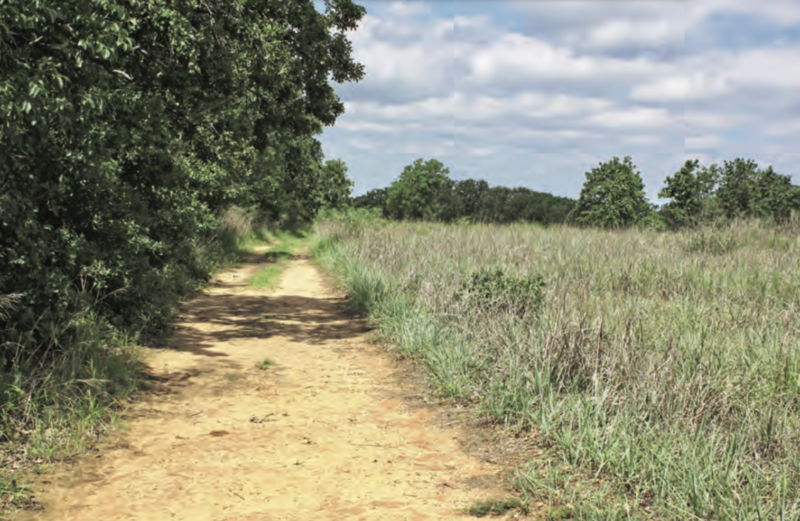 For more hikes in the Dallas-Forth Worth area, pick up a copy of the new 60 Hikes Within 60 Miles: Dallas-Fort Worth by Joanie Sanchez.