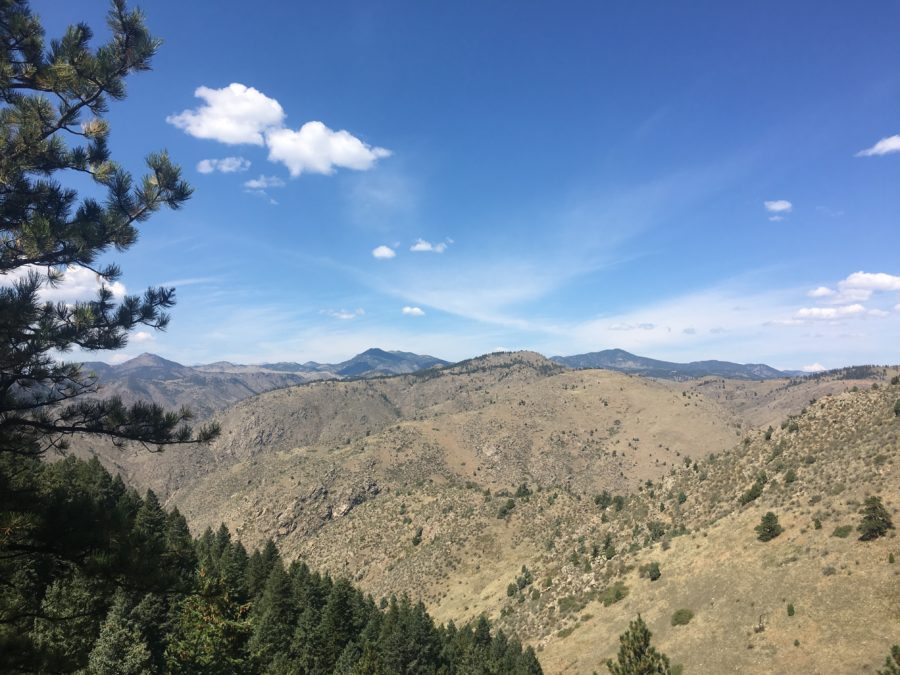 Why You Should Hike Windy Saddle Park in Golden
.Mindy Sink, author of Walking Denver by Wilderness Press, is also furiously writing the new 60 Hikes Within 60 Miles: Denver (No, really. Follow her on Instagram and Twitter to see some jaw-dropping photos and funny commentary of all her hikes!). She shared a sneak peak of a nearby hike that's a must-see while you're in town.
Windy Saddle Park: Lookout Mountain Trail
LENGTH: 2.6 miles
CONFIGURATION: Out-and-back
DIFFICULTY: Moderate
SEASON: Year-round (there can be snow and ice in some spots during winter)
ACCESS: Free, open sunrise to sunset
SPECIAL COMMENTS: This is a shared use trail with mountain bikers and trail runners and due to proximity urban area, and it can be quite popular.
The foothills above Golden have many hiking options, with varying degrees of difficulty and views. This hike lets you cheat a little by driving partway up the Lariat Loop, a designated scenic byway. This five-mile stretch of the total 40-mile road is part of the original Lariat Trail, which was created for some of the first automobiles to take scenic mountain drives. There are pullouts along the road where you can stop to look at the tabletop mountains and the town of Golden—and maybe see a few hang gliders soar past on their way down from the top. You'll probably be sharing the road with lots of cyclists getting in their own workout.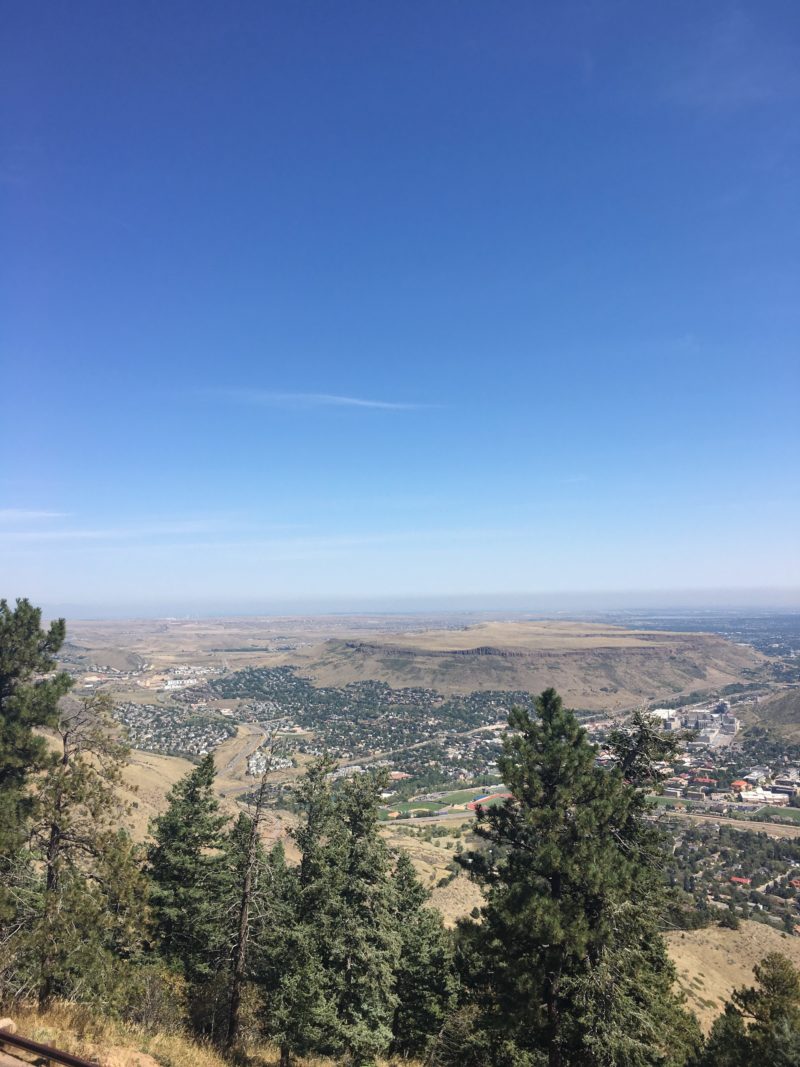 DESCRIPTION
You'll depart from the Windy Saddle Trailhead, where there is a small parking lot. It is an option to add 2.5 miles (and a steep elevation gain) by starting this hike at the Chimney Gulch trailhead and skipping the drive, but this shorter hike can still be breathtaking in literal and figurative ways.
From the Windy Saddle Trailhead you can take in views of Mount Zion and Lookout Mountain summits as well as Clear Creek Canyon. You'll also see the city of Golden with the tabletop mesas (ancient volcanos) flanking it and even Denver to the east.
The name Windy Saddle presumably came from the ever-present wind that swoops up as it meets the mountains here, providing updrafts for birds such as hawks (I haven't been so lucky to see any here) and people in hang gliders. Not far from the parking area is the giant "M" for the Colorado School of Mines, which is located in Golden. The "M" has been on Mt. Zion since the early 1900s when students and burros hauled up the supplies to create it before there was a road. Tradition has it repainted white every year, though the nighttime lighting is now energy-efficient and computer-controlled from campus.
You'll start the hike doing steps and it doesn't really level off until near the end. The city of Golden is at 5,675 feet above sea level and the Windy Saddle Trailhead is at 6,917 feet above sea level, and you'll gain over 600 feet of elevation along the way. You are sharing this narrow trail with hikers who may have leashed dogs and mountain bikers so be aware of your surroundings and step aside to let others pass you as needed. While there may be welcome shade in summer, that can mean ice in winter so come prepared with ice cleats or the like to prevent slipping.
Pretty soon you'll see a sign and you want to go left, sticking with the Lookout Mountain Trail. You'll be getting glimpses of the previously mentioned views as you switchback and come to clearings between the mostly forested trail.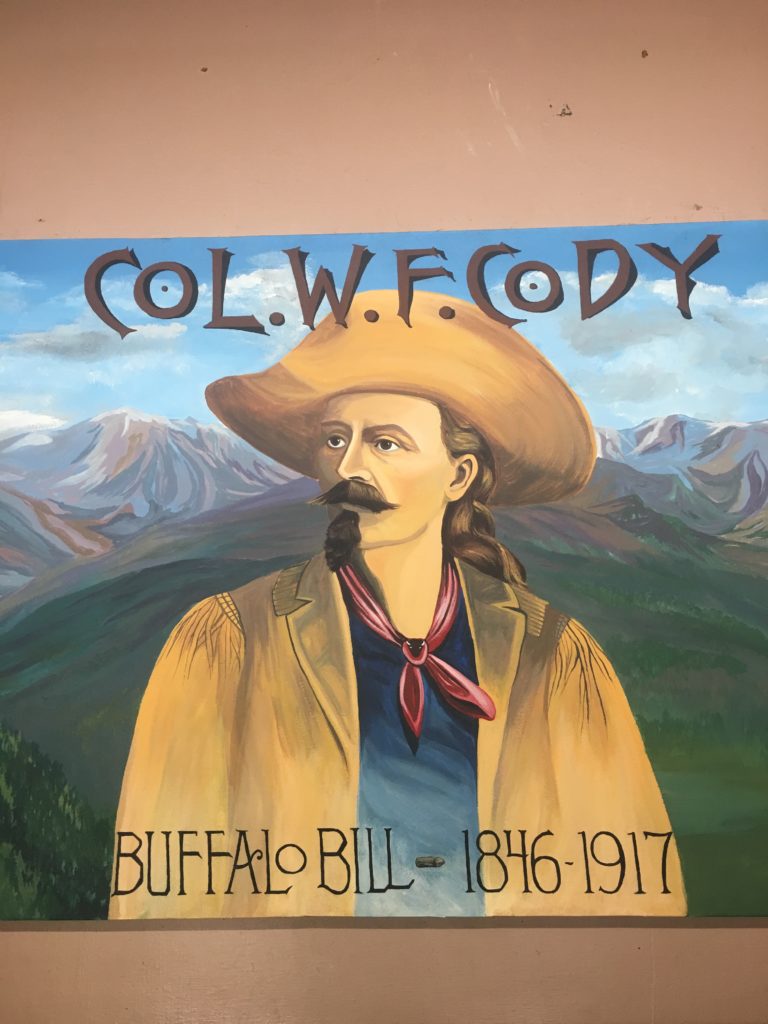 You'll reach a junction with a left turn for The Buffalo Bill Museum and Grave, which is a short distance from the intersection with the sign. Buffalo Bill was—and in many ways still is—a well-known figure in the West who entertained many with this Wild West shows. If you have the time and it's during business hours, it's worth a stop at this wildly popular tourist spot, where there's a lookout platform for more views to the east. For the purposes of this hike though, go right at this juncture.
Shortly you'll reach the top of Lookout Mountain where you can cross the road (note that there is no crosswalk here, so please be very careful) to the Lookout Mountain Nature Center. The center has limited hours, but this fenced in area has trails of its own and both the center and the trails tell the story of the wildlife and human footprint here. Also on this site is the Boettcher Mansion, an Arts & Crafts style home built in 1917 for wealthy businessman Charles Boettcher. Now used for conferences and weddings, this former home is a designated National Historic Landmark with enviable views.
Turn around and head back to the Windy Saddle Park trailhead and your car.
NEARBY ATTRACTIONS: The town of Golden has many places to eat, drink and visit. Go to visitgolden.com to learn more. The Buffalo Bill Museum and Grave, buffalobill.org, is just off the trail or can be visited by car. The Lookout Mountain Nature Center & Preserve has 110 acres of its own trails, historic buildings and education resources (no dogs allowed here).
DIRECTIONS: From Denver, take 1-70 West to the Hwy. 58 exit to Golden. Highway 58 will intersect with Hwy. 93 at a stoplight; turn left. Take a right on 19thSt., which becomes Lookout Mountain Rd. (sometimes Lariat Loop Rd. on GPS) and follow it 3.4 miles to the Windy Saddle trailhead parking lot.