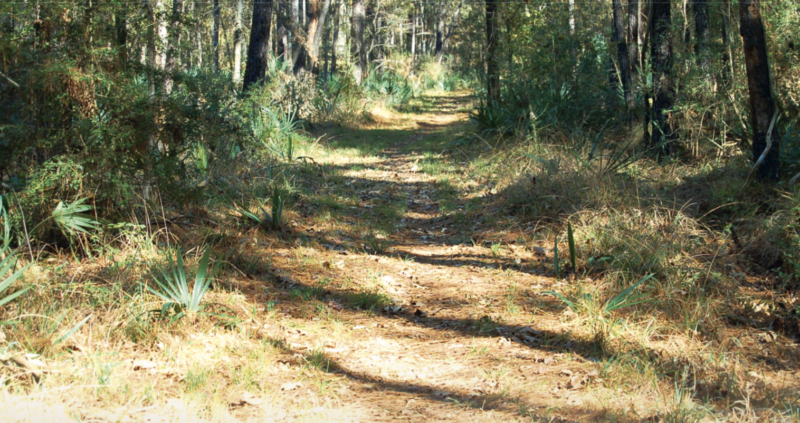 Best Spots for Winter Trail Running in Houston
Posted on
December 10, 2018
While a large part of the runners throughout the country are breaking out their tights, microspikes, gaiters, and mittens, it's business as usual for Texas trail runners.
Houston is especially great for trail running because of the Gulf Coast in the south, Texas coastal prairies in the south and west, marshes along the coast, East Texas forests north and east, rolling hills north, and riparian landscapes along rivers, creeks, and bayous all around the city. If you're a local or just visiting, here are the best trails to check out in Houston this winter.
Houston Arboretum and Nature Center Outer Loop
Length: 2-mile loop
Difficulty: Very easy
Located in Urban Memorial Park, this is an easy trail for beginner trail runners that offers a glimpse of Houston before the days of concrete and skyscrapers. A bridge just east of the Houston Arboretum connects the north side of Memorial Park to the south side.
The trail is well marked every 0.25 mile along the 2-mile route. Pine, oak, and hickory trees border most of the trail. You will eventually reach a three-acre meadow on your left. Approach the meadow quietly and you may see the family of coyotes that lives here. Inside this meadow is a small artificial pond where you may encounter copperheads, coral snakes, toads, and other wildlife.
Seabrook Hike and Bike Trail
Length: 6.8 out-and-back
Difficulty: Moderate
This run includes a mixture of a small-town neighborhood and wilderness in some of the best birding areas along the Texas Gulf Coast. Look for pelicans, ospreys, warblers, egrets, sandpipers, buntings, and numerous migrant songbirds. Other wildlife includes white-tailed deer, alligators, bottlenose dolphins, armadillos, blue crabs, shrimp, and catfish.
This 6.8-mile out-and-back run can be shortened by parking at any of the other parking lots along the route. The run, which is also popular with bicyclers, takes you from the small town of Seabrook proper to Pine Gully Park on Galveston Bay. Park at either the Seabrook Community Center or City Hall and head right toward Second Street.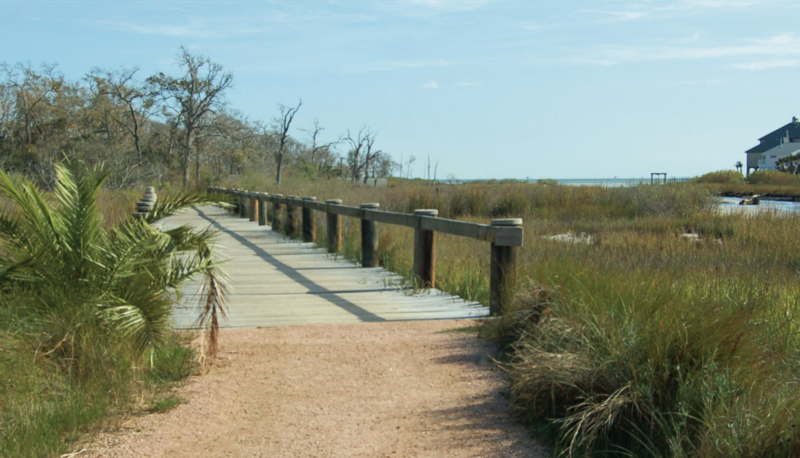 Lake Houston Wilderness Park: Forest Trail
Length: 8.8 mile balloon
Difficulty: Moderate-difficult
This hike, which does not feature much elevation change, is difficult due to its length. It starts at the parking lot next to the nature center and heads east toward the East Fork San Jacinto River before turning around and looping back. All hikers must check in with park headquarters at the park entrance pay booth before beginning their hike to obtain a trail map and pay the daily fee.
The trail surface is dirt with some asphalt, showing remnants of an old road. Loblolly pines are predominant in this part of the park, creating a high, thick canopy over the forest floor.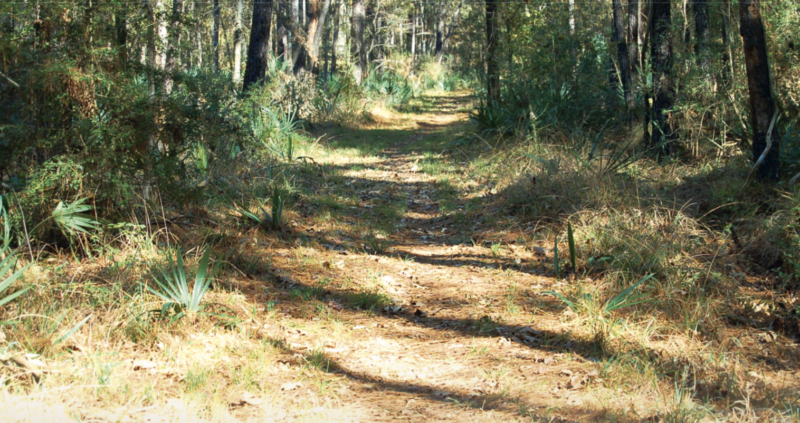 Sam Houston: Winters Bayou
Length: 8.6 mile out-and-back
Difficulty: Moderate-difficult
The Winters Bayou run is long but beautiful. It ends at Rivers Creek, 4.3 miles from the trailhead, at a nice spot for a snack before turning around to go back to your car. After heavy rains this creek can flow swiftly, so be cautious. The Sam Houston National Forest is one of four national forests in Texas. It contains more than 163,000 acres and is located between Huntsville, Conroe, Cleveland, and Richards.
The trail markers on this entire run are white and located 6–7 feet high on trees along the trail. If during any hike on the Lone Star Trail you have not seen a marker in a few minutes, stop and get your bearings.
For more trails in the Houston area, pick up a copy of the new 60 Hikes Within 60 Miles: Houston by Laurie Roddy.