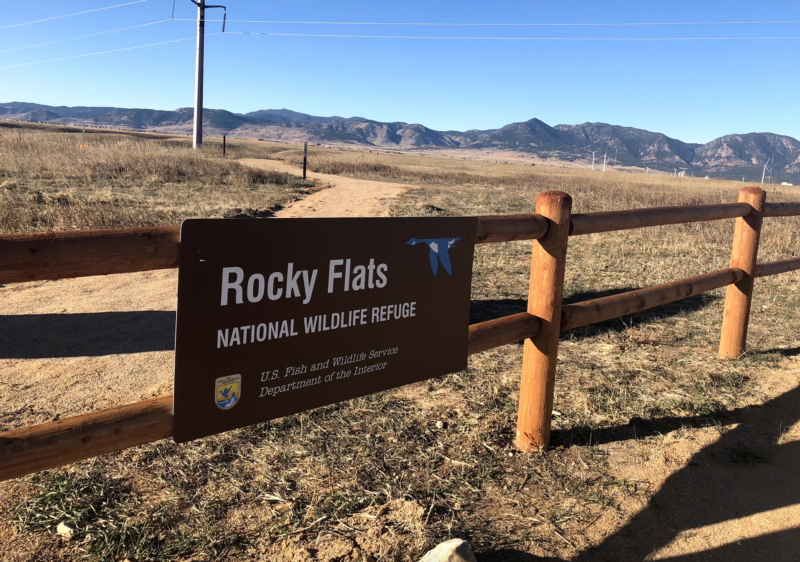 Hiking on an Old Cold War Site in Colorado
Posted on
December 12, 2018
Controversial. Dangerous. Cold War site. Nuclear weapons. Plutonium. Wildlife refuge. Great hiking trails. Wait…what? The dichotomy of descriptions and opinions surrounding Rocky Flats National Wildlife Refuge outside Denver, Colorado is fascinating and curious. So we checked it out.
Rocky Flats Plant opened in 1951 and was one of only 13 US sites for nuclear and nonnuclear weapons production during the Cold War. The site was closed in 1994, cleaned, established as a national wildlife refuge in 2001, and opened to the public in September 2018 with 11 miles of trails to hike, bike, and run.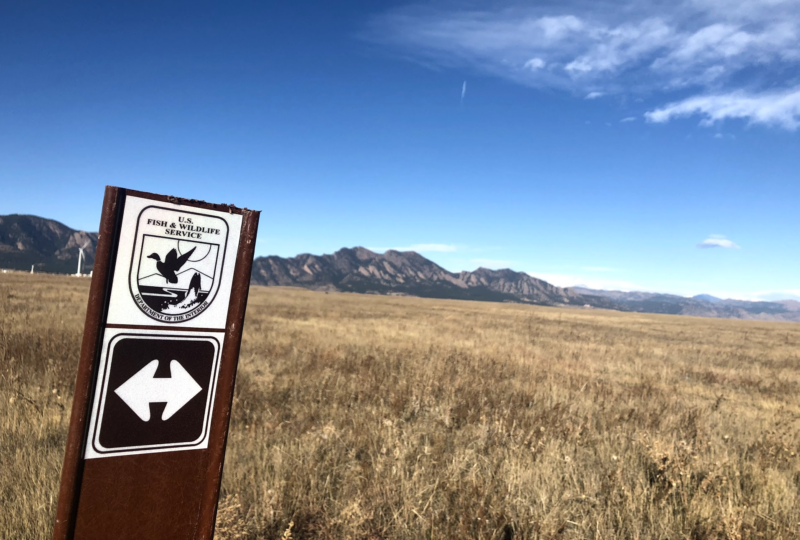 As guidebook publishers, we strive to update our books every 3-4 years. This way, hikers can always expect updated information, leads to the best new trails, and accurate directions to not get lost (hopefully). 60 Hikes Within 60 Miles: Denver and Boulder is currently in the revision process with Mindy Sink. When she floated the idea to check out the new Rocky Flats trail system for ourselves to decide whether it's worthy of a spot in the new book, it was an easy yes.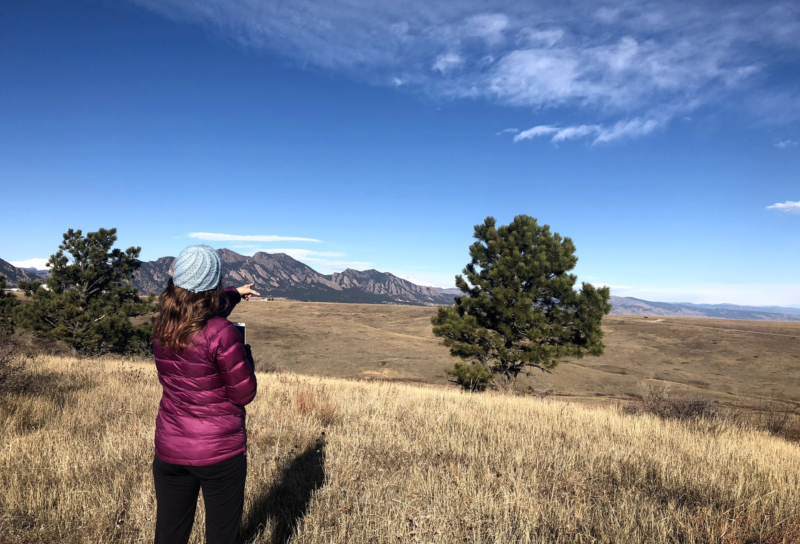 After a brief detour to take selfies with the Rocky Flats Cold War Horse statue (oddly creepy and fascinating, 10/10 recommend to go see), we pulled into the easy-to-miss trailhead to find something even more odd in Colorado—an empty parking lot! On a Saturday morning! Right near Denver and Boulder! Either locals don't know this park is open yet, or the rumors of the area still being unsafe are keeping everyone away. We weren't complaining!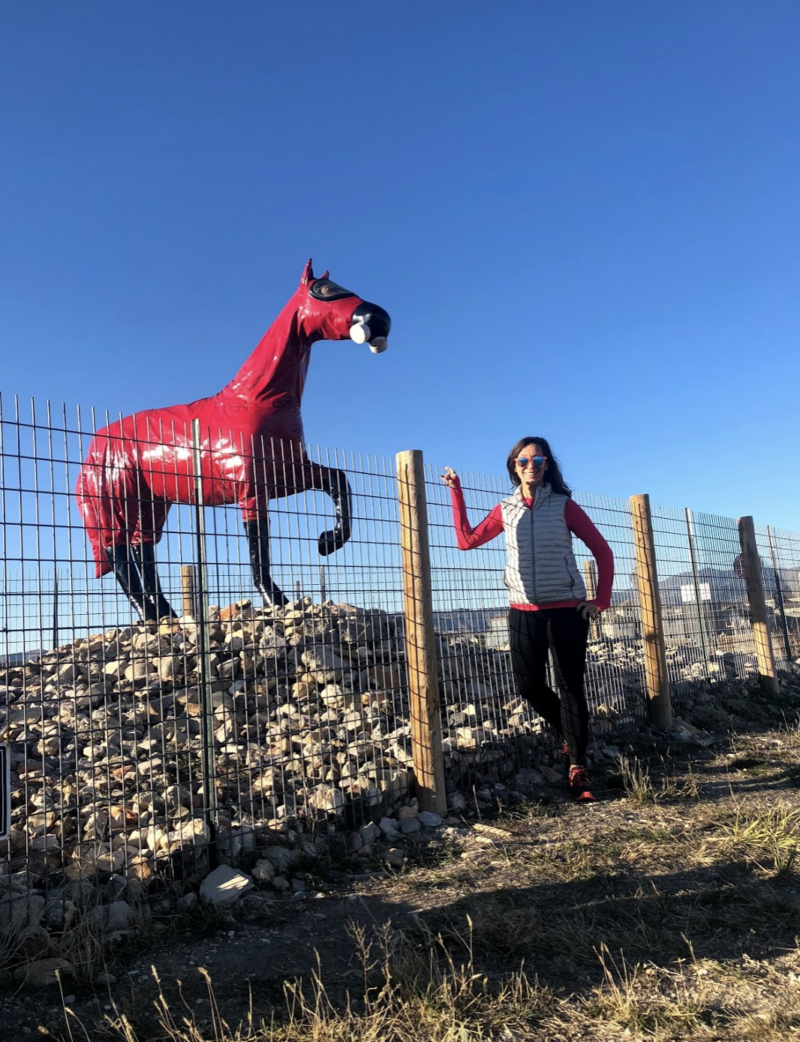 We set off toward the Lindsay Ranch Loop via the Walnut Creek Loop on a wide, well-maintained trail. The views alone were worth the controversial price of admission. Rolling fields stretched out in every direction. The Denver skyline was just visible on the horizon. The Front Range towered in front of us. Wind turbines dotted the landscape.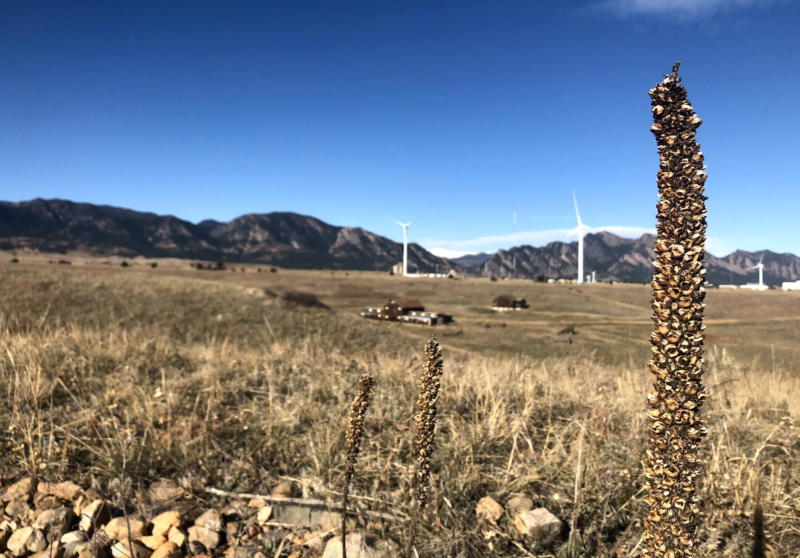 For a mile or so, the wildlife refuge was noticeably lacking wildlife. And then we rounded a corner and saw a large grazing herd of horses! No, cows! No, ELK! 15 large elk casually hanging out right next to the trail. A magnificent sight to watch from a distance. Thankfully, the Lindsay Ranch Loop allowed us to skirt the elk and let them keep munching in peace.
Lindsay Ranch was built in the 1940s while the land was still a homestead, not a nuclear weapons site. Sitting in a bit of a valley protected from the relentless wind but surrounded by jaw-dropping scenery, it's easy to imagine why the Lindsay family settled here.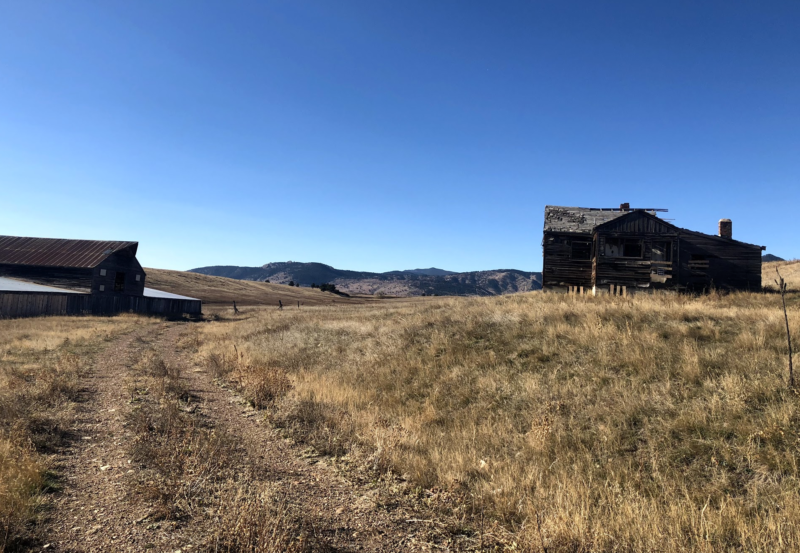 We hiked up the hill above the ranch and turned to complete the loop, only to find ourselves directly in front of the herd of elk. We stood silently as 15 majestic animals ran and jumped over the trail and down the hill to the ranch where we has just been.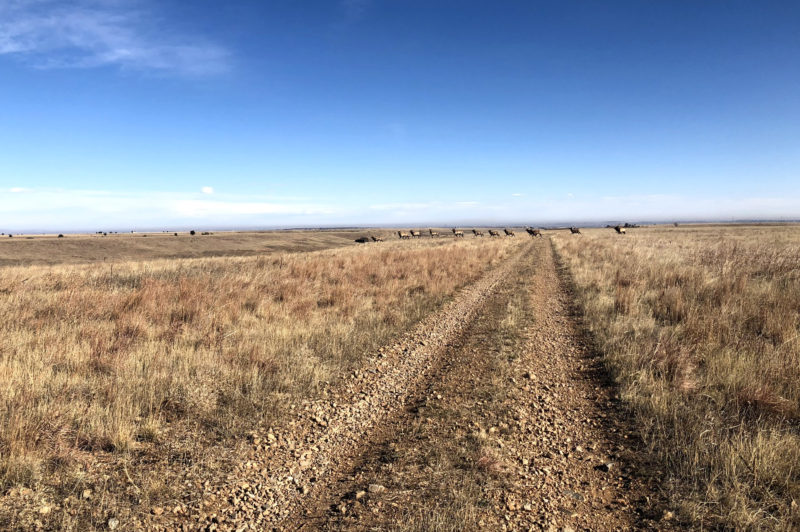 Six miles of sweeping views, wind, elk, and history. And best of all—no people on the trail. For all its controversy, Rocky Flats National Wildlife Refuge was a perfect hike on a late fall morning.
Our take—In a part of Colorado where trails are notorious for being overrun with hikers to the detriment of the trails themselves, Mindy and I found an oasis all to ourselves with million-dollar views. You should go!